'Hot Dog!' Miss Foozie's Pet Parade hits Chicago Pride Fest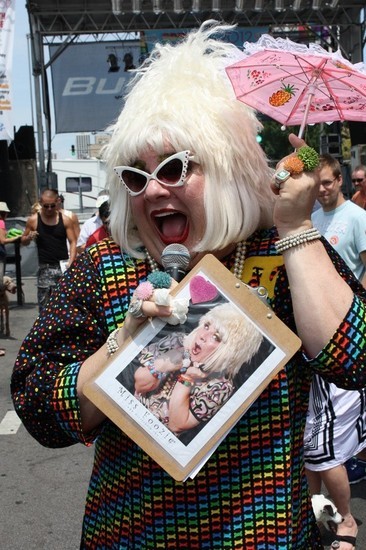 miss foozie's pet parade 2012
Chicago, IL - The charming and talented
Miss Foozie
will lead a festive procession of dogs and their owners down North Halsted on Sunday, June 21 during the 9th Annual Pride Pet Parade, part of Chicago Pride Fest.
"There are so many reason to cherish our pets and their positive impact," said Miss Foozie. "This is just one opportunity to celebrate the difference they've made in our lives."
Always a fun-filled highlight during the two-day street fest, Miss Foozie's Pet Pride Parade, sponsored by PetCo, starts at 12:30 p.m. from the North Stage area at North Halsted and Grace.
Miss Foozie will then greet fans at the ChicagoPride.com booth, near North End bar, between 2 p.m. and 5 p.m.
Chicago Pride Fest, which is organized by the

Northalsted Business Alliance

, runs through 10 p.m. Sunday, June 21 on North Halsted Street between Addison and Grace in Boystown. A $10 donation is recommended. The Chicago Pride Parade is the next Sunday, June 28 at noon.
Related:
All you need to know for Chicago Pride Fest 2015