Organizers encourage Chicago Pride Fest goers to 'Keep Pride Proud'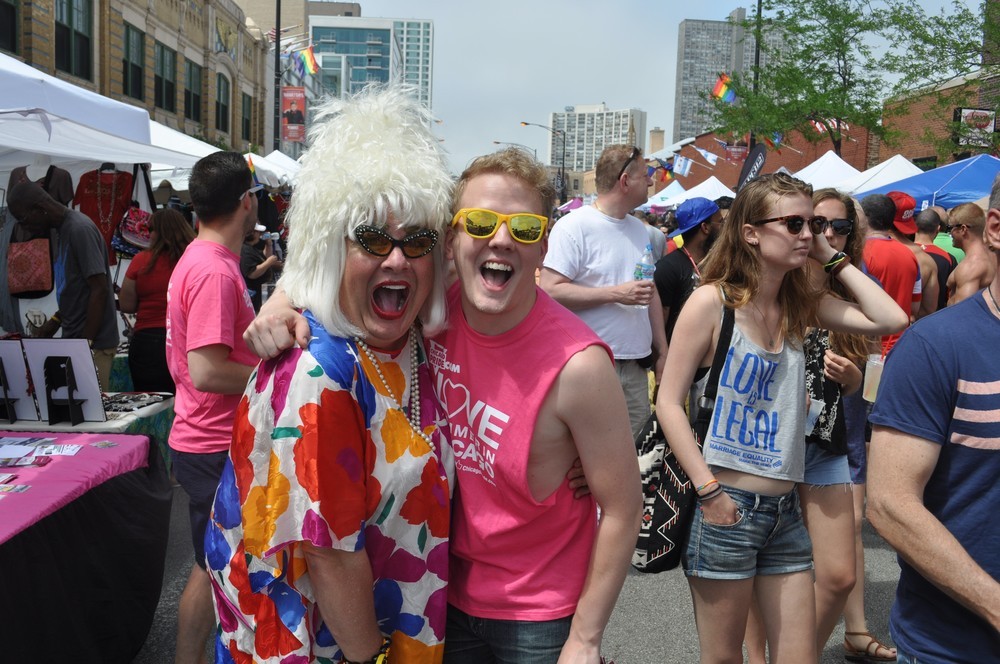 photo credit // anthony meade
'Chicago's Proudest Neighborhood' to host Pride Fest, June 20 and 21
Chicago, IL - As LGBT Pride Month kicks into high gear this weekend with the 13th annual Chicago Pride Fest, one week before the 46th annual Chicago Pride Parade, Boystown is ready to stand behind its claim as "Chicago's Proudest Neighborhood."
The official declaration made earlier this month is part of the

Northalsted Business Alliance

's "Keep Pride Proud" initiative, with the more than 80 Boystown businesses involved taking a proactive approach to both safety and fun during the rambunctious summer months.
"Celebrating Pride is about honoring and respecting our community's history as well as our future," said executive director Christopher Barrett Politan. "'Keep Pride Proud' goes beyond just a slogan; it's really the heart of a movement."
The campaign comes during a time where all eyes are on the predominantly LGBT neighborhood, focusing on both security concerns and the celebrations pinned for the month of June.
For the fourth year in a row, the Northalsted Business Alliance announced its plans to hire private security in Boystown to curb crime, specifically on the weekends and during major events like Pride Fest.
Scheduled for June 20-21, Chicago Pride Fest takes over North Halsted Street from Addison to Grace every year, turning Boystown into a LGBT celebration with three entertainment stages.
Along with "Queen of Bounce" Big Freedia -- who is best known for his NSFW video for "Peanut Butter" with RuPaul -- other popular names like Debbie Gibson, the Pussycat Dolls' Jessica Sutta, Estelle, and out rapper Cazwell will take the Main Stage at North Halsted and Grace. Local favorites, including Cat Fight and 16 Candles, will perform the South Stage at North Halsted and Addison.
"I love Chicago and I love the people," Cazwell told ChicagoPride.com. "It's a very musical city, and people are always open to hearing new DJ sets and new songs from the performers."
The festival and parade is coupled with other major LGBT celebrations in June, like the 34th annual Proud to Run 5K/10K race and the high-concept themed dance party Neverland, which are both slated for June 27.
Chicago Pride Fest opens at 11 a.m. Saturday, June 20, and runs through Sunday, June 21. A $10 donation is recommended. The Chicago Pride Parade is the following Sunday, June 28, at noon.
Related ChicagoPride.com interviews: Cazwell | Estelle
2015 Chicago Pride Events