Chicago Pride Fest: The Veronicas
Sun. June 7, 2015 10:13 PM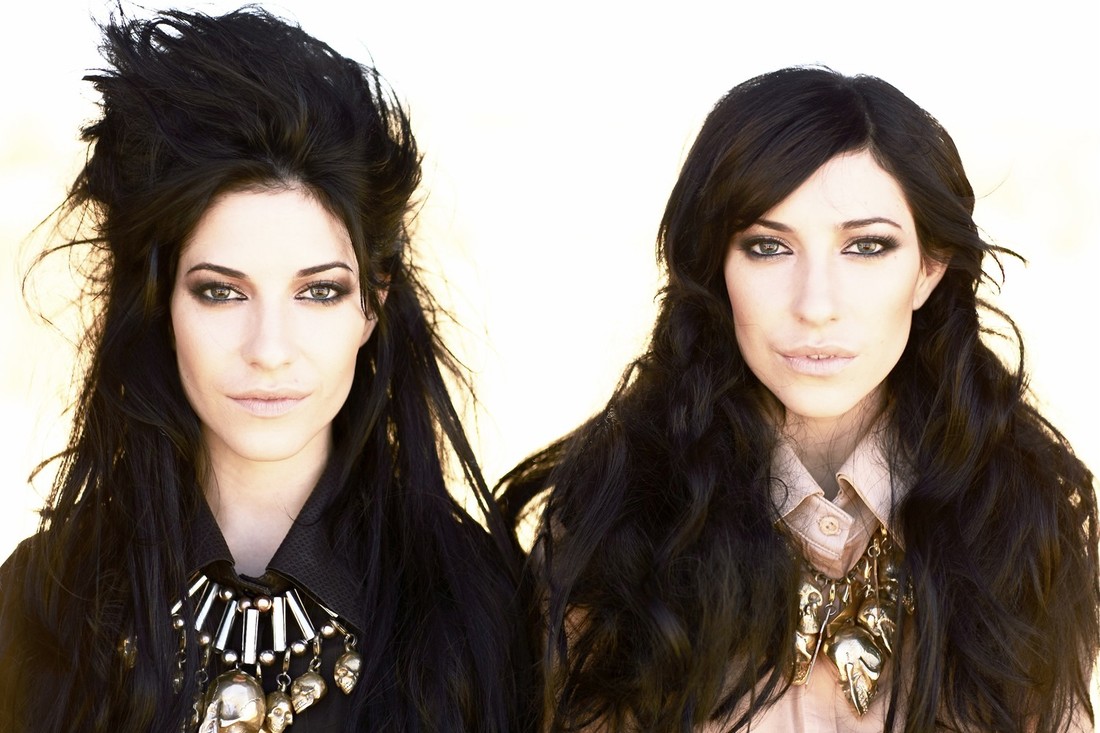 photo credit // russell james
The Veronicas perform the Main Stage at 9 p.m. on Saturday, June 20
UPDATE:
The Veronicas, originally slated for a performance at Chicago Pride Fest, were forced to cancel their U.S. tour due to last minute travel visa issues. DJ Micky Friedmann from Berlin will perform the Main Stage at 9 p.m. on Saturday, June 20.
Touring America for the first time in nearly a decade, The Veronicas are back and choosing Chicago Pride Fest as one of only six stops on their intimate return to the United States.
It was 2005 when identical twin sisters Lisa and Jessica Origliasso — The Veronicas — debuted their first album The Secret Life Of... The solid pop album with hits like "4ever" was a promising release from the two relatively unknown singers.
Then two years later, the sisters released Hook Me Up, producing hits like "Untouched" that cemented the pair as a force to be reckoned with in the pop scene. Now after a seven year hiatus due to contractual bins, The Veronicas are back and on their first tour in more than a decade.
Their third full-length album The Veronicas dropped in February, and the sisters are kicking off their tour in Chicago on June 20.
"It's just so great to be back in front of the fans and meeting them again. They've been waiting so long. They're just pumped," Lisa tells FuseTV. "They know all the lyrics to the new songs. That's made me really excited because when you're gone for so long as far as touring and you're away in the studio cave you sometimes forget how much the music means to people. We're excited to reconnect with everyone."
The Veronicas perform the Chicago Pride Fest Main Stage at 9 p.m. on Saturday, June 20. Pride Fest, which is organized by the

Northalsted Business Alliance

, runs June 20-21 on Halsted Street between Addison and Grace. A $10 donation is recommended. The Chicago Pride Parade is the following Sunday, June 28 at noon.
Chicago Pride Fest:
Saturday, June 20
|
Sunday, June 21
2015 Chicago Pride Events