Legendary Northalsted Halloween Parade returns Friday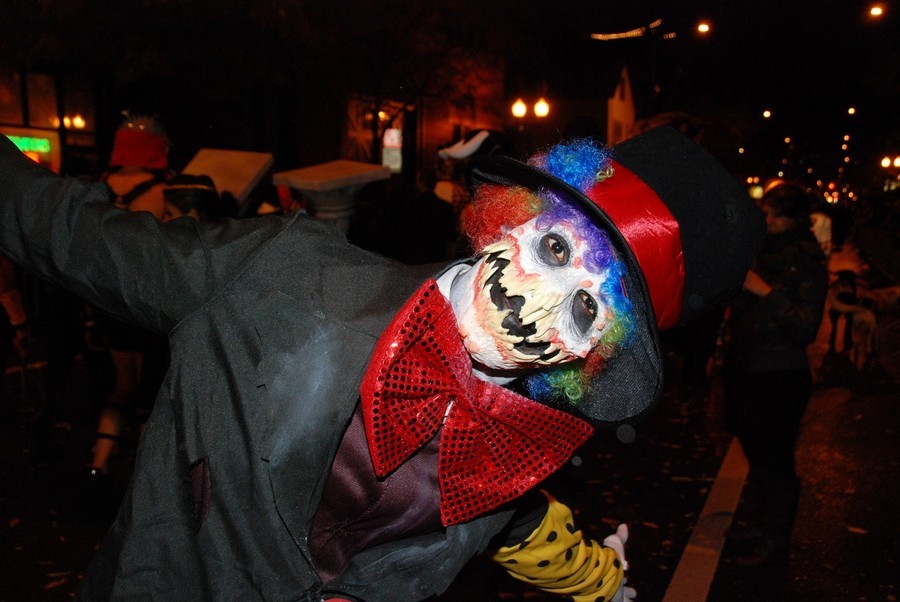 northalsted halloween parade, 2013
photo credit // ken brown
Northalsted Halloween Parade steps off at 8 p.m. on Friday, Oct. 31 in Boystown
Chicago, IL - Get your freak on as the legendary Halloween Parade on Northalsted returns this Friday with a night of live acts, curiosities, costume contests and, of course, a parade – all with a "Freak Show" theme inspired by "American Horror Story."
"The Freak Show theme will be on display all along the route with a variety of performers engaging the crowd," parade co-chair David Sikora told ChicagoPride.com.
Contortionists to aerialists and every sideshow worthy curiosity in-between will be along North Halsted St. from Belmont to Addison throughout the night from 6-9 p.m. CircuitMom is scheduled to be at the Red Bull truck beginning at 6 p.m.
Since this year's parade falls on a Friday, Sikora said organizers expect the "biggest and best parade yet." He added, "We encourage costume contest participants to arrive early to register and enjoy the entertainment."
Free registration to walk and be seen in the parade, or enter the costume contest, is from 5:30-7 p.m. near Halsted and Belmont. The costume contest includes five categories: Drag, Group, Original, Pet and Scariest. Costume winners receive prize packages valued at more than $2,000.00 including certificates to local businesses and overnight getaways.
The costume contest will kick off the freaky festivities at Halsted and Belmont where finalists and winners will be chosen prior to the 8 p.m. parade start. The parade will then travel north along Halsted before finishing at Addison.
Organizers encourage participants and spectators to share photos on Facebook, Instagram and Twitter with the hashtag #NorthalstedHalloween. (Editor's note: ChicagoPride.com will republish your photos if you include @GoPride.)
After the parade, everyone is encouraged to keep the party going long into the night after the parade by visiting the haunts along North Halsted St. in Boystown.
Now in its 18th year, The Northalsted Halloween Parade draws thousands of participants and spectators to the Lakeview neighborhood. The annual event is sponsored by the

Northalsted Business Alliance

, the same group behind Pride Fest and Market Days, and Triangle Neighbors.
Calendar:
Halloween happenings in and out of Boystown
Related:
Halloween costume ideas from
Fantasy Costumes