Celebrity gay dads we love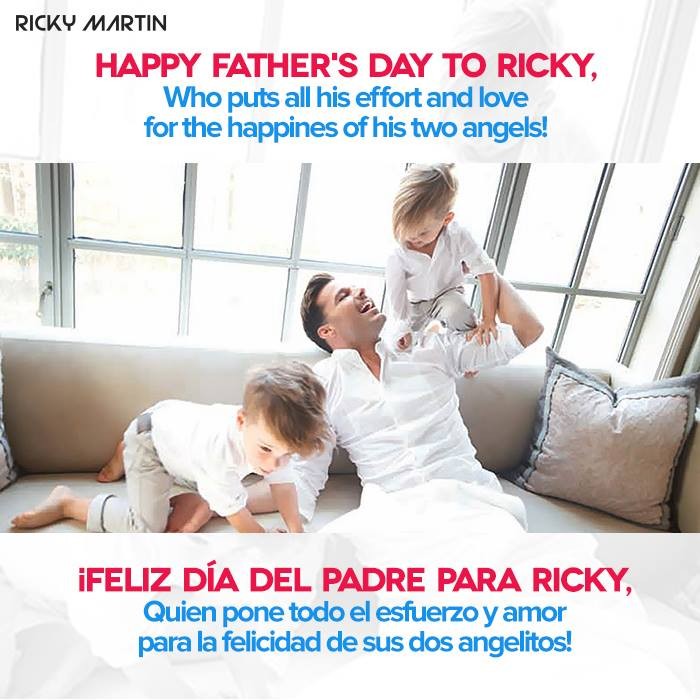 ricky martin celebrates twins, matteo and valentino
On Father's Day, we celebrate some celebrity gay dads and their families.

Neil Patrick Harris (How I Met Your Mother, Hedwig and the Angry Inch) is raising twins Harper and Gideon with fiance David Burtka. Sunday also happens to be Harris' 41st birthday.

Singer Ricky Martin is also raising twins, Matteo and Valentino, who were born in 2008.

Elton John and partner David Furnish have two sons, while Matt Bomer (White Collar, The Normal Heart) is raising three sons with husband Simon Halls.

Dan Bucatinsky (Scandal) and director husband Don Roos (The Opposite of Sex) have a daughter and a son.

Celebrity blogger Perez Hilton became a single dad last year with the birth of Mario Armando Lavandeira III. Also a single dad is American Idol alum and congressional hopeful Clay Aiken, who became a father in 2008.

Director Ryan Murphy (Glee, American Horror Story) and husband David Miller became fathers via surrogacy in 2012.

Singer Rufus Wainwright married Jorn Weisbrodt in 2012 and the couple celebrated the arrival of their daughter, Viva Katherine Wainwright Cohen, in February.

U.S. House members Jared Polis of Colorado and Sean Patrick Maloney of New York are also fathers.