Rick Garcia leaves lobbying to work for Sheriff's Office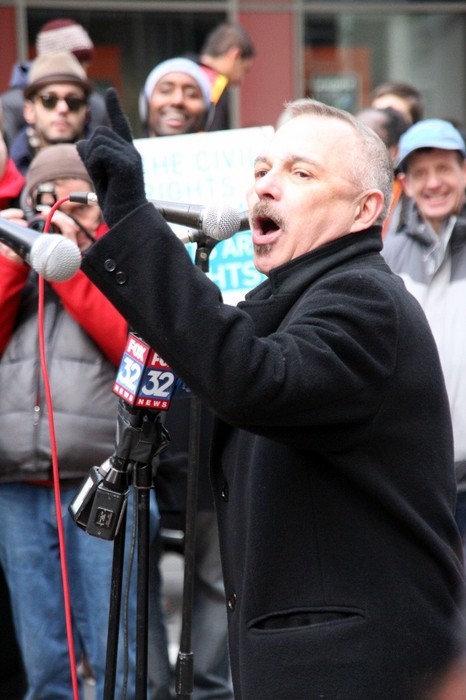 rick garcia at marriage rally in jan. 2013
photo credit // chicagopride.com
Chicago, IL - In 2014, for the first time in decades, Rick Garcia did not renew his lobbying credentials with the State of Illinois.
"With the marriage bill finally passing, I felt like I had accomplished much of what I had wanted to accomplish," Garcia said. "After 35 years as a gay rights activist, I just thought, 'What do I do now?'"
Garcia had been political director of
The Civil Rights Agenda
and, before that,
Equality Illinois
. Never one to shy from controversy, Garcia nevertheless was weary of more lobbying once the Religious Freedom and Marriage Fairness Act passed. He has now taken a new position, working for Cook County Sheriff Tom Dart.
"I've known Sheriff Dart since he was a state rep," Garcia noted. "He worked with us on all the important issues, including with marriage. I had told him that I was looking to make a change, and then later he asked if I would come work for him. So there I am now, firmly ensconced at the jail."
Read more from Windy City Times