2013: A year of sweeping change in the United States for LGBT Americans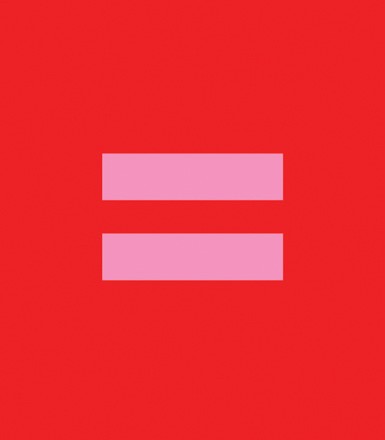 equality advances in 2013
One sun. One light. One ground. One sky. After a bruising, blistering election season, Richard Blanco helped to usher in a new year with those words in his inaugural poem, "One Today," and in his renewed optimism and hope for one country.
"One sun rose on us today, kindled over our shores, peeking over the Smokies, greeting the faces of the Great Lakes, spreading a simple truth across the Great Plains, then charging across the Rockies . . . " Blanco recited shortly after Barack Obama took his second presidential oath of office on Jan. 21.
A novelist, if not a poet, would see foreshadowing: The first openly gay and the first Latino inaugural poet offering a sweeping telling of one day in American life to begin a year of sweeping change.
Marriage Equality
Before the November 2012 election, same-sex couples could marry in only six states plus the District of Columbia, and the federal government, under the Defense of Marriage Act, banned recognition of gay marriages, denying more than 100,000 couples more than 1,100 rights and benefits.
In the year that followed, the U.S. Supreme Court overturned the discriminatory definition of marriage in DOMA and cleared the way for gay marriages to resume in California. Meanwhile, the number of marriage equality states grew to 16 and, with the New Mexico Supreme Court expected to rule soon on the issue, the number could reach 17 before the first notes of "Auld Lang Syne" on New Year's Eve.
Update:
In late December, the New Mexico Supreme Court ruled in favor of same-sex marriages, making the state the 17th in the nation to legalize marriage for gays and lesbians. The next day, a federal judge overturned Utah's anti-gay marriage law and the state became the 18th in the nation where same-sex couples could marry. There also was a federal ruling – much more narrow – in Ohio, requiring the state to recognize same-sex marriages on death certificates.
"I guess history will put 2013 in its place, but today, to me, it is the greatest, gayest year ever," said P. Judy McAfree of Minneapolis, who married her partner of 36 years in September, after Minnesota enacted its marriage equality bill.
"I grew up and lived most of my life thinking I'd always be excluded from an ordinary American life," McAfree said. "Little girls today, they won't grow up that way."
For McAfree and many, many others, the year began with promise. Voters in her state had defeated an anti-gay constitutional amendment at the polls in November 2012, gay couples began marrying in Maine and Washington in December 2012 and in Maryland on New Year's Day 2013.
And then the president, in his inaugural address, said the nation's journey for justice and equality will not be complete "until our gay brothers and sisters are treated like anyone else under the law — for if we are truly created equal, then surely the love we commit to one another must be equal as well."
Americans, the president said, must follow the star that guided the civil rights pioneers of "Seneca Falls, and Selma, and Stonewall."
And so many did, rising up in 2013 to march again for civil rights 50 years after the big march; to demand justice for an unarmed black teenager shot to death in Florida; to seek an end to right-wing assaults on women's reproductive freedoms; to press for comprehensive immigration reform; to strike for living wages and fair benefits; to block further degradation of the environment; to protest corporate influence on elections and government interference with the right to vote; and to rally for LGBT equality.
"When you filter out the viral debris ...and see the year with clarity. Well, it's been a monumental year," said civil rights activist Maria Gomez of Baltimore. "And most monumental has been the progress for gay people and our families."
Gomez married her same-sex partner of eight years in June, the same month their son completed kindergarten and they began talking about his becoming a Cub Scout, an interest Gomez said she could support after the Boy Scouts of America ended its ban on gay youth.
"My life will never be the same after this year," she said. "You have no idea how many news events made me cry for joy."
The first gay couples said "I do" and legally wed in Delaware on July 1, in Rhode Island and Minnesota on Aug. 1, in New Jersey on Oct. 21 and in Hawaii on Dec. 2.
In Illinois on Nov. 20, Gov. Pat Quinn signed into law the state's marriage equality bill. It takes effect in June 2014, but one lesbian couple, with an emergency order from a federal court because of an illness, has exchanged vows.
Meanwhile, lawsuits seeking marriage equality were filed or advanced in 18 other states in 2013 — Arkansas, Colorado, Idaho, Kentucky, Louisiana, Michigan, Mississippi, Nevada, North Carolina, Ohio, Oklahoma, Oregon, South Carolina, Tennessee, Texas, Utah, Virginia and West Virginia.
Some of those suits were filed in late summer while others were revised following two widely anticipated rulings from the U.S. Supreme Court on June 26. In Hollingsworth v. Perry, justices allowed a lower court ruling against California's Proposition 8 to stand and cleared the way for legal same-sex marriages in that state. In the epic United States v. Windsor decision, the justices overturned Section 3 of DOMA, removing many barriers to the federal government recognizing gay marriages and extending full marriage benefits to same-sex couples and their families.
Out U.S. Rep. Mark Pocan, elected to Congress in November 2012 from Dane County, said the Court's rulings left him "more confident than ever that full marriage equality is a question not of if, but when."
"The nation's highest court reaffirmed our founding belief that all Americans are created equal under the law," said U.S. Sen. Tammy Baldwin, the Wisconsin Democrat who in January became the first openly gay senator in U.S. history. "The court made a strong statement for equality and freedom, overturning discrimination against gay and lesbian American citizens simply because of who they love."
The legal and political victories followed polls showing a clear majority of Americans now support marriage equality and revealing increasing support among Catholic and Republican voters. One poll by the Pew Research Center showed a majority of gay marriage opponents think legal recognition across the nation is inevitable.
Even so, the journey the president spoke about in his inaugural address is far from complete.
Reforming employment, immigration
In November, the Senate, in a bipartisan 64-32 vote, passed the Employment Non-Discrimination Act, which would ban workplace discrimination based on sexual orientation and gender identity.
An overwhelming majority of Americans support the bill and momentum is building even among conservatives. "LGBT workers need this law, and employers want it too — because clear and uniform rules help everyone," said Greg Nevins, a senior staff attorney with Lambda Legal.
But Speaker John Boehner, R-Ohio, repeatedly indicated the GOP-controlled House would not take up ENDA, just as the House failed to take up the comprehensive immigration reform bill passed by the Senate in June.
"If we can vote 45 times to gut Obamacare and have another vote scheduled this week, why can the Republican Leadership not find the time to schedule one vote on immigration?" asked U.S. Rep. Luis Gutierrez, D-Chicago, who has led the push for immigration reform in the House.
Many LGBT civil rights groups joined the progressive coalition campaigning for the Senate bill, and several community leaders were among those arrested in demonstrations in the capital.
"If you're not part of the solution, you're part of the problem," said Rea Carey, executive director of the National Gay and Lesbian Task Force, who was arrested protesting inaction on immigration reform in September. "The House must act now and do the right thing for the 11 million undocumented immigrants, over a quarter of a million of whom are lesbian, gay, bisexual and transgender. These people need a real pathway to citizenship and the American Dream now — not the nightmare of gridlock."
A couple of weeks later, on Oct. 1, congressional gridlock temporarily shut down many parts of the federal government. The shutdown was driven by Republicans' opposition to the Affordable Care Act, which in 2014 will prohibit insurers from denying coverage or charging a higher premium based on a pre-existing condition, including HIV or AIDS. It also prohibits insurers from charging someone more because of gender, sexual orientation or gender identity.
Protecting women, transgendered
Federal lawmakers did come together to pass the LGBT-inclusive Violence Against Women Act, with the victory in the House driven by Milwaukee Democrat Gwen Moore. After the bill passed, Moore said, "Today, the majority of this body stood up for all women — including Native, LGBT and immigrant women. We answered their clarion call and declared that we will protect the victims of domestic violence, sexual assault, stalking and human trafficking."
Mara Keisling of the National Center for Transgender Equality said the inclusive legislation will prove significant and life-saving: "This is so important to the many transgender people who experience violence and abuse almost daily. VAWA will give all of our communities —LGBT, immigrant and Native American — the access we need to services that protect us from abuse."
In another victory, California Gov. Jerry Brown in August signed legislation intended to protect the rights of transgender students to equal access to school facilities, such as bathrooms, and school programs, such as sports teams.
The same forces that fought for Proposition 8 in the state want to repeal the new law at the ballot box. Still, the California legislation may become a model for other states, just as California's groundbreaking statute banning so-called "ex-gay" therapy for minors inspired legislation in New Jersey in 2013 and could inspire new laws in Pennsylvania, Massachusetts, New York, Wisconsin and Ohio.
"There is no greater achievement than helping to stop the abuse of our youth," said Troy Stevenson, the executive director of Garden State Equality, New Jersey's statewide LGBT civil rights group.
And so, as the sun sets on 2013, the journey continues.
Eleven months ago, at the inaugural celebration, Blanco brought "One Today" to a close:
. . . We head home: through the gloss of rain or weight of snow, or the plum blush of dusk, but always — home,
always under one sky, our sky. And always one moon like a silent drum tapping on every rooftop
and every window, of one country — all of us — facing the stars
hope — a new constellation waiting for us to map it, waiting for us to name it — together.
Article written by Lisa Neff for Wisconsin Gazette.
Related:
Flashback 2013: Big gains in small places in 2013 in Wisconsin