'Ex-Gay' group apologizes to LGBT community, shuts down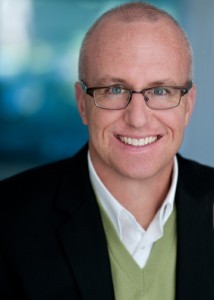 photo credit // exodus international
Alan Chambers: 'You have never been my enemy'
Irvine, CA - Exodus International, the Christian ministry that worked to "cure" homosexuality, issued an unexpected apology to the LGBT community for "years of undue suffering and judgment at the hands of the organization and the church as a whole."
"I am sorry for the pain and hurt many of you have experienced," Exodus International President Alan Chambers said in a statement released Wednesday. "I am sorry that some of you spent years working through the shame and guilt you felt when your attractions didn't change. I am sorry we promoted sexual orientation change efforts and reparative theories about sexual orientation that stigmatized parents."
Under Chambers' leadership, Exodus endorsed the widely denounced practice of gay "reparative therapy." The American Psychological Association adopted a resolution in 2009 condemning the practice.
In the statement, Chambers said he still believes homosexuality is a sin and he does not condone same-sex marriage, but he apologizes for causing pain to anyone.
"More than anything, I am sorry that so many have interpreted this religious rejection by Christians as God's rejection," he said. "You have never been my enemy."
The apology coincided with the ministry's annual conference in Irvine, Calif., and the scheduled broadcast of a "Gods & Gays" report on "Our America With Lisa Ling," which airs Thursday, June 20, on OWN.
Less than a day after Chambers' statement, the 37-year-old ministry announced it would shut down.
"We're not negating the ways God used Exodus to positively affect thousands of people, but a new generation of Christians is looking for change -- and they want to be heard," Tony Moore, an Exodus board member, said Wednesday.
Exodus is believed to have suffered financial setbacks since its involvement in a Uganda conference, which precipitated that country's kill-the-gays legislation. In 2012, Chambers appeared at a Gay Christian Network conference and admitted that 99 percent or more of "ex-gays" have not changed their sexual orientation. The comment caused a number of partner ministries to leave Exodus.
"Exodus is an institution in the conservative Christian world, but we've ceased to be a living, breathing organism," said Chambers. "For quite some time we've been imprisoned in a worldview that's neither honoring toward our fellow human beings, nor biblical."