Paris to preview Boystown: a new documentary on Chicago Pride Week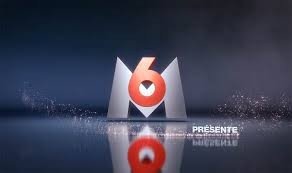 france m6 features boystown in a new documentary
Chicago, IL - Boystown and Chicago's Gay Pride will be broadcast to an international audience as the subject of a 52-minute documentary for France M6, also known as Metropole Television, one of the leader television channels in France. This year's expansion of Pride to span the entire week between Pride Fest on June 22-23 and the Parade on Sunday, June 30 caught the attention of Aurore Belser, who wants to showcase the spirit of Boystown to the world.
"As you may know, the law about the same-sex marriage in France has just passed -- the first gay marriage in France is today!" Belser told ChicagoPride.com on Wednesday May 29, when Vincent Austin and Bruno Boileau became the first gay couple in France to marry, only 11 days after President Hollande signed the legislation permitting same sex marriage and adoptions. "So it is interesting to show the first nationally recognized LGBT neighborhood in the United-States, tell its history, how it has become one of 'the places to be' in Chicago and how it is organized."
Belser is arrived in Chicago this week to survey the scene, with her cameraman following the week before PrideFest to get to work on shooting for their documentary. They aim to explore the history Boystown -- how it came to be and how it has evolved -- as well as to depict our gayborhood today. Belsar wants to show Boystown both by day and by night, focusing on our famous nightlife, restaurants, entertainers and special events as well as our community organizations and programs and the everyday life of the residents of Boystown.
"We have decided to come of course at the Pride Time which attracts so many people from the Midwest," Belser said. "We would like to show this huge event and the behind the scenes."
Paul Cannella, the owner of the popular Boystown bar Scarlet, will be assisting their team as a liaison to Chicago, helping arrange interviews with local business contacts, personalities and community leaders and tour the team through Pride Week events. Cannella, who works with Choose Chicago and is a co-chair of the Development Committee for the
Northalsted Business Alliance
, thrives on promoting Chicago as a city and a destination and explained to ChicagoPride.com what a great opportunity this is for Boystown to show itself off on a national stage.
"I've traveled all around the world and this is just something special about Chicago, especially in the summertime -- anytime that I can assist in sharing this great city, I get excited," Cannella said. "In terms of Boystown and PrideFest, I think we have one of the most unique and innovative areas around -- I take great pride and joy in being able to own businesses in this area."
Cannella added, "I feel very confident knowing that any Chicagoans that are asked to appear in the documentary, or that I run into randomly during filming at events, will represent our city and community well, for one reason: they're Chicagoans."
Do you want to help represent Boystown to the world? In addition to interviewing local drag queens, entertainers and community leaders, Belser wants to contact the inhabitants of Boystown, both straight and gay, to tell the story of everyday life in gay Chicago and how its residents share the gayborhood. If you have a story to share and are interested in appearing in Belser's documentary or suggesting a person or place of interest, you can email her at info@girafprod.com.
ChicagoPride.com will provide a follow-up as we follow Belser and her team around Boystown, Chicago. Watch for updates.