New Pope elected - Francis I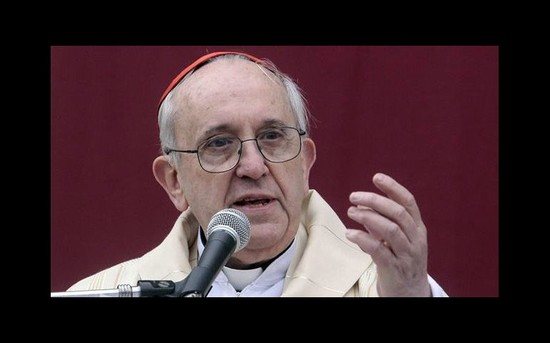 photo credit // ncronline.org
Vatican City - In just the second day of the Cardinal's conclave at the Vatican's Sistine Chapel, the Catholic College of Cardinals has elected a new Pope.

Cardinal Jorge Mario Bergoglio of Argentina, 76, will be called Pope Francis I.

In electing another elderly traditionalist Pope, the College of Cardinals apparently is on a path to uphold the conservative positions of the past within the Church. Bergoglio has spoken out against same-sex marriage in the past.

"Let's not be naive, we're not talking about a simple political battle; it is a destructive pretension against the plan of God .. We are not talking about a mere bill, but rather a machination of the Father of Lies that seeks to confuse and deceive the children of God," Cardinal Jorge Bergoglio (Pope Francis) said in 2010 about Argentina's marriage bill.

Argentina was the first Latin American country to legalize same-sex unions.

Herndon Graddick, President of GLAAD (Gay and Lesbian Alliance Against Discrimination) said: "The National Catholic reporter said Pope Francis called adoption by gay and lesbian people a form of discrimination against children. The real discrimination against children is the pedophilia that has run rampant in the Catholic Church with little more than collusion from the Vatican."


Many Catholics had hoped for a younger, more progressive pontiff.