Illinois lawmaker unwavered in marriage support despite 'greatly offensive' robocalls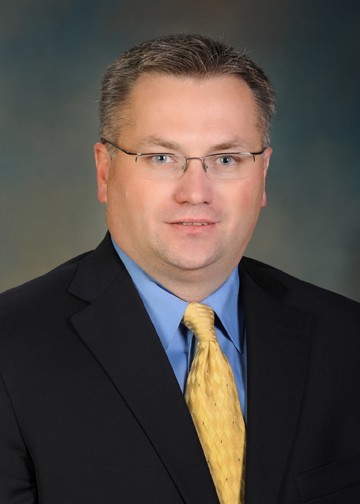 illinois rep. mike smiddy (d-hillsdale)
photo credit // housedem.state.il.us
State Rep. Mike Smiddy supports marriage equality
Hillsdale, IL - As the fate of same-sex marriage rests in the hands of Illinois Representatives, a Chicago-based conservative group has stepped up its attack with robocalls targeting state Rep. Mike Smiddy, a first-term Democrat from the Quad Cities who supports marriage equality.
"Your state representative, Mike Smiddy, has received $6500 from Chicago homosexuals promoting same-sex marriage, according to state records," Family-PAC director Paul Caprio says in the message. "Same-sex marriage denies children the right to know who their real parent is. Now Smiddy is threatening to vote in favor of the same-sex marriage bill. Who is Smiddy representing? The Chicago homosexuals or your family? Tell Smiddy to vote no on same-sex marriage and return the homosexual money immediately."
DNAinfo.com
first reported on the 20-second robocalls by Family-PAC, which is funded in part by Richard Uihlein, CEO of packing material company Uline, investor Peter Huizenga, chairman of Huizenga Capital Management, and Bernard Bertsche, owner of hydraulics company Camcraft, based in Hanover Park.
Smiddy called the robocall "greatly offensive" and told DNAinfo.com that he planned to vote in favor of legalizing same-sex marriage despite receiving a few "bigoted" phone calls.
Undecided lawmakers have been inundated with calls in recent days.
The Religious Freedom and Marriage Fairness Act was
passed by the Illinois Senate in February
. The measure passed out of a House Executive Committee on Feb. 26. and now awaits a full House vote, which is the final hurdle before it reaches Gov. Pat Quinn's desk to be signed into law.
Democrats hold a large majority in the House, but not all Democrats support marriage equality. State Rep. Greg Harris (D-Chicago), the sponsor of the bill, told the
Windy City Times
on Monday that the House was "very" close to having the 60 votes needed to pass the bill. Gay rights advocates have indicated a vote could happen this week.
Support for marriage equality in Illinois has grown; a recent Crain's/Ipsos poll shows Illinoisans supporting marriage equality, with 50 percent in favor and only 29 percent opposed. Of the 50 percent in support, 37 percent "strongly" support the freedom to marry, according to the poll.
If approved, Illinois would become the 10th state to legalize same-sex marriage.
Related coverage on ChicagoPride.com:
Study: Same-sex marriage could add $103 million to Illinois economy
Ernie Banks, Brendon Ayanbadejo among sports stars backing marriage equality in Illinois
State Rep. Harris 'prepared to put it all on the line' in final push for marriage bill