Matt Dallas comes out gay in engagement announcement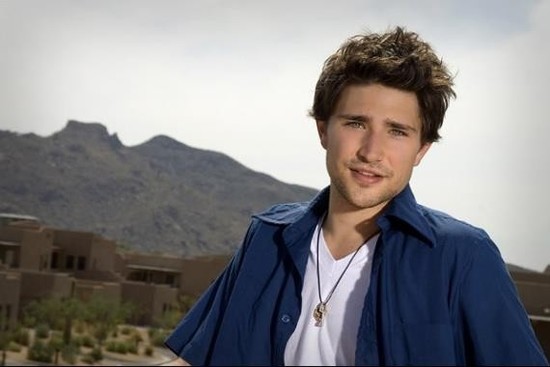 photo credit // facebook feed
Matt Dallas, the former star of ABC Family's
Kyle XY
, has announced he's engaged, marking the first time the actor has publicly discussed he's gay.
The 30-year-old Dallas quietly announced he's taken in a tweet to followers.
"Starting off the year with a new fiance, Blue Hamilton. A great way to kick off 2013!" Dallas messaged along with a photo of himself and a dog lounging on a couch.
Hamilton is a 25-year-old record producer who has worked with Justin Bieber, according to
The Hollywood Reporter
. He was born in Georgia.
After
Kyle XY
ended in 2009, Dallas, an Arizona native, was cast to play Roxie's (played by Rebecca Romijn) love interest, Chad, on
Eastwick
. ABC in 2009 canceled the series after one season.
In 2012, he appeared in three movies:
The First Ride of Wyatt Earp, The Ghost of Goodnight Lane
, and
Naughty or Nice
, a made-for-television Christmas movie.
Dallas follows in the footsteps of Sam Champion, the weather anchor for ABC's
Good Morning America
, who announced he's gay through his engagement to now-husband Rubem Robierb.