Chicago's pride weekend offers something for everyone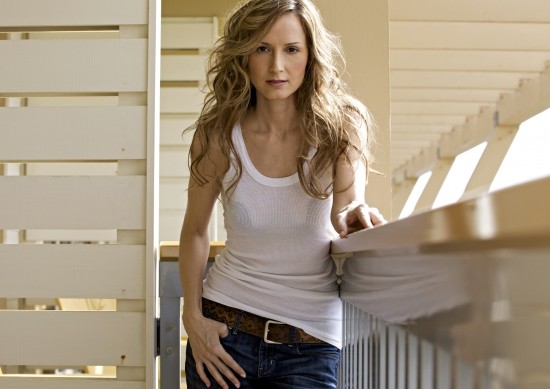 chely wright headlines the backlot bash
photo credit // chely.com
Chicago, IL - Chicago's gay pride weekend draws hundreds of thousands of visitors from across the nation and beyond to Boystown each year, with last year's parade attendance exceeding 750,000, for a weekend of LGBTQ events, parties and fundraisers. According to InterPride, an international association that helps organize Gay Prides, the theme of this year's celebrations is "Pride Links Us Together" -- emphasizing that while our LGBTQ community is widely diverse, this weekend is for and about all of us.
This couldn't be more true in Chicago, where the entire month of June is filled with events catering to the breadth of identities along the LGBTQ spectrum. There are too many to describe in full, but here are a few Pride events taking place this weekend that appeal to the varying facets of Chicago's LGBT community.
Queer sports fan can check out
Pride Bowl V
, sponsored by the
Chicago Metropolitan Sports Association
(CMSA), the Midwest's largest not-for-profit gay and lesbian sports organization. This gay flag football tournament started in 2008 with only 12 teams and has grown to 24 teams this year, promising to be the biggest and best Pride Bowl yet. Only three of the 24 teams, the Chicago Wreckers, the
Mary's Attic
Assault and the Chicago Motley Crew, are from Chicago, with the rest travelling from across the country (and one from Canada) to compete.
Taking place at Montrose Fields, just east of Lake Shore Drive, the tournament kicks off Friday June 22 with pool play games and continues with bracket play the next day, Saturday June 23, from 9:30 a.m. to 3:30 p.m. There is also a social and nightlife aspect to Pride Bowl V. T's at 5025 N Clark will host the registration party on Thursday at 7 p.m., with Boystown's popular
Minibar
and Hydrate hosting parties Friday and Saturday night, respectively. For more information, check out Pride Bowl's website at
www.pridebowlchicago.com/pbc
.
The weekend also features a number of queer-oriented theatre productions, including one with a fun local twist. Friday is the official opening for the newest project from Uptown's
Annoyance Theatre
: "
Steamwerkz the Musical
." "Steamwerkz" tells the story of a young gay man who comes to Chicago looking for love and stumbles on a popular local bathhouse. From there the audience follows him through a maze of funny, sexy characters in this musical that is sure to resonate with any gay men who have made their own forays into Halsted's labyrinth of skin and steam. If you can't catch the show this weekend, don't worry because it runs through August. Curtain goes up at 10 p.m. and tickets can be purchased by visiting
www.annoyanceproductions.com/steamwerkz/index.shtml
.
Pride Films and Plays
is opening their production of David Drake's one man show "
The Night Larry Kramer Kissed Me
" (
www.pridefilmsandplays.com/tnlkkm.html
) on Thursday night, June 21, at 7:30 p.m. with performances continuing Friday and Saturday and into next weekend. The semi-autobiographical show was first performed 20 years ago and its honest, funny and fierce portrayal of a gay man in such a defining moment in queer history has earned it nearly 100 independent productions worldwide. The Neo-Futurists are also presenting their annual Pride Weekend fundraiser, "30 Queer Plays in 60 Straight Minutes," which incorporates the company's favorite queer and gender bending themed plays from the last year into one fabulous show benefiting a local LGBT organization. This year proceeds go to UCAN's LGBTQ Host Home Program. Shows this year take place Thursday, Friday and Saturday at 8 p.m. at 5153 N Ashland. Tickets can be purchased at
www.neofuturists.org
.
The queer women of Chicago have several events of their own planned over the weekend. The
2012 Dyke March
is scheduled for Saturday June 22 and will take place this year in Uptown. Participants are gathering at Margate Park, located at Argyle and Marine Drive, at 2 p.m. and marching at 3 p.m. in a loop following Argyle, Sheridan, Lawrence and Broadway before returning to Margate Park. for a rally at 4 p.m. Unlike Sunday's parade, the Dyke March takes place on the sidewalks and without the benefit of corporate sponsors. For more information and a complete route, please visit
chicagodykemarch.wordpress.com
.
The
Backlot Bash
, whose tagline is "where the girls come to play," offers four days of queer women-oriented entertainment at 5328 N Clark St in Andersonville. Now in its ninth year, this outdoor live music and entertainment festival is one of Pride Weekend's most popular events and has expanded this year to add a comedy show at
Mayne Stage
, 1328 W Morse Ave., Thursday night at 7 p.m. Friday features a night of acoustic entertainment starting at 5 p.m., including
Chely Wright
, presented by the Human Rights Campaign. Saturday and Sunday, the Bash runs from 2 to 10 p.m. and features both local artists and some imported to Chicago for the event. Tickets can be purchased separately for each event or as a three day package (excluding Thursday). For more information, check out
www.backlotbashchicago.com
.
Before Sunday's parade, Boystown will be home to
Chicago Pride Fest
, the popular LGBT street festival hosted annually by the
Northalsted Business Alliance
. The two day festival starts Friday June 21 from 4 to 10 p.m. and continues on Saturday from 11 a.m. to 10 p.m., stretching along Halsted between Addison and Grace. A suggested donation of $7 grants visitors access to a festive and colorful lineup of craft and food vendors and booths sponsored by LGBT and ally organizations.(
http://chicagoevents.com/event.cfm?eid=142
)
Pride Fest
also features two stages of live music and entertainment. Local talent includes the
Chicago Gay Men's Chorus
, Chicago Spirit Brigade and festival favorite Sixteen Candles, lead by former Windy City Gay Idol finalist Adam LeBlanc. The festival routinely attracts a few big names each year, with this year's stars being American Idol contestant
Frenchie Davis
, who was disqualified after topless photos surfaced, house music legend
Inaya Day
and the bold, edgy pop star
Guinevere
, who has earned comparisons Lady Gaga. Also featured is
Martha Wash
, one of the original Weather Girls whose 1982 hit "It's Raining Men" is nothing less than an anthem in the gay community.
All this and more culminates in Sunday's
Gay Pride Parade
, which this year is following a different route: stepping off at Montrose and Broadway and marching south on Broadway and Halsted, turning east on Belmont to Broadway where it continues south, turning east again on Diversey and ending at Cannon Drive. This year's parade features 200 registered entries representing the diversity of the LGBTQ and ally spectrum and is expected to attract a crowd of over 1 million onlookers.
However you choose to celebrate this weekend, remember that despite our inherent differences, Pride is a time to celebrate who we are and how far we've come since that fateful June night 43 years ago when a seemingly insignificant group of queers at an indistinguishable bar in New York helped changed our place in the world. Without them, gay football leagues, queer women musical festivals and go-go boys dancing in their underwear on a Sunday afternoon surely wouldn't be possible.
Related:
Check
CalendarQ
on ChicagoPride.com or in the
Windy City Times
for a complete list of all LGBT events in Chicago this pride weekend.
Related:
Interview with Chely Wright
, by
Jerry Nunn
for the
Windy City Times
Related:
Chicago Pride Guide
- Tips and information about the Chicago Pride Parade, Sunday, June 24 - including details on the new parade route.