Brazilian DJ Allan Natal makes Chicago debut at Hydrate's Halloween Freakshow, Oct. 28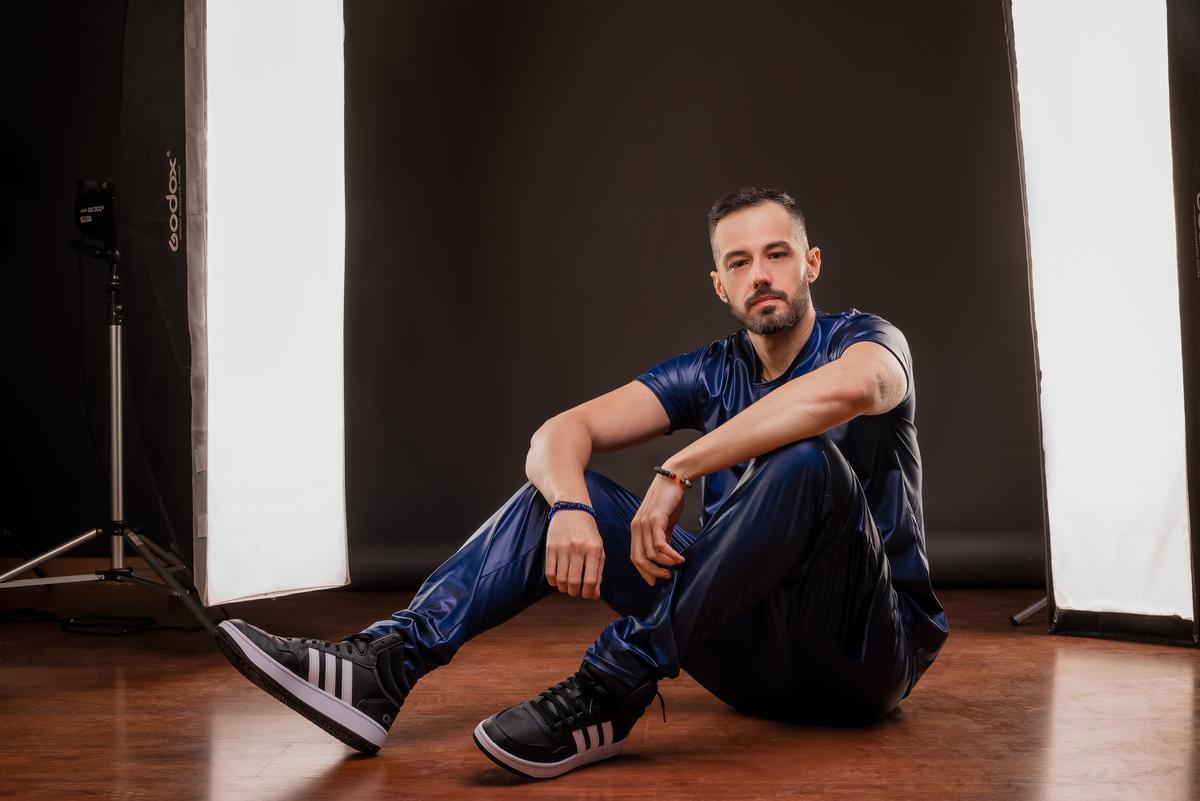 'I am so excited,' says Allan Natal. 'I'm really looking forward to meeting everyone.'
DJ Allan Natal is excited for his spinning debut in Chicago – at
FREAKSHOW on Saturday, October 28
, for Halloween at Hydrate in the Lakeview neighborhood commonly called Boystown.
Surrounded by unseen forces, a mysterious traveling carnival has pulled into Hydrate, organizers boasted. Come and see what oddities and ghoulish delights await you at FREAKSHOW!
"I am so excited," for my first trip to Chicago, Natal said. "It will be amazing.
"Chicago is an incredible city and several DJ friends speak highly of the public energy and about the city. I'm really looking forward to meeting everyone."
Natal, 37, who lives in Belo Horizonte (Brazil) said he is "anxious and excited" for his Hydrate debut, especially since he normally spins for two-hours.
His Hydrate set will be six hours.
"I will play a lot of different tracks that I normally don't play due to lack of show time," he said.
Natal started as a music producer at age 15, then became a DJ. "With the success of my productions, I became known and the invitations to perform began to appear. Then I became a DJ," he said. "My first gig as a DJ was in my hometown, Belo Horizonte. It was at a club that had just opened and they wanted new DJs. Their support was very important to me."
Natal is now a resident DJ of TNW by André Almada in São Paulo (High Club) and the Home in Rio de Janeiro (formerly known as the Week). He also has played at big parties in Europe, such as We Party and Circuit Festival in Barcelona, plus events in Thailand, Australia and elsewhere.
Now Spinning … DJ Allan NatalFavorite DJing Memory:
"Playing in Asia for the first time."
What To Expect From DJ Allan Natal:
"Good music, high energy and songs that bring back good memories."
DJ Style:
"My style (is a mix of) House Music, Tribal Music, Progressive House and even Trance."
What Inspires You As A DJ:
"Unquestionably, the crowd. They are the reason for everything. I love my work and seeing them happy is my greatest achievement."
Favorite DJs:
Yinon Yahel, Offer Nissim and Peter Rauhofer
Three DJs To Watch:
Van Muller, Nat Valverde and Ennzo Dias
All-Time Favorite DJ Gig:
"The party to celebrate my 15-years in São Paulo last year in High Club by André Almada. It's even
available on YouTube
for everyone to watch."
Drinking In The DJ Booth:
Gin or Vodka
Favorite Actor:
Meryl Streep
Favorite TV Show:
The Big Bang Theory
Favorite Movie:
Interstellar
Favorite Sport:
Volleyball
Hobbies:
Playing keyboard and cooking
If I wasn't a DJ …
"I would be a systems analyst or software programmer."
Boxers or Briefs:
Boxers
Follow DJ Allan Natal on Instagram.
Visit HydrateChicago.com for tickets to FREAKSHOW.
What's happening in LGBTQ Chicago over Halloween on GoPride.com