Celebrating Khloe Coulee with a (belated) birthday bash, Sept. 7 at Hydrate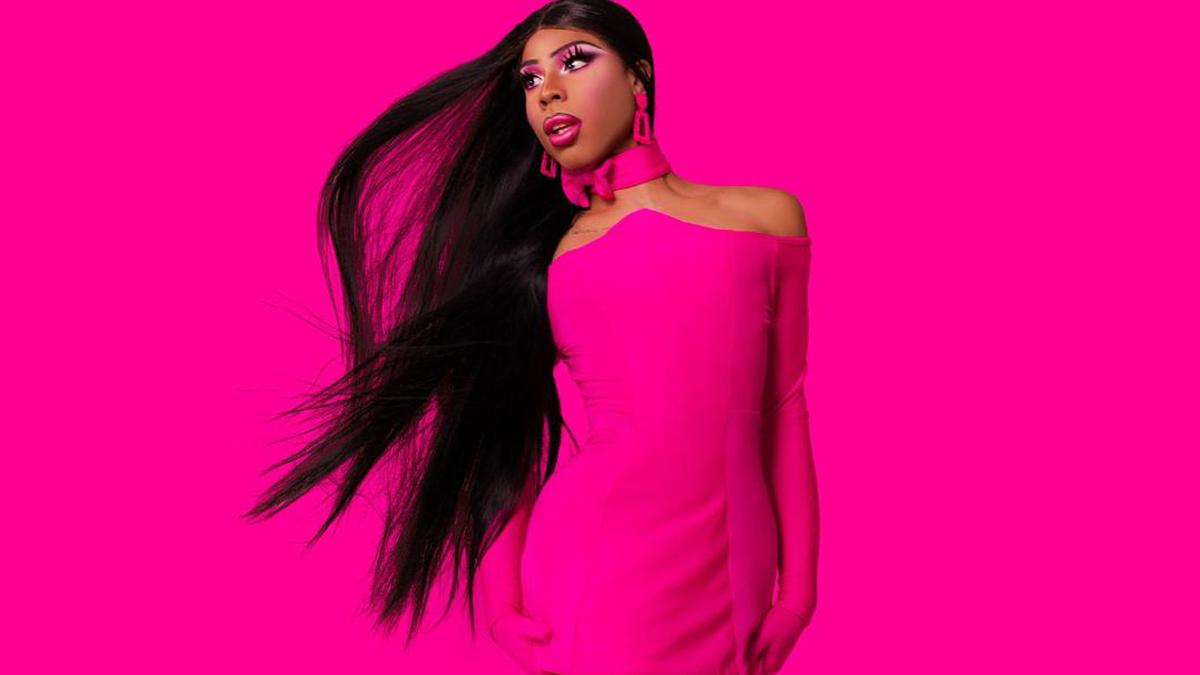 photo credit // thedragfiles.com
'Over time I have evolved the idea of who Khloe Couleé is… She's the definition of a good time gal.'
The spotlight once again is on Khloe Couleé this Thursday, September 7 at
Hydrate Nightclub
.
It's
Khloe's Belated Birthday Bash
, starting at 9 p.m., with the performance at 10 p.m. The party, hosted by Khloe, will feature the beats of DJ Janky and Ben Warner, with performances by Ziggy Banks and Nico, hype girl Danny Addams, and go-go sets by Sweet Lu and Santi.
"I treat most big moments like just another typical night out because it helps me manage my nerves. But I'm also very excited because I look forward to seeing all my favorite people in one place." Couleé said. "I'm happy and ready for chaos."
Couleé said she is a fun and flirty 30.
Couleé, an uptown girl living in an Uptown world, was born in Riverdale. She moved to Northwest Indiana in the eighth grade and came to Chicago in 2018.
"I'm all over the city, but you can usually find me at Hydrate Nightclub on Thursdays," she said. "This Thursday, who knows what to expect – and that's the part I love most. I don't always know what kind of night I'm walking into and I honestly prefer it that way sometimes because it's more fun to just naturally let the magic happen."
Couleé has known Janky for years and happy to have him play her (belated) birthday party. Couleé gave Wagner his first big shot at her show, Bubble Pop! "so having him back is going to be fun because he's grown as a DJ since then and I love his vibe so much and look forward to what new tricks he has up his sleeve."
Couleé added: "Nico is someone who's been in the scene for a while and I've always been a fan of their punk stage presence when they perform. Ziggy Banks is my drag niece and she truly is taking over the scene by storm; it's been so fun watching her grow right before my eyes. So, any chance I get to share her with the world, I do. As for Danny Addams, I've known him since I got my start in the Chicago nightlife scene and they've always been so nice and caring to me, but also a perfect example of someone who has made a trusted name for themselves around the community as someone who is a good party leader to follow and always turn a look."
Couleé said Hydrate is the fitting venue for her birthday bash as the popular North Halsted Street club "feels like home," she said. "I know, whatever I need, they have my back and they always encourage me to think bigger and bolder and not hold back. Hydrate makes me feel loved and appreciated."
Couleé is admittedly a pop star with the mouth of a trucker, so who knows what she might say on Thursday.
"Over time I have evolved the idea of who Khloe Couleé is, but, at the core, she's always chic, very well put together, polished, a pop star, and she's going to be the life of the party, even if it's not required. She's the definition of a good time gal."
Her influences are Janet Jackson, Tinashe and Mrs. Doubtfire.
"One recent career highlight that stands out was my very successful tea dance, Very That! which happens once a month on a Sunday. It truly is amazing seeing different parts of the community come together with one common goal: having a good time and dancing," Couleé said. "I'm really proud of myself and my friend/business partner, Shai, for what we created."
Now On Stage … Khloe CouleéChicago's Drag Scene:
"I love how diverse the drag is in Chicago: so many different styles exist as one; I love it so much."
Favorite Chicago Drag Performers:
Bambi-Banks Couleé and Kenzie Couleé, of course. Also: Jayforpay, Abhijeet, Luv Ami, Lucy Stoole and Shea Couleé. 
Noteworthy Chicago DJs:
Lady D, Derrick Carter and Barker.
Favorite DJs:
Honey Dijon, Matt Suave, Joeywiththemustace, and others. "I could go on because I discover new DJs who I love every month, but these three are my absolute favorites."
Upcoming:
"I'm doing Sister Sister with my sister, Bambi-Banks Couleé, on Friday, September 15 and a gameshow with my best friend, JP, this month at Hydrate.
Presents For Khloe's Birthday Bash:
"Bring me candy. I am obsessed with Gushers - spoil me."
Anything Else:
"My shoe size … the foot fetish community needs answers."
Follow Khloe on Instagram
Related: 
Chicago's LGBTQ calendar is on GoPride.com