Chicago's star-studded drag fundraiser returns, June 3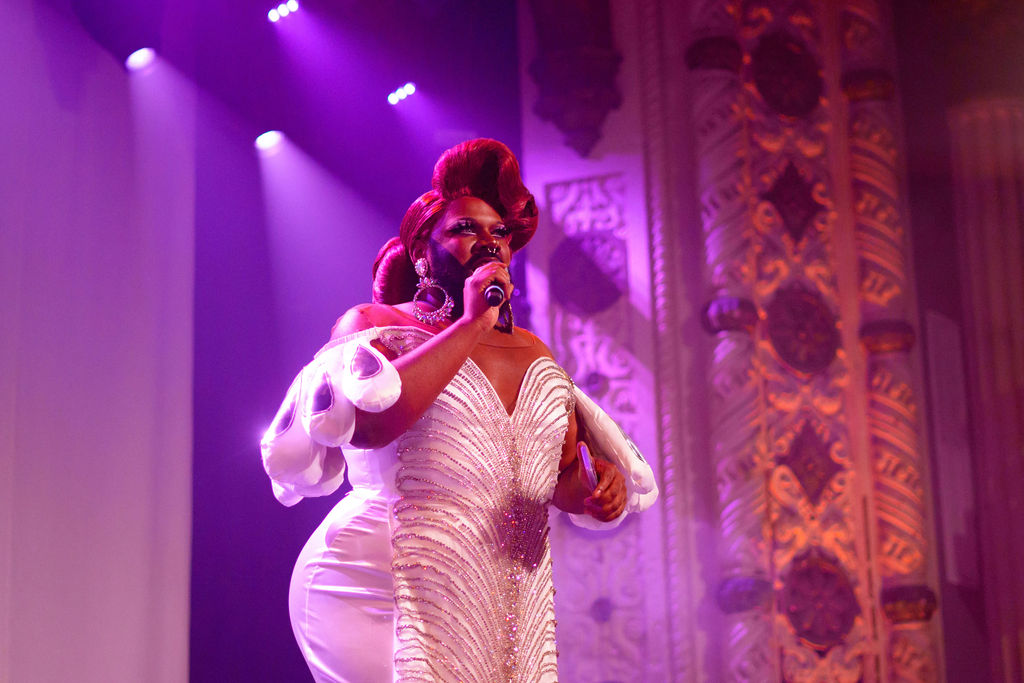 'chicago loves drag!' organizer and host, lucy stoole
photo credit // steven koch
'Chicago Really Loves Drag!', June 3 at Metro Chicago
Chicago's drag community once again unites for a star-studded fundraiser at
Metro Chicago
Saturday night to raise money to fight anti-drag and anti-trans legislation nationwide.
More than a thousand people packed tightly into the Metro for the sold-out "Chicago Loves Drag!" show on April 14. Now the show returns on June 3. 
"I'm super excited to be bringing back our fundraising series for the second installment, 'Chicago Really Loves Drag!'," announced organizer Lucy Stoole. 
"I wanted to make sure to bring some of the fundraising community spirit back to our Pride festivities and to highlight some of the great organizations doing work in Chicago and beyond," Stoole told GoPride.com. 
"Chicago Loves Drag!" in April raised $24,477.93, which was distributed to the ACLU of Tennessee, the Trans Formation Project, the Tennessee Equality Project and Chicago's Life is Work, a Black- and trans-led organization on the city's West Side.
"I'm looking to double it," said Stoole. 
The June 3 fundraiser will feature nearly 40 performers, including "RuPaul's Drag Race" and "Dragula" stars and local favorites Chamilla Foxx, Kara Mel Dville, Miss Toto, XO Carrington, and more. 
Funds from the night will benefit Chicago Therapy Collective, Marsha P. Johnson Institute, Trans Justice Funding Project and ACLU Drag Defense Fund. 
"Chicago Really Loves Drag!", Saturday, June 3, starting at 7 p.m. at Metro Chicago, 3730 N. Clark.
Tickets are
available online
.