Taylor Swift delivers Pride Month message: 'This is a safe space for you'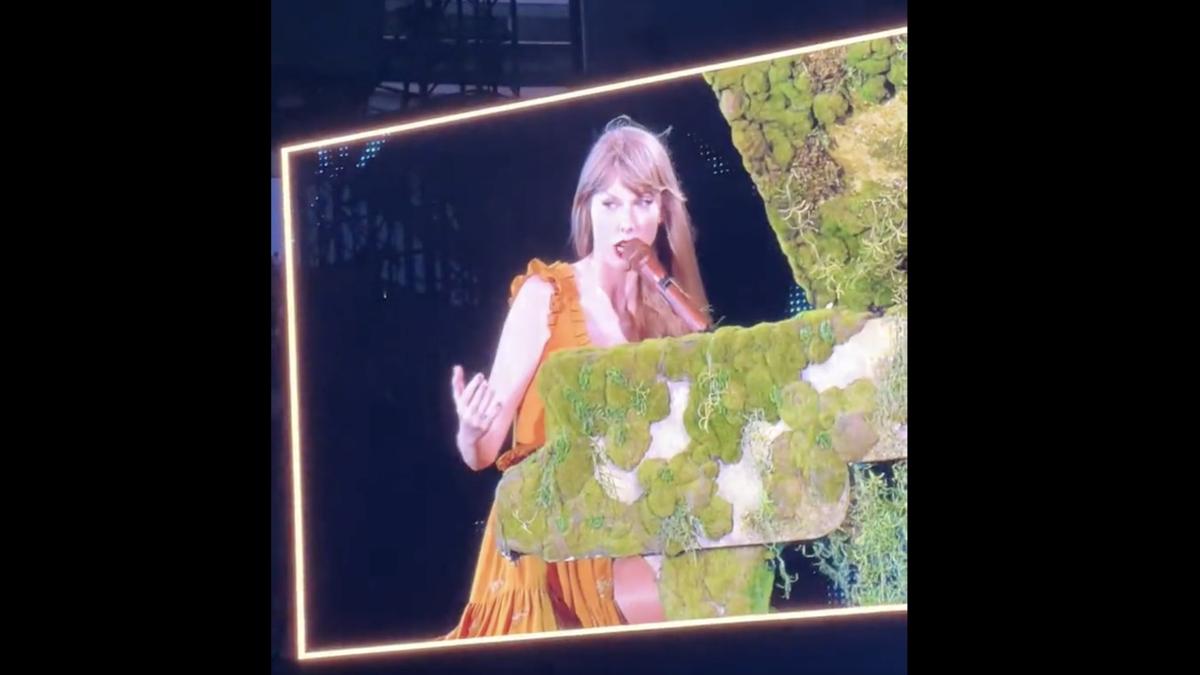 'this is a safe space for you'
photo credit // twitter.com/@swifferupdates
'I wish that every place was safe and beautiful for people in the LGBTQ community,' said Swift
During the first of three sold-out concerts at Chicago's
Soldier Field
on Friday, Taylor Swift shared a heartfelt message to those who are "living authentically and beautifully."
Before she played "Champagne Problems" at the piano, she spoke about Pride Month.
"I'm looking out tonight, I'm seeing so many incredible, just individuals who are living authentically and beautifully and this is a safe space," Swift said. "This is a celebratory space for you. One of the things that makes me feel so prideful is getting to be with you and watching you interact with each other, being so loving and so thoughtful and so caring."
"Being with you during Pride Month, getting to sing the words to 'You Need To Calm Down' where there are lyrics like 'Can you just not step on his gown?' or 'Shade never made anybody less gay,' and you guys are screaming those lyrics," she added.
The pop star did mention that "we can't talk about Pride Month without talking about pain."
"I wish that every place was safe and beautiful for people in the LGBTQ community," Swift continued. "Right now, and recently, and in the recent years, there have been so many harmful pieces of legislation that have put people in the LGBTQ and queer community at risk. It's painful for everyone, every ally, every loved one, every person in these communities, and that's why I'm always posting, 'This is when the midterms are.'"
Swift urged fans to vote in elections and also encouraged others to stand with the LGBTQ community beyond Pride Month.
Related:
Taylor Swift 'Eras' weekend in LGBTQ Chicago



??????| Taylor made a point to say that the support cannot just be during pride month but that it should be focussed on legislation and the way we can have impact is by voting during elections which is why she focussed on posting about them #PrideMonth pic.twitter.com/JiDo8mccWc
— Taylor Swift Updates ??? (@swifferupdates) June 3, 2023