Sidetrack turns 41, ready to celebrate Pride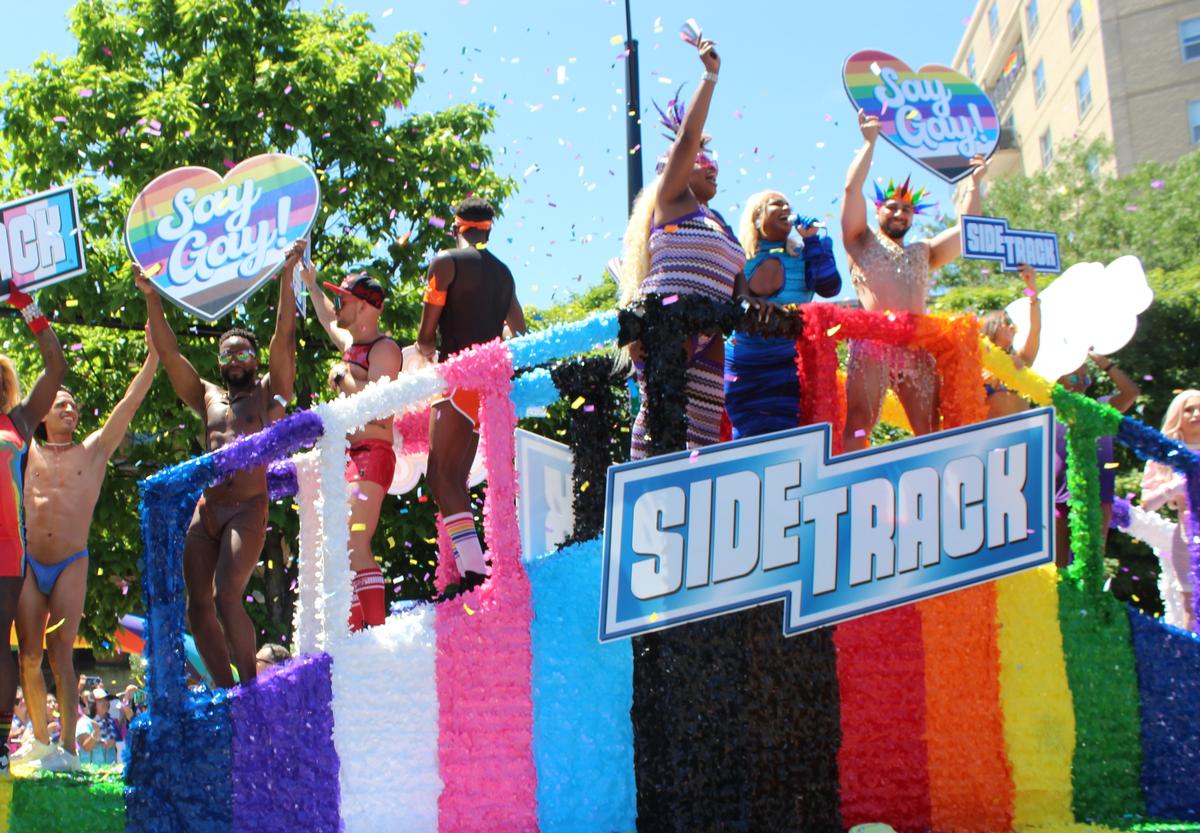 sidetrack celebrates 41 years
Sidetrack 41st Anniversary Party, Thursday, June 8
The team at
Sidetrack
is preparing for its busiest, most entertaining month of the year as Pride Month annually is 30-days of rainbow festivities, including the popular Lakeview bar's
41st Anniversary Party
on Thursday, June 8, from 6 p.m. to 2 a.m., featuring $3 cocktails, frozens and beers, complimentary lite bites and giveaways. 
June is not all parties for Sidetrack. It is a continually important month for LGBTQ rights.
"Pride will continue to be very important this year as homophobic and transphobic rhetoric continues to try to divide the country," said Sidetrack general manager Brad Balof. "With emboldened forces focusing on taking rights away from people rather than focusing on gun-control, healthcare, the environment or the dozens of other issues that actually matter, the LGBTQ+ citizens in America and Illinois need to remain unified in their fight to not be erased in efforts to strip human rights from us.
"Sidetrack will continue to focus on themes of inclusion, gay rights and trans rights. We now live in a country where drag queens will not be allowed to be in the Gay Pride Parade in Wilton Manors/Fort Lauderdale, Florida. Imagine being told 'No drag queens in the Chicago Pride Parade.' But here we are, this is the country we live in now. The gay community has a long history of celebration and advocacy happening simultaneously, and now is the time to stand together and not only hold our ground but to insist on our rights that are being stripped away state by state."
Sidetrack will host at least 3 or 4 Pride-related events per week in June with one every day of the week leading up to the Pride Parade.
"Yes, we are busy," Balof said matter of factly.
Sidetrack in June hosts political events, business affinity group get-gathers, cabaret performances, sports league celebrations, and more. June at Sidetrack also will feature a Pride version of their monthly parties, such as All Things Beyonce, All Things Gaga, All Things K-Pop and the monthly storytelling event,
Outspoken
.
Sidetrack in June also hosts Professionals Do Pride. "The LGBTQ+ affinity groups from over two dozen major companies with Chicago offices join together for a huge Pride networking event that also raises tens of thousands of dollars for local organizations, such as
Brave Space Alliance
," Balof said.
Sidetrack staff plans for Pride Month all year long.
"We will have a float for the parade, but again this year we really want to focus on the messaging that the queer community really needs to be resilient and resistive to forces against us," Balof said. "It takes a village to create a Pride Parade. Sidetrack is always thrilled to walk with the Chicago Spirit Brigade."
Chicago Pride Fest
(June 17-18) also is one of the cities' major Pride Month events, a 2-day street festival in the Northalsted neighborhood featuring live music on three stages, a Youth Pride Space for teens, best of Chicago drag performance, Proud Pet Parade, dance exhibitions, Chicago Gay Men's Chorus, high heel race for prizes, guest speakers and more than 150 food and merchandise vendors.
About 60,000 are expected for the 22nd annual Chicago Pride Fest, a celebration of LGBTQ life, culture and community.
Sidetrack will have a featured DJ set on the Waveland Stage with DJ Bryan at Pride Fest – and no doubt large crowds inside the bar for air conditioning, chilly drinks and the standard hot crowd.
On Chicago Pride Parade Sunday, June 25, Sidetrack will no doubt have a long line to enter. Sidetrack will not be doing bag checks of any kind and bags will not be allowed inside, Balof said.
Chicago's Pride Month calendar is on GoPride.com