Progress pride flag raised over Daley Plaza for Pride Month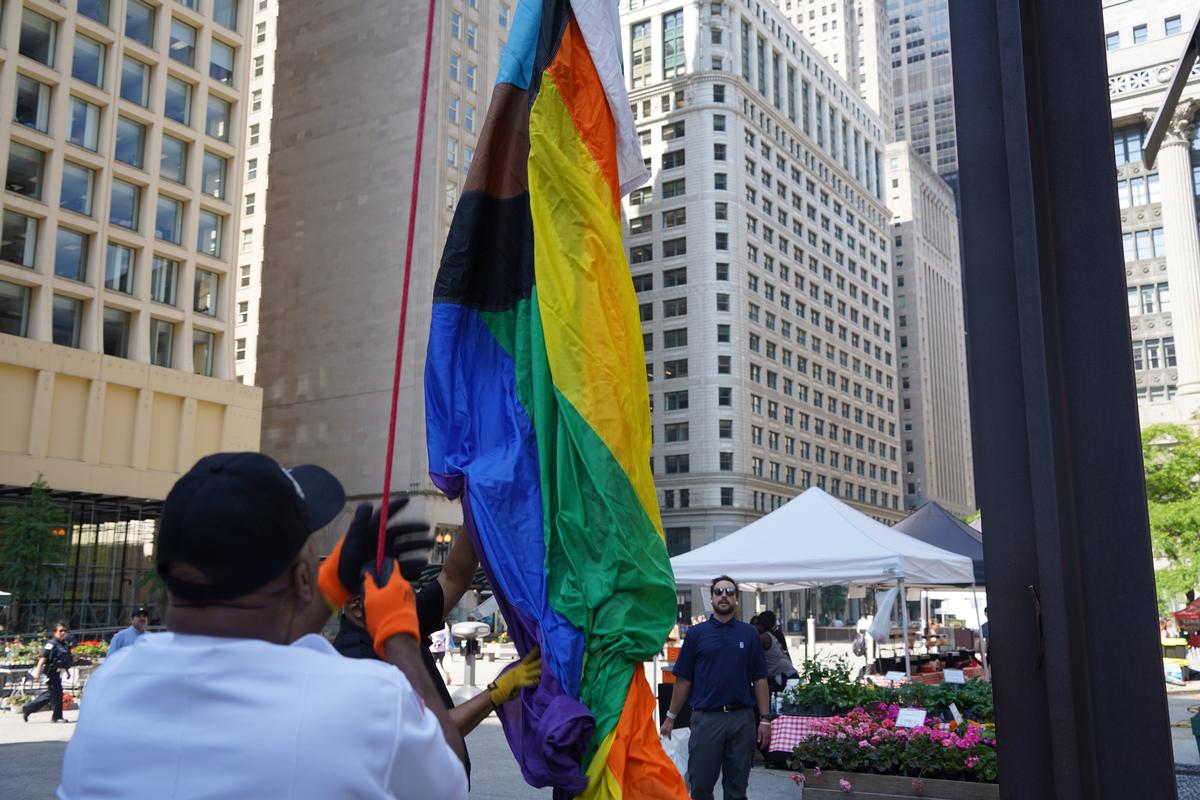 cook county celebrates pride month
photo credit // twitter.com/@tonipreckwinkle
'Let us embrace unity, acceptance, and love,' says Toni Preckwinkle
Cook County marked the start of Pride Month by raising the progress pride flag over Daley Plaza.
This morning, Cook County Board President Toni Preckwinkle, was joined by Commissioners Kevin Morrison, Maggie Trevor, Anthony Quezada, Josina Morita, Chicago Alderman Carlos Ramirez-Rosa and LGBTQ advocates for the flag raising ceremony. 
"Today, we proudly raise the flag signaling the start of Pride Month. Let us embrace unity, acceptance, and love as we honor and uplift the LGBTQ+ community. Together, let's ensure that every person feels valued and celebrated," Preckwinkle tweeted. 
The flag will remain flying over Daley Plaza for all of Pride Month.
Related: 
Chicago stands 'united' for LGBTQ rights
Chicago Pride Month Calendar