BateWorld celebrates International Masturbation Month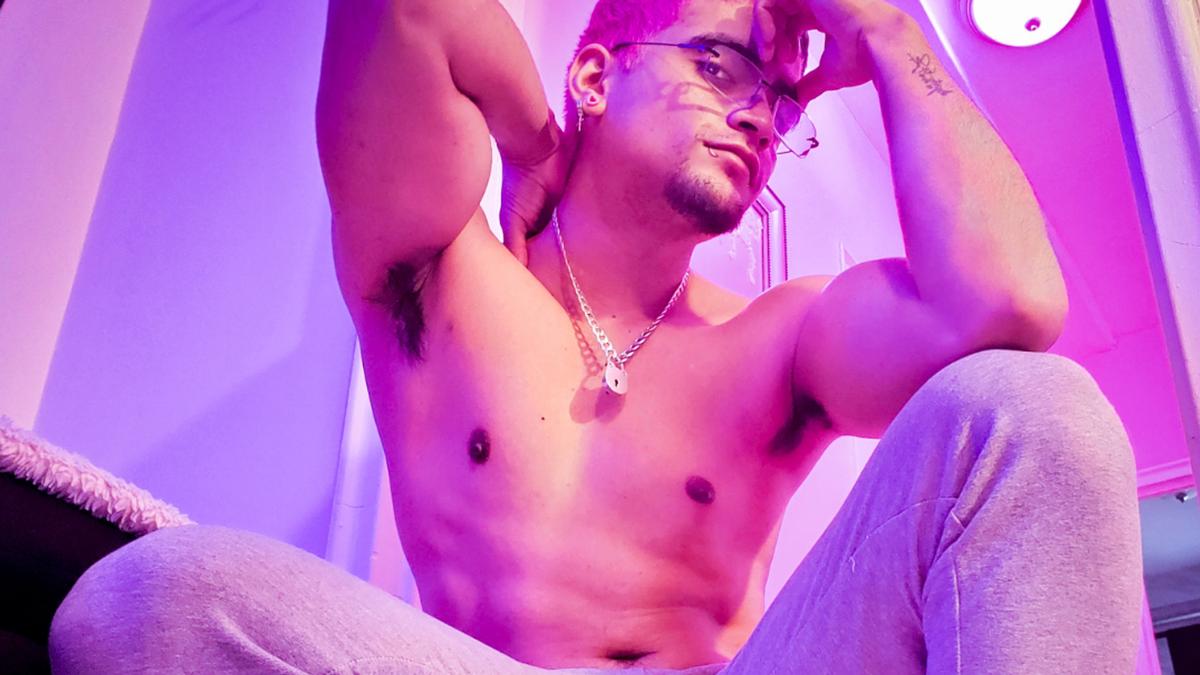 thecockyprince from texas
It's time to celebrate! May is Masturbation Month
The Great BateWorld BateOff!
celebrates Masturbation Month (May) with the second-annual, worldwide reality-type show, featuring 'bators' vying for the coveted title of Master Bator. The new season will launch Thursday, May 4, with episodes airing every Thursday until the live grand finale on June 22.
Last year's winner, ProudBator, will host with seven new competitors, including the first non-binary competitor, YourGirlfriend, who lives in Chicago's Edgewater neighborhood.
YourGirlfriend, 25, has lived in Chicago since 2019 and said she is "incredibly honored" to be competing and to represent the Bator community.
"This year has such a great group of bators who are really going to give it their all and really express themselves in each of the challenges. I'm excited for everyone to see what Your Girlfriend has in store this season because it's going to be unlike any other," she said.
milkingCOACH, the co-producer of the competition., said the 2023 show features a diverse group of super users from the BateWorld community. "Challengers come from all across North and South America," milkingCOACH said.
Competing in this year's
The Great BateWorld BateOff!
Alongside YourGirlfriend are BateWorld members BatorMutt (Laveen, Ariz.), TheCockyPrince (McAllen, Texas), ColbyJaxxx (Kaukauna, Wisc.), GayHeaux (Tampa, Fla.), Mexican Gooner (México City) and PopperNate (St Louis).
"
The Great BateWorld BateOff!
is an incredible event," YourGirlfriend said. "Given that bators are a creative bunch, the challenges could truly be anything, and the viewers get to see each competitor take on the challenge and watch them turn it into something creative and sexy.
"My main goal (is) to make something sexy and interesting to watch. Maybe I'm just not a competitive person, but the bator community has given me so much so I just treat my contributions as love letters.
"If I win, I think it'll be because bating is the way I totally allow myself to give into pleasure. That's an energy that can be felt palpably. I feel such tenderness and love for my fellow bators. We are all so beautiful in our own unique ways and I want people watching to feel that in themselves, too.
"The real key to winning is just to find what makes you happy and feel good then just really lean into that. Without shame, without holding back. Just full pleasure, that's all I'm trying to do in my BateOff."
YourGirlfriend – who boasts that she is a relationship anarchist, lucky enough to have many lovers – said she is thrilled to represent Chicago.
"Chicago is an extremely sex-positive and kinky city," she said. "Living here has turned me into a slut in the best possible way.  I question if I would be able to compete in this Bateoff if not for ways Chicago and my community here has taught me to come out of my shell. Being in the Midwest, I think Chicago gets overlooked often. But this place and these people have a magic to them that I owe deeply for the beautiful life I get to live now."
YourGirlfriend watched last year's event and appreciated the variety. "All the bators of season 1 brought a unique style and feel," she said. "Each of them approached the challenges differently and gave me ideas for bating I would've never thought of. With each episode I got to know each contestant a little bit more and that made them even sexier. That trend is continuing into season 2 with the group this year.
"I'm a trans woman. I present in a way where that's not always obvious to people and people often require lots of explanation from me. I've found BateWorld to be an incredibly trans-affirming space. When I signed up for a place to masturbate with strangers on the internet, I didn't expect to find a place where I could learn to celebrate my body.
"Sometimes when I play with other bators, it feels like I'm doing butch bator bro drag and it's such a fun, silly and joyful way to play. Sometimes when I play with other bators, I feel so deeply seen in my femininity without even needing to say a word. 
"Trans people belong here and I feel a deep reverence and humility to be in this position in the BateOff where I can scream that at the top of my lungs and be heard."
YourGirlfriend added, "When we're visible, it's so much easier to gather and form a community with others. There's a deep vulnerability there, but also a power. I've felt the danger of being visible, of others wanting to do me harm simply for being what I am. And it's because I was visible and others were too that I could be helped back up on my feet to build power together.
"BateWorld is a place where I learned to love my body. It's a community of so many sweet and sexy people all just wanting to feel good in their bodies. It's a place of exploration and pleasure."
Final Thoughts From … YourGirlfriend:This year's Great BateWorld BateOff!:
"It's my feeling that each of the bators of this year's BateOff will take viewers on a journey through each of the challenges. That's going to be exciting and hot. Each of the bators in this season are gonna serve as excellent teachers on how to love oneself and be so sexy to watch in the process."
Celebrating National Masturbation Day in May:
"I'm hoping for lots of beach weather to show off and feel sexy in all the cute swimwear I collected over the winter and indubitably lots of masturbation all month long as I watch the second season of the BateOff air on BateWorld."
It's A Fact:
"I'm proud to also exhibit a local Chicago business
Video Head Cleaner
for my video head cleaning needs throughout the Bate-Off."
Favorite Chicago Bar:
"I'm not really a bar person. When I do go out, it's usually for dancing and my favorite function is Legendary at Arbella."
Favorite Chicago Restaurant:
Donkey Table Stick 
Things You Like Doing in Chicago:
"Hollywood Beach … nightlife and dancing … record shopping, especially at Gramaphone … going to shows at Empty Bottle … and cruising."
Hobbies:
Making music and performing, clowning, turning looks, camping and listening
Little-known Fact:
"I love harm reduction and overdose prevention.
Chicago Recovery Alliance
is a great local organization doing good work in that space here in Chicago."
Boxers or Briefs:
"Briefs, for sure. Something so erotic about white briefs that I don't fully understand. I love wearing them and love seeing them on others."