Equality Illinois launches eye-catching get-out-the-vote effort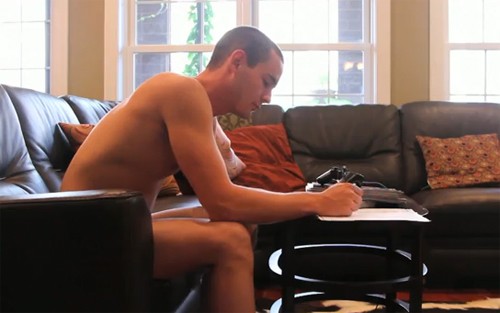 photo credit // votenakedillinois.org
Vote Naked Illinois campaign launches statewide
Chicago, IL -
Equality Illinois
this week launched an innovative and eye-catching get-out-the-vote effort called Vote Naked Illinois.
The effort in coalition with Roosevelt University and Rock the Vote capitalizes on recent changes in Illinois election law that allow properly registered voters to vote by mail for any reason. 
The creators of the new ad say the process makes voting easy and convenient allowing a person to vote in the privacy of their own home, even naked. Registered voters can submit absentee ballots as early as Sept. 23, and turn in their ballots at early voting locations between Oct. 11 and Oct. 28.
Voters are able to log on to
VoteNakedIllinois.org
where they will find a video, slideshow, and a ballot application request form.
Vote Naked Illinois is just one of a number of projects Equality Illinois has planned to register voters in time for the Nov. 2 general election. The Illinois gay rights advocacy group will continue a statewide get-out-the-vote effort through October.
Gay rights advocates consider this an important election for LGBT rights in Illinois as they see significant differences between Incumbent Democratic Gov. Pat Quinn and his Republican opponent, state Sen. Bill Brady.
Quinn remains solid in his support of civil unions legislation, yet has failed to show support for full marriage equality. Quinn says he will sign civil unions legislation. 
Brady not only opposes same-sex marriage and civil unions, but he favors an amendment to the Illinois constitution banning equal marriage rights for LGBT citizens. Brady has said he would veto any civil union legislation.
Equality Illinois says it is imperative that Illinois voters cast their ballots this November, regardless of how they vote or where. The voter outreach services being offered are available to everyone regardless of political affiliation or preference.