Celebrating Scarlet: 15-years of fierce fun at Lakeview bar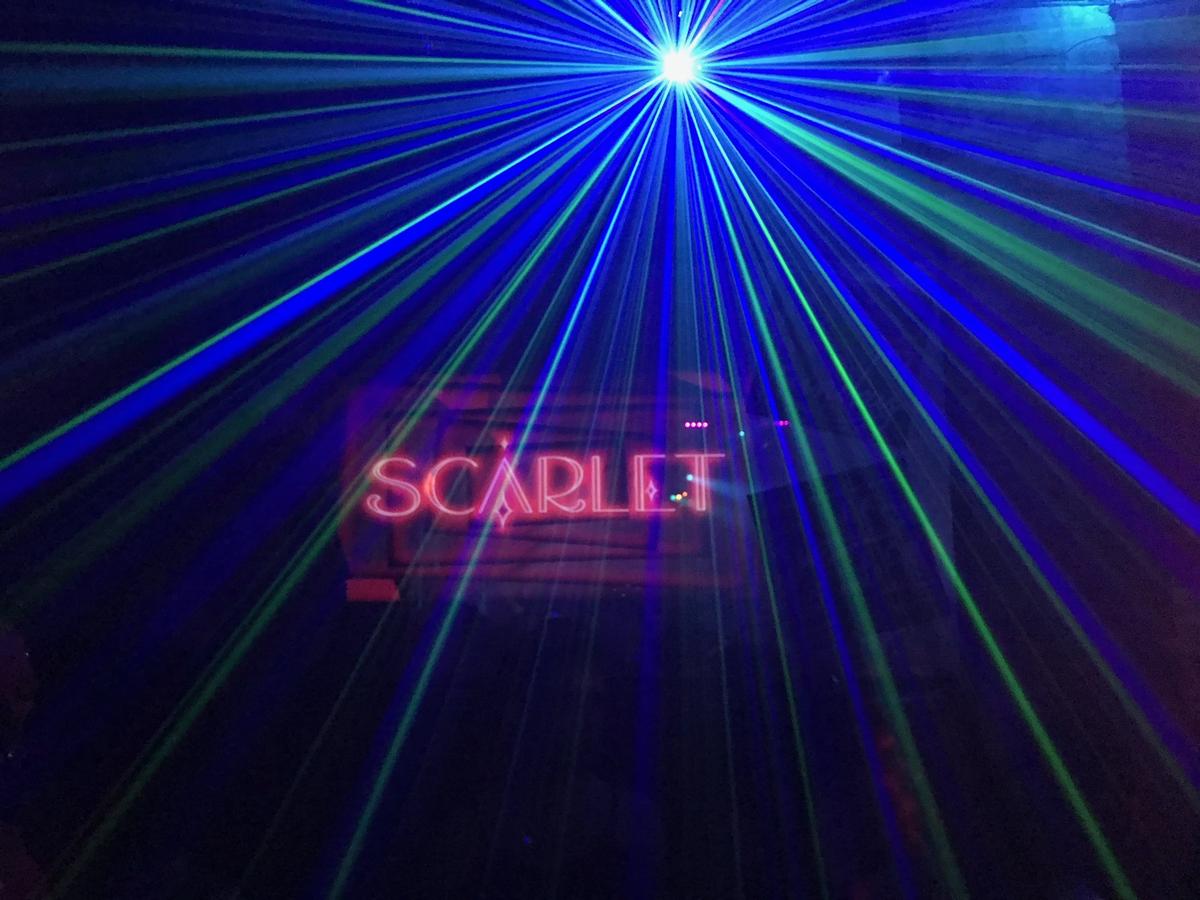 scarlet celebrates 15 years
'I'm incredibly proud of Scarlet,' says owner Paul Cannella
The road to its 15-year celebration has been anything but smooth sailing for
Scarlet Bar
, located in the heart of Chicago's Lakeview neighborhood often called Boystown. Fiery and fierce has been the Scarlet way.
Fire-filled, too.
Paul Cannella started the process to purchase the former Gentry's Bar at 3320 N. Halsted in 2005 after the previous owner passed away. The purchase was finalized in May 2007 – and Cannella ran it as Gentry's until September of that year. In December 2007, it was reopened as Scarlet1.0.
Disaster struck in February 2008, when more than 100 firefighters were needed to battle a 2-11 alarm blaze, which hit Scarlet and the residents above the bar.
At the time, Cannella said the fire's damage was "quite extensive."
A renovated and renamed Scarlet 2.0 opened 7 months and 7 days later.
Flash-forward to today and Scarlet will celebrate its 15-year run this upcoming weekend, with a variety of events, including throwback parties to celebrate some of the ideas, people and moments of years past.
"It's been an incredible ride," Cannella told GoPride.com. "I've said since day one that I wanted to make Scarlet a brand and a destination. In the beginning, you're always there, inviting people you know, and hustling to make it happen. To really succeed, I always said the real goal is to get to the point where nobody knows who I am. I've done that, but there's no doubt when I'm at Scarlet, I'm ready to party.
"I've gone to some incredible clubs around the world and some huge events. I'm amazed at the party we continue to throw week after week. People still talk about some of the parties from years ago. I'm guessing most people in Chicago have a Scarlet story to tell … or not to tell.
"I'm incredibly proud of Scarlet."
Cannella was working in the corporate world, as an executive, when he opened Scarlet and when fire ravaged the bar.
The grand re-opening, post-fire, was a huge challenge, yet Cannella said he loves challenges. "I'm thankful for every experience and I learn from all of them," he said. "It was great to pull it off in a relatively short period of time."
Scarlet 2.0 was, as it turns out, the launching pad for Scarlet, circa 2023.
"I tell the team to check their problems at the door. The second they walk in, their job is to make the customers feel welcome, have a great time and forget about their problems," Cannella said. "We set the tone and the customers are the ones who take over from there. Everyone is there to have a good time and throw down."
Cannella also endured a pandemic and countless months of uncertainty after forced closings and limited occupancy.
Cannella said the COVID-19 was, quite frankly, "a cluster-fuck."
"We went from being a dance bar to having to yell at people to stay seated at their tables. It was a painful process," he said. "We made the best of it, but man, I'm glad that chapter is closed."
Scarlet was closed for about three months during the pandemic, plus a host of crazy restrictions for many more months, he said.
"There were no breaks for insurance, utilities, rental agreements, etc. I was fortunate to be able to delay rent payments for six months, but they all had to be paid, eventually," Cannella said. "I don't think people have any idea how bad COVID was for small business owners. The revenue went to zero, but the bills kept coming. It was horrible and many people never recovered from it."
Now Serving …. Scarlet Bar owner Paul CannellaMemorable Night:
"The night before the fire it was like 70 degrees in February, and then it plummeted to like 0 overnight. It was a Frat Night, and it was packed, and a ton of fun. She went out with a bang."
Memorable Night, round 2:
"The 5-year Anniversary Party was a blast with Johnny Weir attending."
Memorable Night, round 3:
"After passing over numerous Frat Nights, theme parties, Dance Off With Your Pants Offs, crazy Sunday Fundays, one of the best nights was the entire bar singing Taylor Swift, and her commenting about it on TikTok."
All 15 Years:
Brryce Fersher was a customer, then an employee. Still is.
The Customers:
"God bless you. If you've been partying in Scarlet for 15 years, the government should take your DNA to create a super soldier."
The Scarlet Customers:
"Scarlet has always been a place that is welcoming to all, and that shows in the diversity of Scarlet customers. That's more than a statement, and the only way to experience that is to be there on a weekend. I'd say Scarlet customers are party people who are proud that they're a bit of a misfit in society."
About Scarlet:
"I don't think there is another bar on (Halsted Street), or anywhere in Chicago that comes close to doing what we do. We're not for everyone, and that's a good thing."
Looking Ahead … 15 More Years:
"15 more years of parties, good times and memories."
Hot Stuff:
"The parties have shifted and evolved over the years. For example, who would have imagined a drag queen hosting a Frat Night, but that's what people want. I mean, it could be a reverse trend back to the campuses. We're adding some Frat Night Pre Parties, such as our Charli XCX night 'Click," Glee Night, and Hannah Montana vs. Miley Cyrus. 'Swifties' go crazy for our Taylor Takeovers! Taylor herself even commented on a TikTok about Scarlet when the entire bar was singing her song. Our new post-brunch party Sunday Funday Lana Del Rey Takeover is kicking ass."
Regrets:
"None."