DJ GSP 'really excited' to take the stage at Pride In The Park this weekend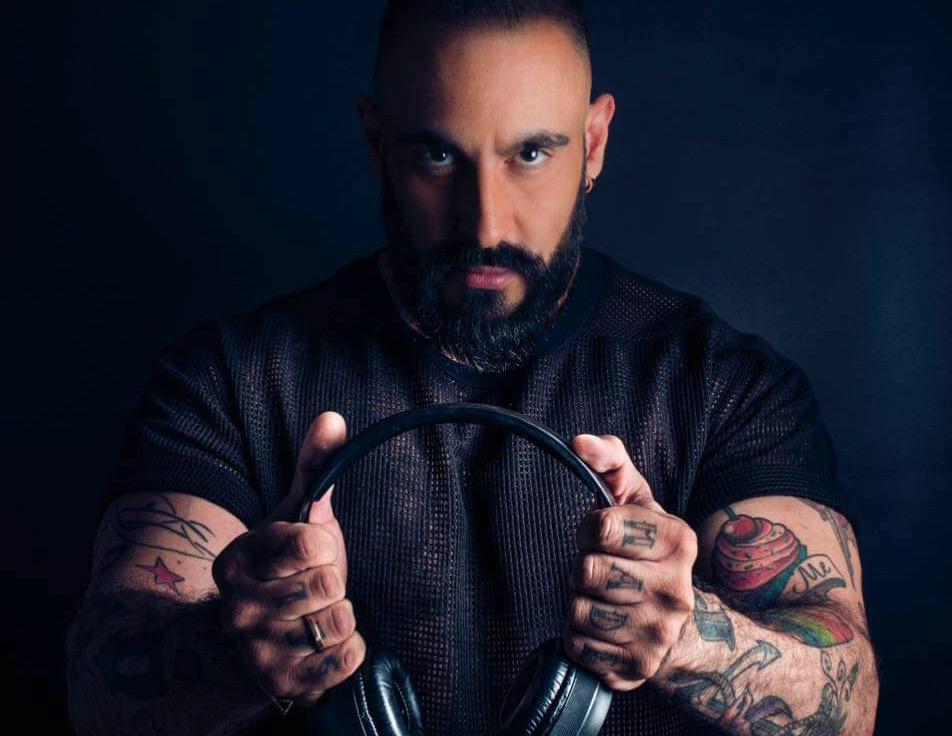 'Chicago crowds are one of my favorites because they really appreciate music,' says GSP
GSP – a renowned DJ/producer who has made his mark on the international circuit music scene, particularly in Greece, and now lives in Salt Lake City – makes his debut this weekend at Pride In The Park, the two-day annual outdoor music festival held in Chicago's
Grant Park
, featuring LGBTQ+ performers, artists, vendors and more.
Pride In The Park is a bucket-list for GSP, aka Georgios Spiliopoulos.
"Pride In The Park is one of the events that I've really wanted to do. I'm really excited to step on stage on Saturday," said GSP, who brings his distinctive sound to the CircuitMOM Stage, starting at 5 p.m.
"I saw how big last year's event was and (learned that) Chicago has two Pride-filled (back-to-back) weekends (with Pride Fest and then the parade weekend). Last year had a massive lineup for PITP, and that really put the event on the map – for straight crowds too, not just the gay crowd. This year's lineup is even better.
"I would love to see Alesso, but I will be flying out on Sunday. I also would love to see The Chainsmokers, but they are on (the Pride Stage, starting Saturday at 7:45 p.m.)."
GSP has DJ'd many times in Chicago, most recently last August during Northalsted Market Days weekend at the
House of Blues
for CircuitMOM Productions.
"Chicago crowds are one of my favorites because they really appreciate music," he said. "A good DJ is not one who plays what everyone expects you to play, and I really see am amazing reaction when I deliver unexpected tunes. That reaction is really something.
"Pride weekend this year should be really crazy," especially after all that the world has endured over the past two years.
GSP certainly knows all about Pride Weekend. Make that, weekends. In June's Pride Month, GSP is DJing 11 times, include Pride stops in Mexico City, San Francisco, Sao Paulo, Detroit, Los Angeles, Salt Lake City and more.
"Every city is different. Brazil is different from Mexico, which is different from the U.S.
But, basically, the sound (everywhere) is happy, vocals, tribal…. you can be more creative in some crowds. Also, the event impacts the sound, if it's a tea dance, the main event (of a party), an after-hours (party), etc. That changes the sound."
GSP brings a 3-hour set to Chicago that will feature an abundance of vocals, lots of happy tunes and lots of Pride sounds, he said. "I want to make people dance and I want to see people happy, see the smiles on their faces. That's what I want to achieve with my music.
"Everyone thinks that you have to be on the dance floor to have a good time, but I have a very good time when I'm DJing. I'm dancing and communicating with the crowd. It's a two-way communication: I give my energy and they give me their energy. So, it doesn't really matter if I'm in the middle of the dance floor or in the DJ booth.
"I have a great time when I'm DJing; it makes me happy."
GSP has DJ'd parties for CircuitMOM Productions in multiple Midwest cities – and had nothing but praise for the real-life CiruitMOM, aka,
Matthew Harvat
, of Chicago.
"(Matthew) is one of my favorite people, (filled with) great energy. It's a pleasure to work with him, and just to be friends with him. He has a great heart," said GSP, who admitted that his Chicago stop this weekend will include Chicago style deep-dish pizza for dinner – "I'm definitely having that."
GSP often brings the sounds that partygoers do not expect to hear, including sounds from the '80s and '90s. "I like to throw classic (sounds), songs that connect with me from a period of my life (in the past) – and I'm sure crowds have many fond memories when they hear these old tracks."
He will bring a remix of George Michael to Chicago, he said.
"It has been a long journey for me, being born and raised in Greece, and I started DJing at (age) 13 at family gatherings, small parties. I would always take care of the music and the lighting; I wanted everyone to have a good time. I got my first DJing job at (age) 17," GSP said.
The GSP sound certainly is worldwide as he's lived in Greece, Brazil, London and the U.S. "I'm extremely fortunate to have achieved most of my goals. I now just want to maintain and be stable. But I do still have some bucket list things," he said.
Such as, DJing in Africa, he said. "I really wanna go there," he said.
GSP said he really likes the diversity that will be onstage at Pride In The Park, including singers, drag queens and more. "I think drag is one of the purest gay (entertainment) forms; it is ours – and I really appreciate that form of art," he said.
As for other DJs, GSP said he listens for the unexpected, not the norm.
"I wish I was there at Pride In The Park for both days – to see everybody," he said.
For more information and tickets visit prideintheparkchi.com