Lambda Legal: Biden falls short on LGBTQ judicial nominations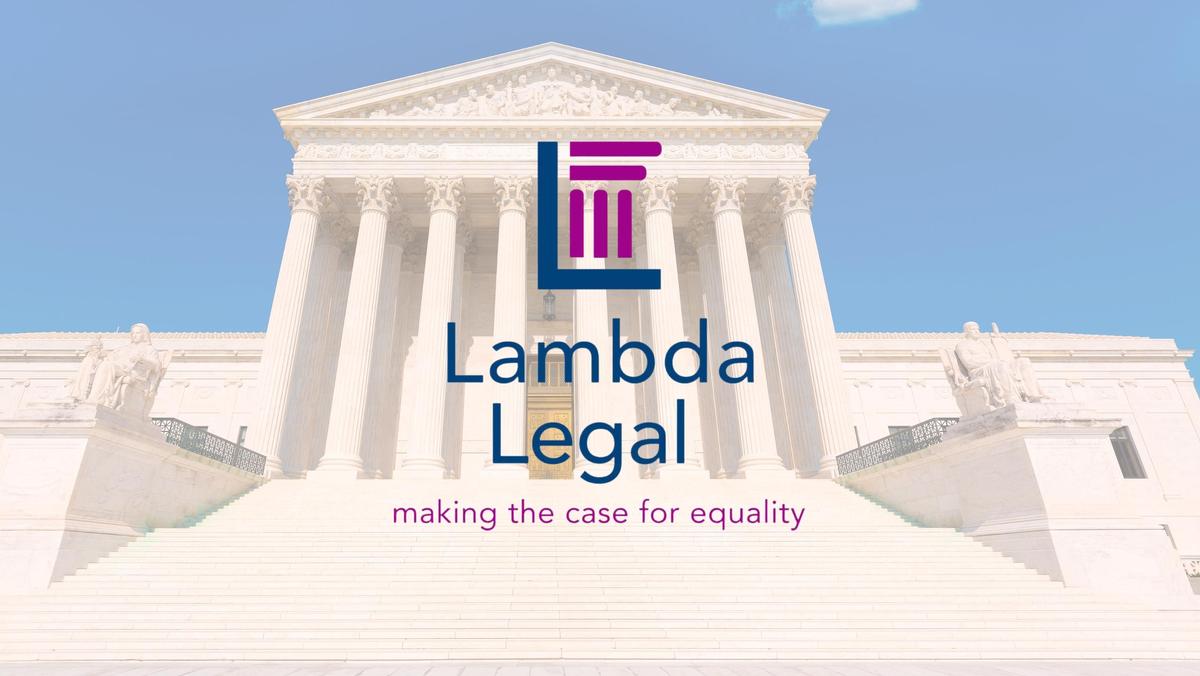 photo credit // gopride.com
34 states do not have a single LGBTQ federal judge; there have been no bisexual, transgender, nonbinary judges ever
The nation's leading judicial watchdog on LGBTQ issues, Lambda Legal, says the Biden Administration fell short on LGBTQ representation in the judiciary.
It lamented four years of President Donald Trump undermining legal precedents and shutting down any effort to make progress on LGBTQ protections under the law, but Lambda Legal said that President Joe Biden lost an opportunity to buttress civil rights by diversifying the judiciary to match the diversity of the nation's people.
In the first year of the Biden Administration, the White House nominated and Senate confirmed "more judges in its first year than any other administration since Ronald Reagan."
There were 81 nominees from the White House to fill vacancies in the U.S. District Court and circuit courts.
52 of those nominees were women, making up 73 percent of the nominees. 31 of them were women of color.
46 of the 81 nominees were people of color, making up 64.8 percent of the nominees.
Lambda Legal said the Biden Adminsitration fell short when it only nominated "a paltry five" LGBTQ candidates, making up only 6 percent of the nominees.
The judicial watchdog also noted there are 34 states with absolutely no LGBTQ federal judges, including every state surrounding Illinois.
Wisconsin has zero LGBTQ federal judges. Nor does Minnesota, Iowa, Missouri, Indiana, Kentucky, and Ohio.
Ironically, even richly red Texas has LGBTQ judges on its benches.
Lambda Legal said, "There are not, nor have there ever been, any openly bisexual, transgender, or nonbinary federal judges."
There are zero judges known to be living with HIV.
"Our legal profession is filled with outstanding LGBTQ people that have been overlooked for these important positions of public trust for too long," the judicial watchdog said.
Lambda Legal is tasking the Biden Administration to consider the following goals in 2022: fill vacancies with qualified LGBTQ candidates; strongly encourage LGBTQ attorneys and judges to apply for seats on the federal benches; advance LGBTQ people of color. 
"We are deeply troubled by the particularly hostile and disrespectful treatment directed at judicial nominees who are Black or brown and those who openly identify as LGBTQ. This mistreatment may lead strong candidates, particularly those who live at the intersection of being LGBTQ and a person of color, to hesitate before putting their name forward for consideration," Lambda Legal expressed.
"To be clear, we celebrate each openly gay or lesbian nominee put forward by the Biden Adminsitration, but the lack of racial diversity in the five nominees advanced to date fails to reflect the diversity of the LGBTQ community."
READ THE LAMBDA LEGAL REPORT [PDF]