Chicago, Madison, Milwaukee top LGBTQ Municipal Equality Index in region; score 100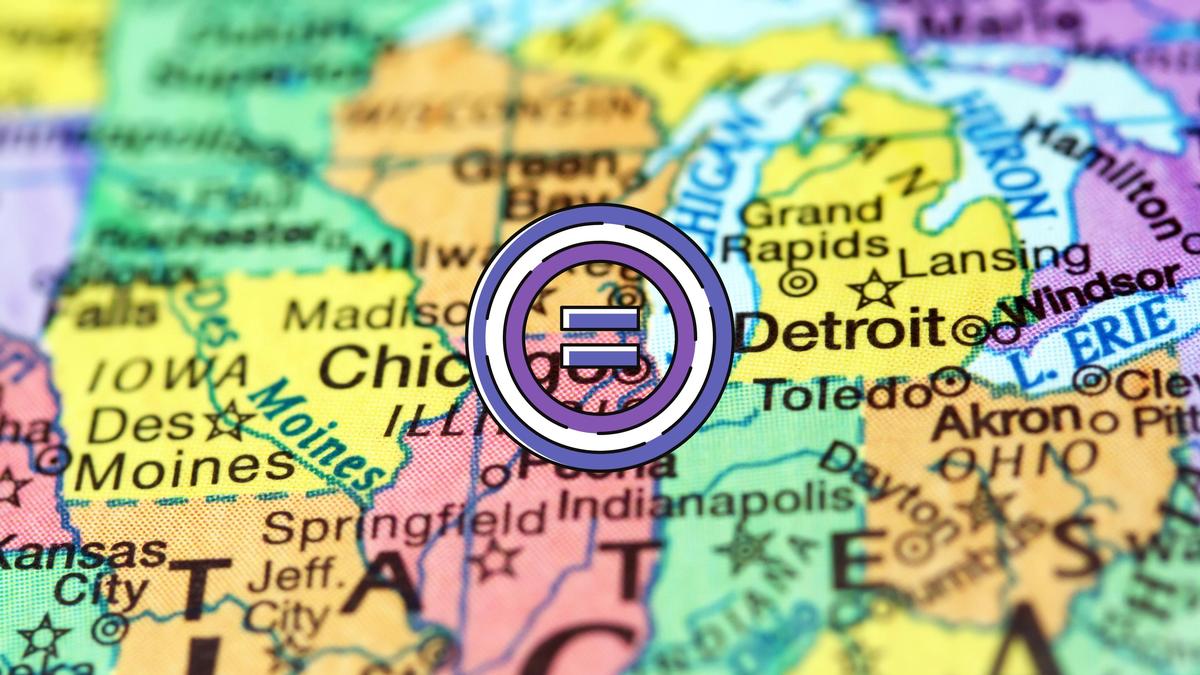 greater chicago region tops 2021 municipal equality index
photo credit // gopride.com
Human Rights Campaign weighed various factors to create their municipality scores
The largest LGBTQ advocacy group and lobby in the nation, Human Rights Campaign, issued its 2021 Municipal Equality Index. Chicago grabbed a 100 score in Illinois while nearby Madison and Milwaukee topped Wisconsin with 100.
Chicago and Madison both have out lesbian mayors.
Bloomington grabbed 100 in Indiana.
The index is an annual measure of the nation's largest cities regarding their treatment of its LGBTQ citizens. As an annual measure, it tracks any progress, or even regress, of LGBTQ rights and protections in a community.
The scores were determined by factoring in: nondiscrimination laws, how the city treats LGBTQ employees, what kind of efforts the city has made to ensure LGBTQ participation in services, how police and prosecutors enforce LGBTQ protections and engage with the community, and if city officials are actually leading in LGBTQ inclusion.
For the first time, 100 cities scored a perfect 100. There were a total of 506 cities rated. It included 50 state capitals, the 200 largest cities in the U.S., and five largest cities in each state.
Also included were "cities home to the state's two largest public universities, the 75 municipalities that have high proportions of same-sex couples, and 98 cities selected by HRC and Equality Federation state group members and supporters," HRC explained.
"LGBTQ people are everywhere, in every city, county, and ZIP code. Throughout its ten year history, the Municipal Equality Index has been centered on supporting and celebrating the work municipalities do to serve LGBTQ people in the places they call home," HRC senior vice president of policy and political affairs JoDee Winterhof said.
"This year, state-wide lawmakers have zeroed in on attacking transgender and nonbinary children for no reason other than in an effort to harm and erase them. Local leaders, however, have continued to move the needle of progress forward, and by doing so, they have spurred economic growth bu signaling to residents, visitors, and employers that their city is open to everyone."
Chicago did best with its nondiscrimination laws with a perfect score of 30 out of 30 in the measure. It is a pioneer for nondiscrimination laws in the country with the help of such community organizers like Rick Garcia.
An out activist, Garcia is currently running for a seat on the Metropolitan Water Reclamation District of Greater Chicago which serves many municipalities.
The state followed suit with protections against discrimination of LGBTQ persons in employment, housing, and public accomodations.
Also part of this score were the move toward single-occupancy all-gender facilities availability, like restroooms and lockerrooms, and protections against conversion therapy.
As an employer, Chicago did well with nondiscrimination city employment policies, the inclusion of transgdender healthcare benefits, and having a city contractor non-discrimination ordinance. Chicago offering employee domestic partner benefits were a plus.
In terms of municipal services, Chicago scores well for having a Human Rights Commission, and using it to enforce the non-discrimination ordinance.
The index cited several ways Chicago could improve: like cultivating a more inclusive environment and culture in its city departments and bureaus.
In terms of law enforcement, Chicago us cited for its actual use of an LGBTQ liaison and task force, and for actively reporting hate crimes to the FBI.
Nearby Madison and Milwaukee, Wis. and Bloomington, Ind. had similar traits earning them the top score.
How did the rest of Illinois fair? The next highest score was Champaign with 94 followed by Rockford 89; Aurora 83; Peoria 74; Naperville 70; Springfield 70; Joliet 65; and Carbondale bottomed at 49.
In neighboring Wisconsin, the two largest cities of Madison and Milwaukee topped at 100. Appleton 94; Racine 86; Green Bay 84; and Oshkosh 75. In recent news, Kenosha rated at the bottom with 39.
In Indiana, Bloomington scored 100; Evansville 94; Indianapolis 90; Terre Haute 90; West Lafayette 85; South Bend, home of out former mayor Pete Buttigieg, 70; Hammond 71; Muncie 69; and Fort Wayne bottomed at 40.