Marjorie Taylor Greene snarls at GOP chairwoman for her LGBTQ support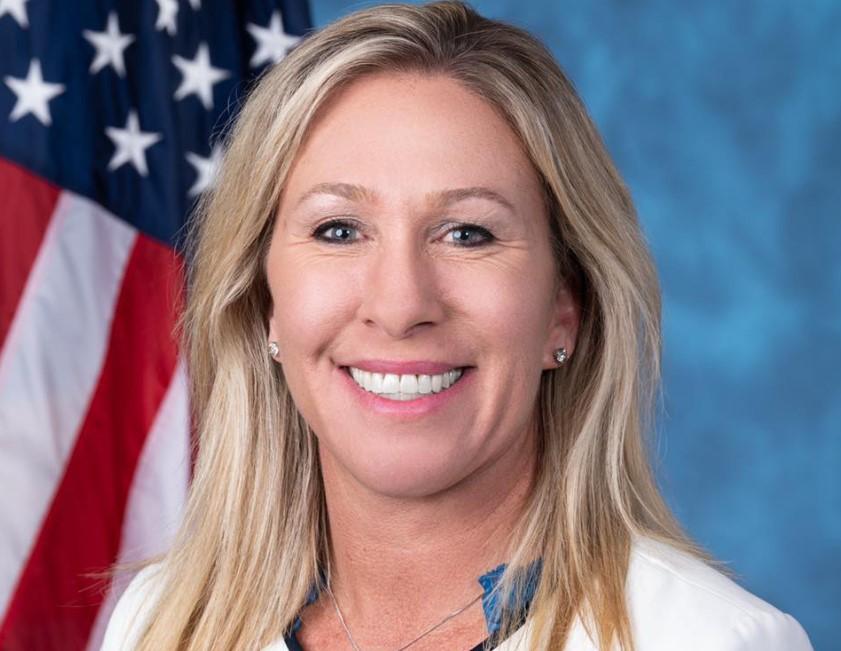 rep. marjorie taylor greene (r-ga.)
photo credit // u.s. house of representatives
Party platform still opposes marriage equality, employment non-discrimination laws, and transgender protections
Rep. Marjorie Taylor Greene (R-Ga.) attacked Republican Party chairwoman Ronna McDaniel for her support of further integrating the LGBTQ community into the party.

McDaniel had attended a Log Cabin Republicans fundraiser earlier this month where she announced the creation of the party's "Pride Coalition."

Greene went off on McDaniel while speaking on a conservative social media show called Slightly Offensive.

"She's declaring a LGBT coalition. Well, you know the Republican Party doesn't play identity politics," the Georgia legislator said. "So why are we playing identity politics?"

Why is Ronna McDaniel doing things like that?"

Greene is not the only one balking at LGBTQ participation in the party. A line of Christian "family values" conservatives have shared their displeasure at McDaniel's move.

Despite the attempt to broaden the party's reach with LGBTQ conservatives that believe in core Republican values like minimal government spending, minimal federal reach on issues like education and environment, reduction in taxes and reduction in social programming, the latest Republican Party platform acclaimed in 2020 opposes marriage equality, opposes employment non-discrimination laws, opposes bans on conversion therapy, and opposes transgender rights like the right to use bathrooms matching gender identity, and the right to play in school sports teams matching gender identity.

Both Greene and McDaniel have advocated for what political scientists and the media have termed "The Big Lie," that President Donald Trump really won the 2020 presidential election but was opposed through a campaign of widespread multi-state electoral fraud.

McDaniel has been chairwoman of the Republican National Committee since 2017. With President Donald Trump's support, she was reelected to the post in 2021.

She is the niece of Sen. Mitt Romney (R-Utah). Her father is older brother to Sen. Romney.