'Hot Dog!' Miss Foozie leads Pet Parade at Chicago Pride Fest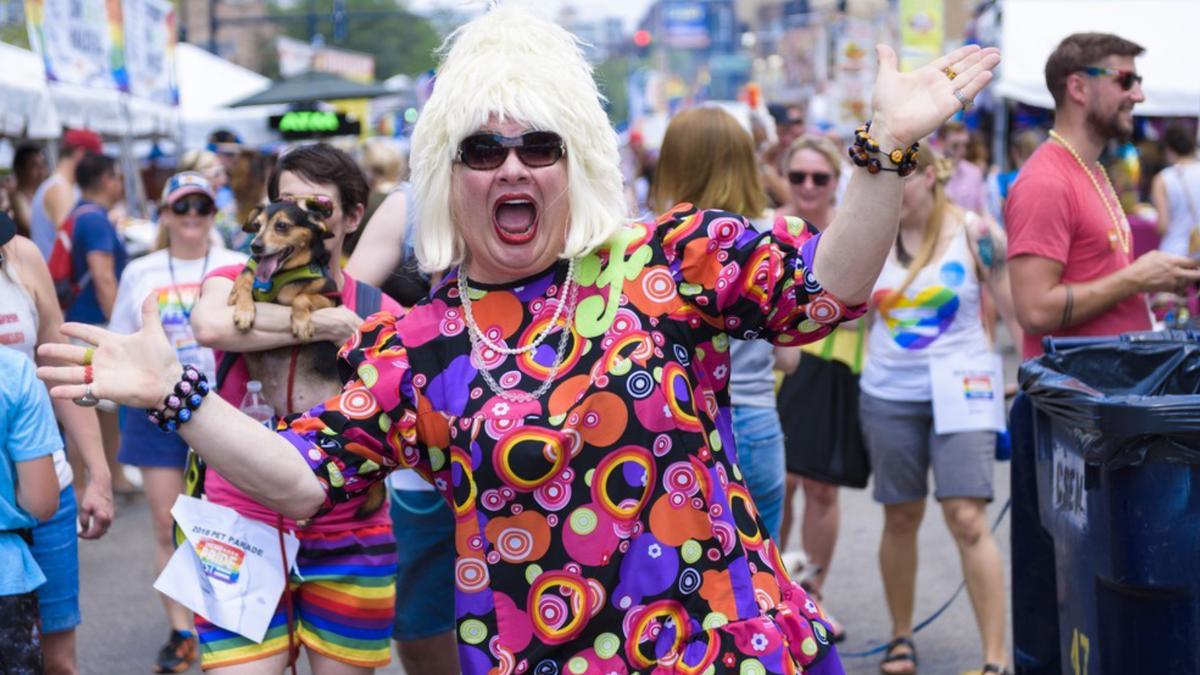 photo credit // steven koch
With the return of Chicago Pride Fest in 2021 comes the annual Pet Pride Parade on Sunday, October 3.
The charming and talented
Miss Foozie
- a pet lover herself - will lead a festive procession of dogs and their owners down N. Halsted St.
"There are so many reasons to cherish our pets and their positive impact, especially during these times of isolation," said
Miss Foozie
. "This is just one opportunity to celebrate the difference they've made in our lives."
Always a fun-filled highlight during the street fest,
Miss Foozie
's 13th annual Pet Pride Parade, starts at 12:00 p.m. from the North Stage area at N. Halsted and Grace.
The event is free and open to the public.
The 20th annual Chicago Pride Fest, which is organized by the
Northalsted Business Alliance
, runs Friday, October 1 from 5 p.m. to 10 p.m., Saturday, October 2 and Sunday, October 3 from 11 a.m. to 10 p.m. on N. Halsted St. from Addison to Grace.
A $15 suggested donation is recommended. Donations support local nonprofits and fund community projects like the Chicago Pride Crosswalks.
Related:
Everything you need to know for Chicago Pride Fest 2021