Chicago's own DJ Cindel is bringing the beats to Hydrate on Saturday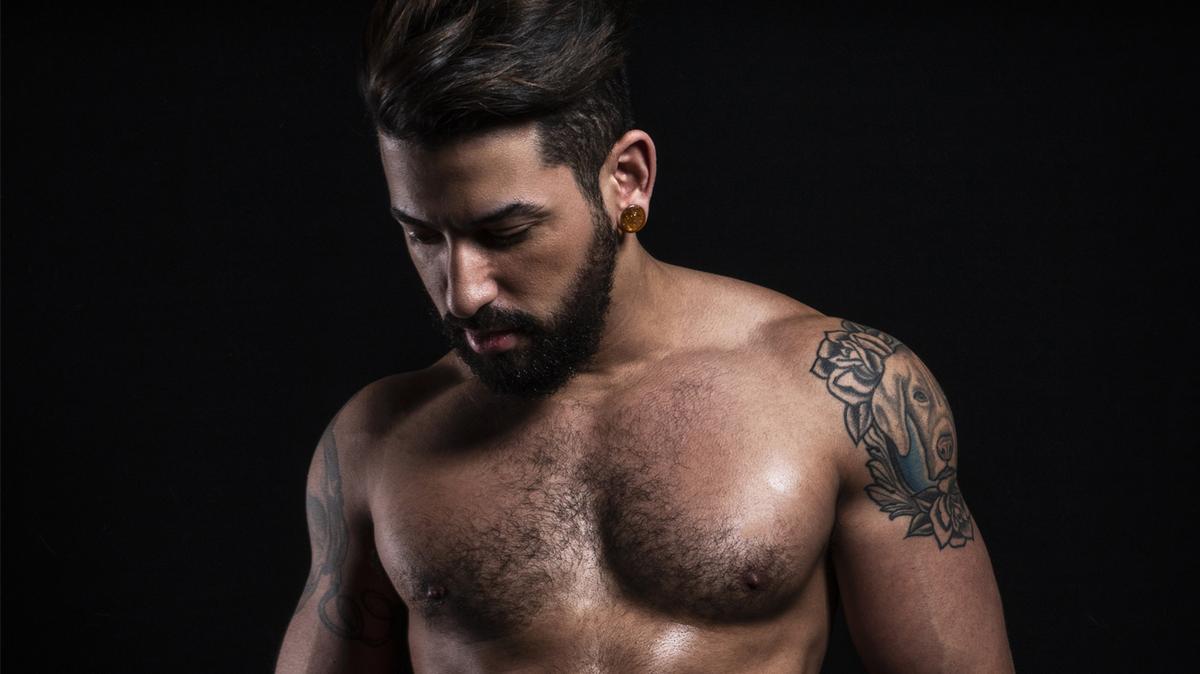 dj cindel 'the king of drums'
DJ Cindel 'The King of Drums' returns to Chicago following his fourth Market Days appearance
Cindel Coss, known simply as DJ Cindel, returns to Chicago this weekend to perform Saturday night at
Hydrate Nightclub
. 
The 35-year-old Cindel spent 18 years living in Chicago. He moved to Atlanta this past March, where he is an assistant community director for RangeWater Real Estate.
"I am beyond happy to return," to Chicago, Cindel told GoPride.com prior to his Market Days appearance earlier this month. "It has been five months since I left, and I couldn't be happier to be back among friends and family. There is definitely no place like home."
It was his fourth time DJing at the annual street festival. 
Cindel's move to Atlanta was predicated around the pandemic. "The entertainment industry and hospitality industry got hit the hardest and I was severely affected financially," he said. "I needed a Plan B and realized maybe some change would do me good as well.  I decided to go back to the corporate world to have some sort of financial security while still allowing myself to be an artist and not lose sight of that.  I plan on returning to Chicago in the future.
"Chicago will forever be home to me.  The experiences I gained, the people I've met, the wonderful friendships I've acquired … I cherish every moment of it.  Chicago is my favorite city in the U.S. and any chance I get to come back I treasure it."
Cindel, who was born and raised in San Lorenzo, Puerto Rico, maintains DJ residencies at Hydrate in Chicago, along with clubs in New York City, Toronto, Los Angeles and Atlanta. 
Now Spinning ... DJ CindelFirst DJ gig: 
"My very first time in a DJ booth was in 2006 at now-closed 
Spin Nightclub
 (in Chicago). I was given the opportunity since I worked as a barback at the time and had expressed interest. I eventually went on to have my own night there every month called Dance Factory."
Looking back: 
"I have grown so much, personally and professionally. My sound has not only continued to evolve but also gotten better and more solid. It represents entirely who I am as a DJ."
Advice for an aspiring DJ: 
"Take your time, learn your craft, respect and honor those who paved the way and reach of the stars."
Funniest thing you've ever seen on the dance floor: 
"In my 13 years as a DJ I have probably seen it all, but the funniest thing was finishing my set one night and seeing someone still dancing as if the music was still playing. I guess he was truly feeling it."
Eating: 
"I am so focused on what I am doing that I don't even get hungry. However, I (will) never say 'No' to tacos."
Little-known fact: 
"I used to sing when I was younger in my dad's band."
Even my close friends might be surprised to know: 
"I've never seen any Star Wars movies, purposely."