DJ Keller Shaw makes Chicago debut at Progress, Sunday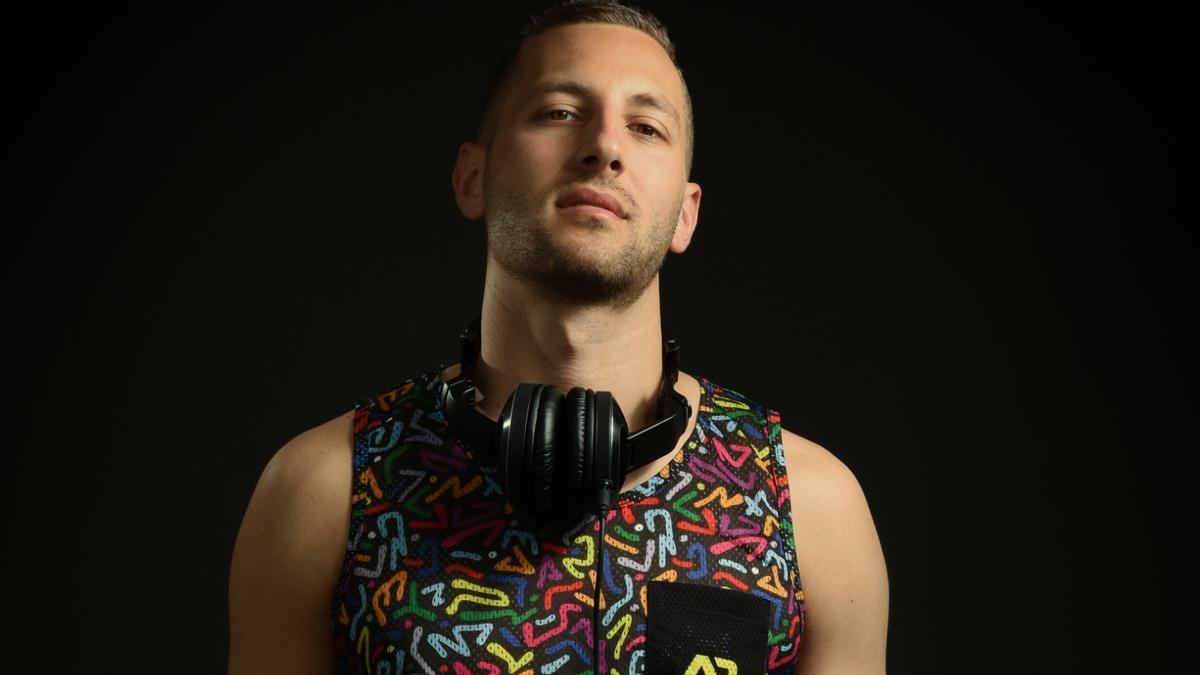 DJ Keller Shaw spins Tea Time, a 5-hour dance party starting at 5 p.m.
Keller Shaw – a DJ for the past 10 years, including a residency at the popular gay get-away destination, The Dunes, in Saugatuck, Mich. – is set to make his Chicago club debut, on Sunday, August 29, at
Progress Bar
(3359 N. Halsted Avenue).
Shaw, 33, a Grand Rapids resident, will be spinning at Tea Time, a 5-hour dance party starting at 5 p.m., from I Am Living Productions.
"Chicago has always been a place I have wanted to play; I am so happy to have this opportunity," said Shaw, whose DJ resume includes spinning at multiple clubs in Grand Rapids, such as Grand Woods Lounge, The BOB, Steel Cat, Social House, and Tavern on the Square.  Plus, he is a yearly headliner for Grand Rapids Pride, Holland Pride, JW Marriott's New Year's Eve Festival, and a resident DJ for Michigan Drag Brunch and Michigan After Glow parties, and more.
"I (have) had two styles of sound for a while," Shaw said.  "Being that I would play in the Grand Rapids straight bar scene, I would play to the crowd and play a lot of what was being heard on the radio.  Shortly after I started working at
The Dunes Resort
as a bartender, I noticed a type of music that I hadn't heard before.  That's when I first heard the house and circuit style music."
He was instantly hooked.
And, as The Dunes gave him more opportunities to play, he started to play more toward that house music sound.  Over the years I found that I started playing lyrical mixes of older tracks with a new house sound to it.  I had the younger crowds going crazy for the house beats, while I had an older crowd singing every word. I am going for a sound that leaves people a feeling of happiness, while also hitting you with that house music energy and piercing lyrics that leaves you with chills."
Shaw's DJ motivation comes from those who attend his gigs, plus those who message him or comment on social media.
"I love watching people from the DJ booth light up as I take them through a night where they let the outside world go and live in the moment," he said.  "The thought in my head as I cue up that one track, knowing the place is going to explode with energy as soon as I hit play. The feeling of giving others joy through my music really inspires me."
Shaw said he is excited, not nervous, to debut in Chicago, especially since spinning at The Dunes is, well, almost always spinning for some Chicagoans.
"I feel like I (already) have played to a large population of the Chicago gay community," he said. "I have built so many friendships within the Chicago gay community; it almost feels like I owe it to you all to come to your city for once and save you the drive (to The Dunes).
"Boystown is where I go when (I am) in Chicago and I am happy to have the opportunity to be able to share my music with such a wonderful community.  I have always loved visiting Chicago.  The feeling of the big city, the different restaurants where you feel you could never visit them all, the nightlife scene that feels so full of energy."
Shaw added, "Boystown is always a must on the list of Chicago things to do for nightlife entertainment, (plus) eating dinner at
Shaw's Crab House
with friends," which, he added, started off as a joke because of his last name.  He also enjoys wandering around the city with the idea of enjoying whatever the adventure turns into with no plan.
Shaw's road to the DJ booth started while in college, but not immediately as a DJ.
His roommate at the time owned an event company and always asked Shaw to join him at events.  "I think back now and realize that he invited me mainly to help him carry equipment, assist with setup, and tear down," Shaw said, laughing.  "After I tagged along on a few weekends I wanted to do more than (just) be the assistant.  At first, I was fascinated with all the equipment and how you would setup the production for the event."
His first DJ gig was in a bar on the main street of clubs downtown Grand Rapids, called The Ritz Koney, which he joked smelled of friend food and featured drunk college students, with the sound of someone singing karaoke who, well, probably shouldn't have been singing at all.
Shaw would spin between karaoke singers.
"At the time, I thought I was living the dream as my college friends would come visit and dance while eating hot dogs that they would regret the next morning," he said.
Shaw said his all-time favorite DJing gig was this past July, spinning at a Sunday tea dance, opening for GSP over the July 4
th
weekend at The Dunes Resort.
"Because of (the pandemic) not allowing us to have the party in 2020, I had been working on and saving music for that one spin for almost two years," he said. "It was like the crowd could feel my passion and excitement as I released track after track that had been burning holes in my pockets.  I had worked so hard to get to that moment and to be able to share it with a huge group of friends that I would call family.   That day really will leave a lifelong impression in my heart.  Not to mention that it was what The Dunes does best, an outdoor tea dance in the small lakeside town of Saugatuck, Michigan, with hundreds of people from all walks of life, who all become friends over a weekend of laughs, smiles, and happy tears."
Now Spinning … DJ Keller ShawI Am Living Productions:
"I am very excited to be a part of a party where the promoters are promoting an open friendly environment, where everyone is welcome.  In the short period of working with them (for) this event, it has been made obvious that they are all about creating a space that puts an emphasis on enjoyment and support for the community.  I am happy that people like I Am Living are there to provide a party where we can feel joy, happiness, and of course, dance."
Favorite DJs:
  Rosabel, Roland Belmares, Alex Acosta, Block & Crown, Morabito, Tracy Young, And Purple Disco Machine.
Three DJs To Watch:
Carlos Micett, Mauro Mozart, and Block & Crown
What Makes a Good DJ:
"Reading the crowd, always taking that extra moment with a fan for a picture or to personally introduce yourself, making that connection, and making sure that you are having just as much fun as everyone else."
Drinking In The DJ Booth:
"I like tequila…. but if my manager is reading this, bottled water."
Favorite Actor:
  Morgan Freeman
Favorite Sport:
  Hockey – "I played hockey as a young kid, all the way up to playing college hockey."
Hobbies:
"Music, lake life, and the gym has become my quiet place to listen to new music and release some stress."
Little-known Fact:
"I have a beautiful son named Keegan who is turning 3 in September.  He is my whole world."
If I Wasn't a DJ:
"I would work at a hospital on the intervention radiology team.  Little-known fact, I'm a DJ and a healthcare worker."
Boxers or Briefs:
"For sure, boxer briefs.  With the length of shorts these days, can't risk it."