Flash your Vax Verify to enter! Illinois launches digital proof of vaccination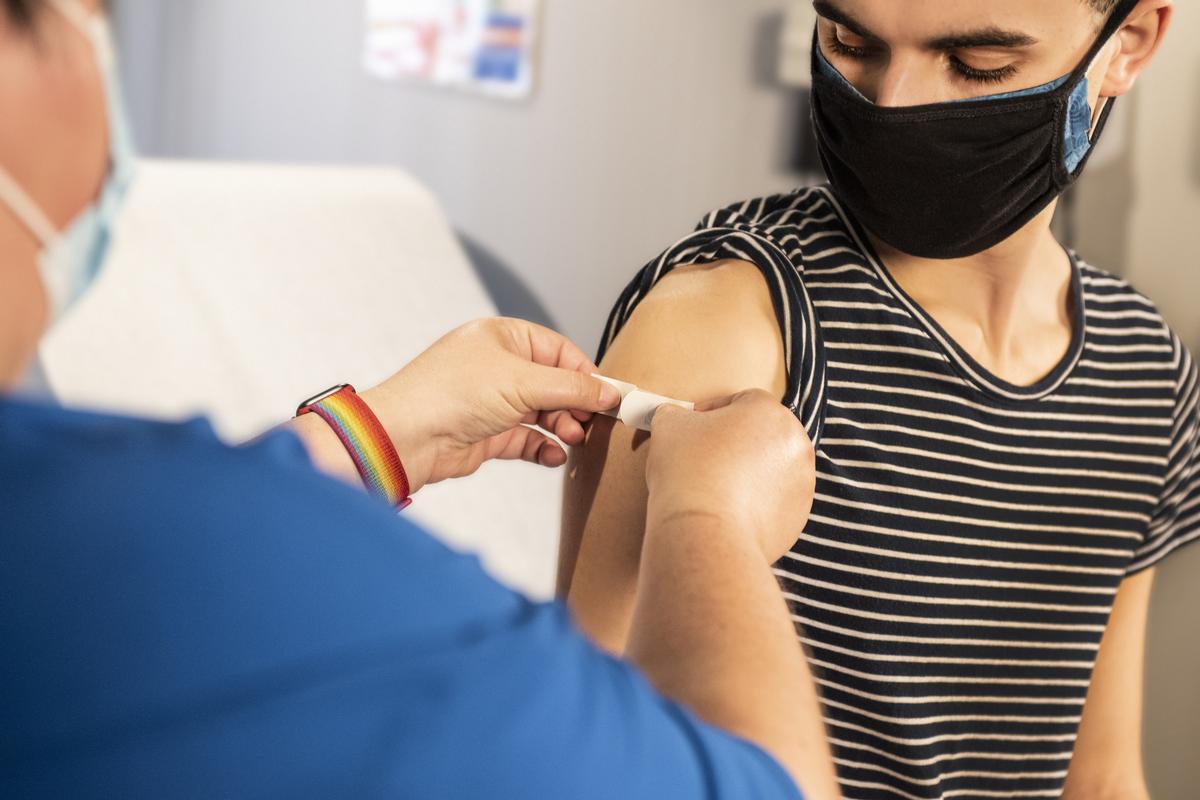 Vax Verify can be accessed at idphportal.illinois.gov
Illinois Department of Public Health (IDPH) has launched a new portal called Vax Verify. The digital platform will allow Illinois residents 18 years and older to display their COVID-19 vaccination record on a mobile device.
Vax Verify can be accessed at
idphportal.illinois.gov
. It can be saved to an iPhone or Android device's interface to act like an app.
"As more businesses, events, organizations, and others require proof of vaccination, Illinois residents will be able to confirm using Vax Verify that they have been vaccinated for COVID-19," IDPH Director Dr. Ngozi Ezike said in a statement to GoPride.com.
"With the current surge in cases, more people are making the decision to get a COVID-19 vaccine and this new tool will aid residents in confirming their vaccination where needed."
More businesses are requiring vax proof
Northalsted nightclubs like
Sidetrack
, Scarlet, Hydrate, among others, began requiring proof of vaccination and/or proof of recent negative COVID-19 test to get in.
"Our staff expressed a general concern to our [general manager]. We polled our customers and 100 percent of them had their proof of vaccination on them," Scarlet owner Paul Cannella explained to GoPride.com about their vaccine requirement for customers.
More and more businesses other than nightclubs are expected to join in requiring vaccination proof. United, Google, Netflix, Morgan Stanley, Saks Fifth Avenue, and Lyft, are among those with offices in Chicago expecting proof from workers.
Just announced, Advocate Aurora and Lurie Children's Hospital are requiring vaccinations for their employees.
How to get registered
"The verification system follows best practices to protect confidential health information," IDPH said. "In order to download proof of vaccination, residents will go through a brief, one-time identity verification process to gain access to their immunization history."
The health department said that it will use Experian as the identity verification vendor.
That means people who have frozen their credit will need to unfreeze their credit with Experian and wait 24 hours before completing the registration process. They can refreeze their credit afterwards.
Easy access
"After the verification process, individuals can see their own record in the Illinois Comprehensive Automated Immunization Registry Exchange (I-CARE)," IDPH explained.
Immunization records are kept confidential and only the individual can access their vaccination history.