Chick-fil-a soccer promo booted after backlash; Sen. Graham defends company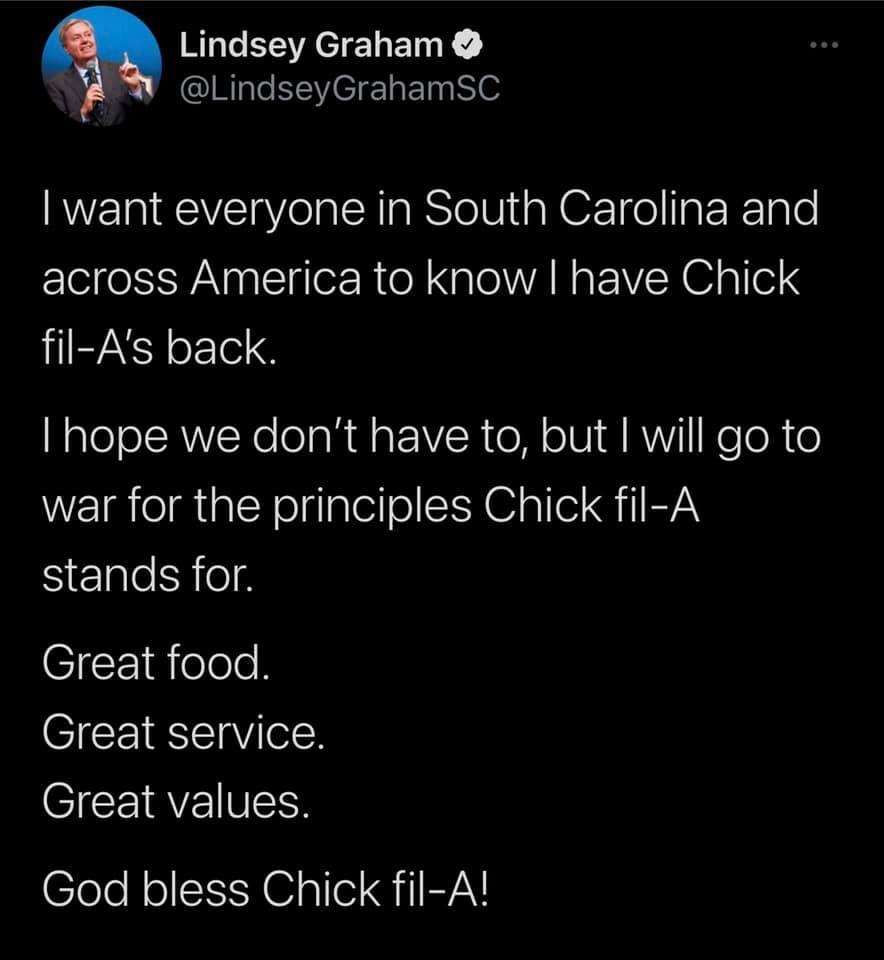 lindsey graham poopoos chick-fil-a boycott
Advocates decried United Soccer League team's promotion
Pittsburgh Riverhounds SC, a United Soccer League professional soccer team, abruptly nixed a promotion with Chick-fil-a after receiving considerable backlash from LGBTQ advocates.
The fast food chain was recently discovered to have been
silently funding anti-LGBTQ causes with dark money
, even after promising they would not.
"After considering feedback, Pittsburgh Riverhounds SC will discontinue its planned promotion and sale of Chick-fil-a sandwiches at home games this season," the team announced in a statement.
"The Hounds and Highmark Stadium strongly believe in making all opf our fans feel welcome," the team continued. "As an organization, we will continue to look for ways to partner with local and national brands to improve the game day experience for everyone."
Advocates voiced anger on social media for the partnership after spending Pride month promoting diversity, inclusiveness, and equity in professional sports.
Steel Army took to Twitter this past weekend, "We, having spent the past month soliciting donations on behalf of a local LGBTQ organizationl, strongly oppose the Riverhounds entering into a partnership with a local franchisee of a fast food restaurant chain that has a well documented history of corporate donations to organizations that promote anti-LGBTQ ideology."
Days before the Riverhounds' first game featuring the promotion, U.S. Sen. Lindsey Graham (D-SC) tweeted a defense of Chick-fil-a against LGTQ advocates boycotting the company.
"I want everyone ... across America to know I have Chick-fil-a's back. I hope we don't have to, but I will go to war for the principles Chick-fil-a stands for: great food, great service, great values," the former presidential candidate said. "God bless Chick-fil-a!"