2020: 'The Year Of Frontal Male Nudity' In Film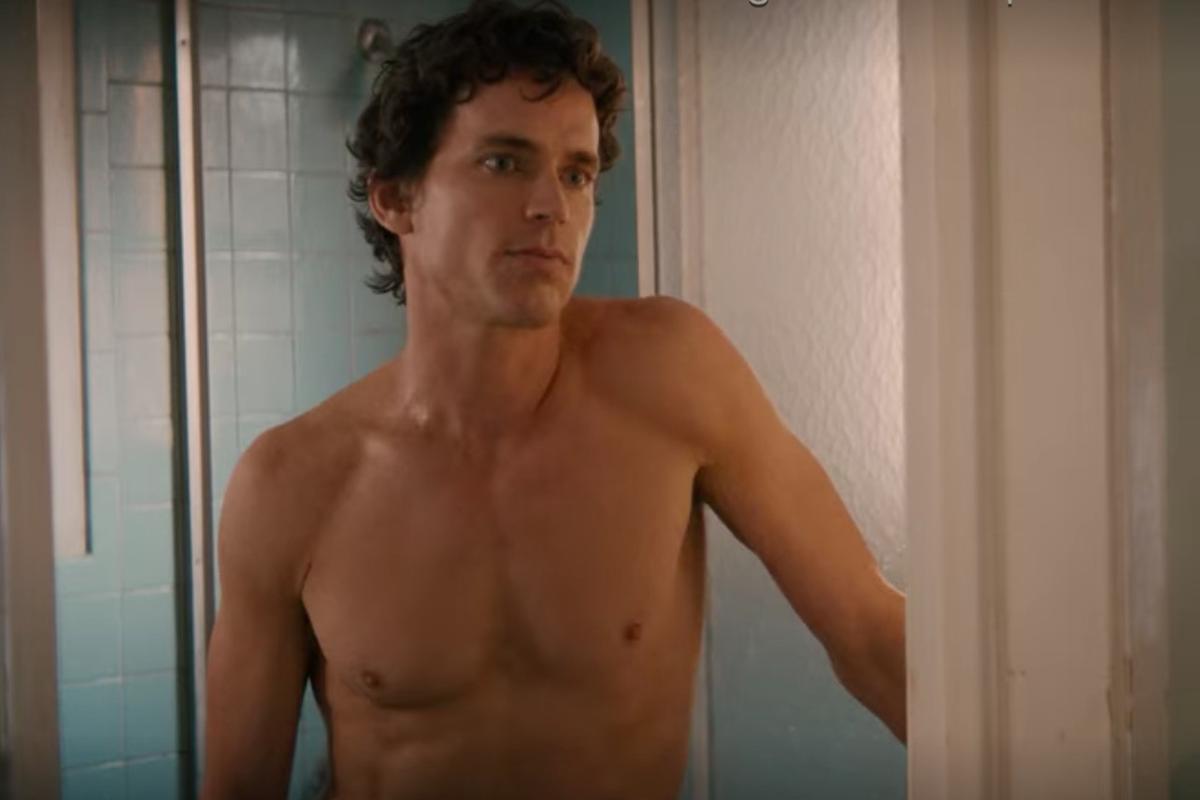 matt bomer, boys in the band
Despite the COVID-19 pandemic, there was more nudity in film in 2020 than ever before, with a greater number of male actors showing their, ugh, front and back sides.
Or maybe it was because of the pandemic.
See, 2020 was not all bad news.
"2020 was truly the year of frontal male nudity," said Phil Henricks of Mr. Man, the website (
www.mrman.com
) that continues to document actors' nude scenes on the big screen. Mr. Man has released its eighth-annual list of the year's Top Ten Nude Scenes.
Six of the 10 best scenes in 2020 include frontal male scenes, compared to only three from the top 10 in 2019.
"2020 also was the year of iconic, viral nudity. Michele Morrone's nude scenes helped
365 Days
become a surprise hit for Netflix. Former child actor Nicholas Hoult delivered a lengthy show-stopping nude scene in the buzzy
The Great
," Henricks said. "Everyone and their DILF was talking about Paul Mescal's uninhibited sex scenes in
Normal People
. And, of course, one of the most-searched gay celebs on Mr. Man, Matt Bomer, made his epic frontal debut in the star-studded
The Boys in the Band
."
Henricks said compiling the 2020 list was "easier than you'd think … thankfully we've developed a system that ensures no nudes are left behind," he said. "Throughout the year our content department flags nude scenes of note, so we have a handy catalog of scenes to review at the end of the year.
"When choosing the Top Ten Nude Scenes, we look for popularity, context, length (of the nude scene), and believe it or not, lighting. Give us a well-lit popular star taking a lengthy group shower, and he's bound to make our list."
Irish actor Paul Mescal, 24, known for his starring role in the 2020 miniseries
Normal People
, earned a Primetime Emmy Award nomination, and he also claimed Mr. Man's heralded No. 1 spot on the 2020 list.
"We love when male nudity advances a story as well as the success of a movie or TV show," Henricks said. "Look at last year's winners, Euphoria. The famous locker room scene was integral to Jacob Elordi's character development and helped cement Euphoria as one of the most risqué high school dramas in history.
"
Normal People
was a breakout hit for Hulu and made its way into the living rooms of a wide range of households. Paul Mescal is an unbelievably sexy Irish actor, catapulted to international stardom with only one year of acting experience prior to
Normal People
. Paul's uninhibited and beautifully shot nude scenes were integral to
Normal People
's success and helped launch his career. He's an uncut above the rest."
The 2020 list was chosen from 27 nude scenes and notably absent from the top 10 included Robert Pattinson's masturbation scene in
The Lighthouse
, K.J. Apa's butt reflection on Ellen, and Mark Ruffalo's frontal in
I Know this Much is True
.
The 2020 list includes Israeli actor Tom Mercier, of
Synonyms
and
We Are Who We Are
fame. "In both he delivers jaw-dropping frontal scenes. And both are in the shower no less," Henricks said.
Juan Carlos Maldonado is only the second Top Ten winner to actually ejaculate on camera, following 2015's winner Karl Glusman.
All 10 scenes from the 2020 Top 10 list are viewable in their entirety with free signup at https://www.mrman.com/top10-of-the-year/2020.
Here's a look at Mr. Man's Top 10 Nude Scenes of 2020, chosen by Mr. Man's editorial, production and marketing teams.  The winning male actors, in numerical order, are:
10. Matt Bomer,
Boys in the Band
9. Andy Samberg,
Palm Springs
8. Paapa Essiedu and Samson Ajewole,
I May Destroy You
7. Michele Morrone,
365 Days
6. Juan Carlos Maldonado,
The Prince
5. Dan J. Johnson,
P-Valley
4. Tom Mercier,
We Are Who We Are
3. Daniel Kaluuya,
Queen & Slim
2. Nicholas Hoult,
The Great
1. Paul Mescal,
Normal People