Equality Illinois Annual Gala Goes Virtual, Silent Auction Now Open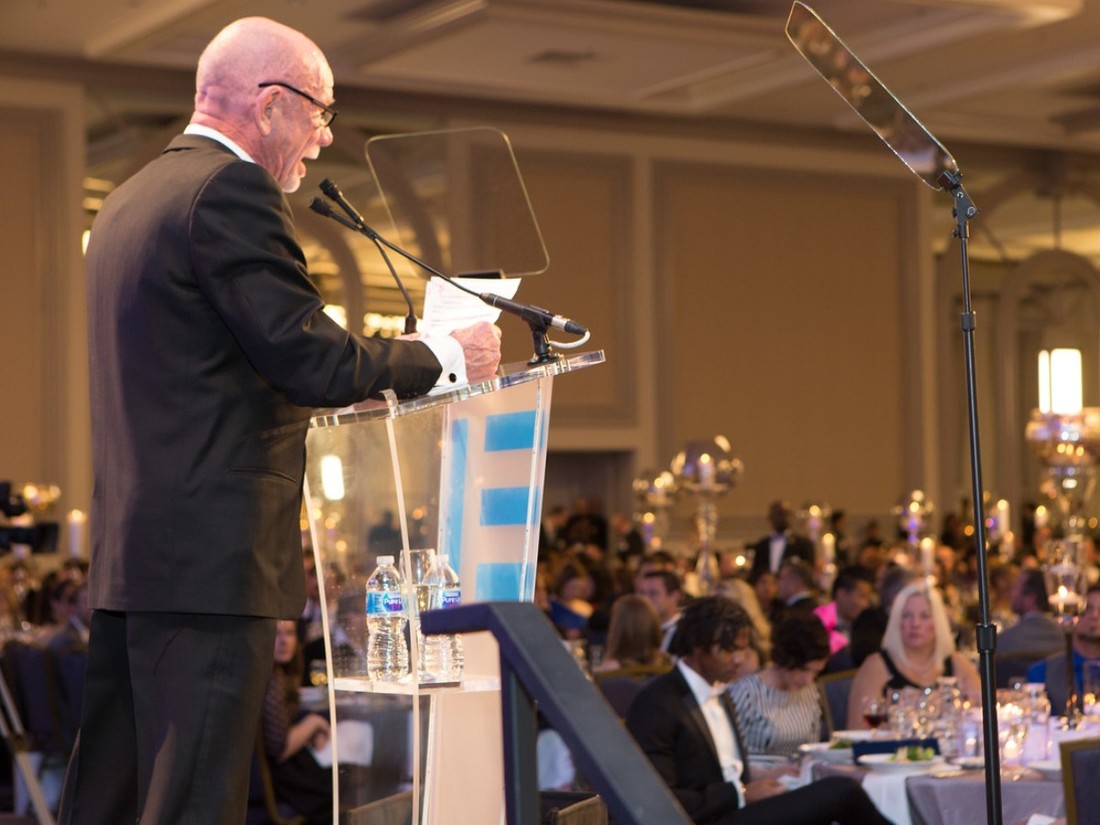 art johnston addresses equality illinois 2018 gala
photo credit // equality illinois/c. grost photography
Equality Illinois gala's silent auction runs through Feb. 6 at 8 p.m. (CT)
Equality Illinois
announced that its 30th-Anniversary Gala will be a virtual celebration in 2021.
One of the preeminent LGBTQ equality events each year, The Equality Illinois Annual Gala will celebrate its 30th year on Saturday, Feb. 6 beginning at 7 p.m. (CT)
The LGBTQ civil rights organization announced the virtual gala will feature a performance by a surprise Grammy-winning artist. To find out who the Grammy-Winning artist is you must purchase a ticket and log in on Feb. 6.
The gala's silent auction is now open and will remain open until the end of the gala on Feb. 6, at 8 p.m. (CT) Winning bidders' credit cards will be automatically charged and they will be contacted by Monday, Feb. 8, with information on how to obtain their silent-auction packages.
Some of the auction items include collages of the late U.S. Supreme Court Justice Ruth Bader Ginsburg, former President Barack Obama and basketball legend Michael Jordan (separate); villas in Santorini and Tuscany (separate); and a Grammy Awards VIP experience.
For more information on the silent auction or to purchase tickets, go to
www.equalityillinois.us/2021-gala
.