Colorful bike racks added in Boystown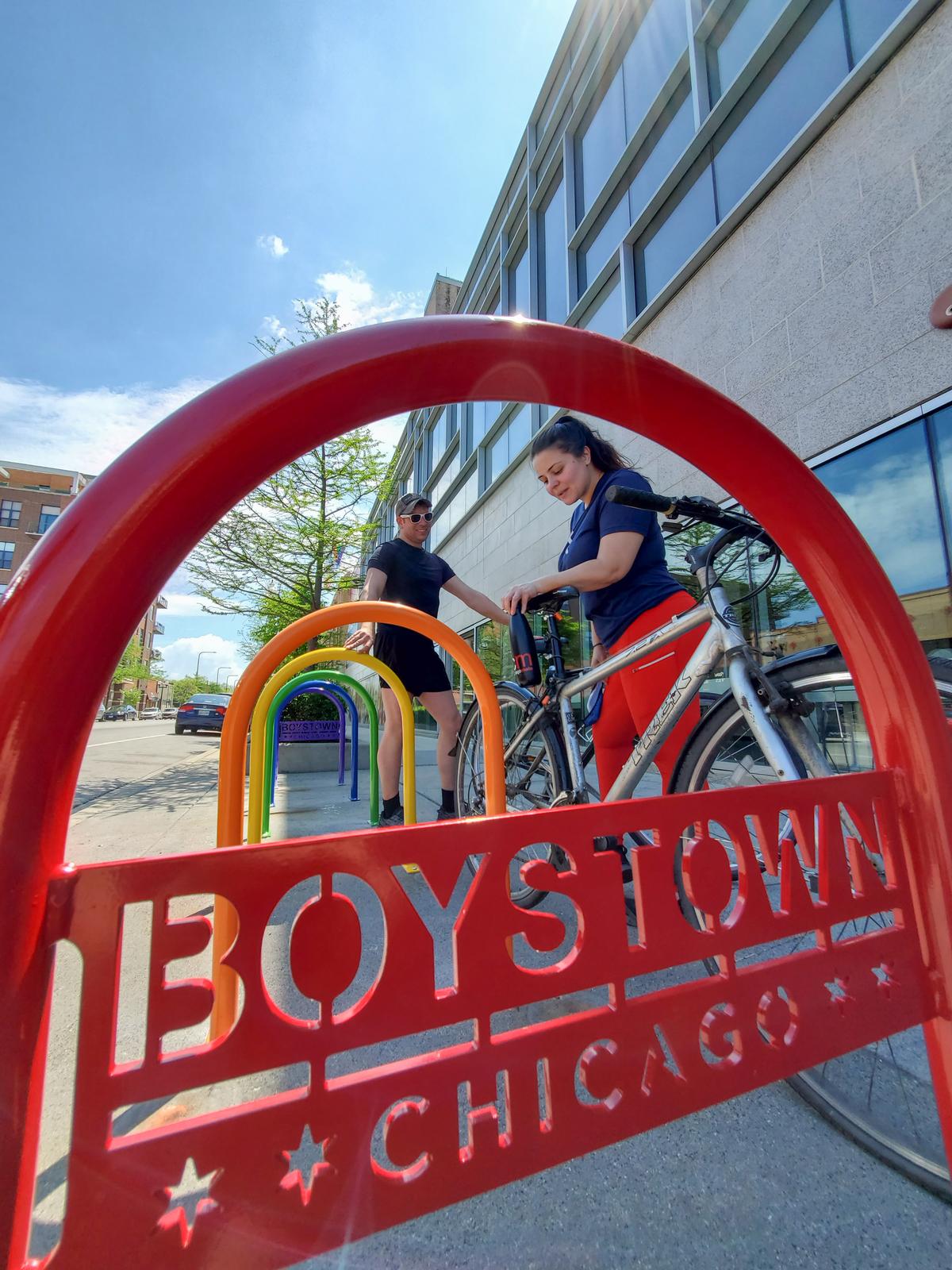 colorful new bike racks in boystown
photo credit // northalsted business alliance
New installation completed just in time for Pride Month
Colorful new bike racks were installed along Halsted Street Wednesday, nearly doubling the amount of bike parking in the Boystown neighborhood.
A majority of the bike racks are light-blue and feature a Boystown logo at the center, but groups of bike racks at high-traffic areas alternate colors to create a Pride rainbow.
The project was funded by the
Northalsted Business Alliance
and Special Service Area 18.
The installation is complete just in time for Pride Month.