Pritzker: 'Everyone needs to think seriously about canceling large summer events'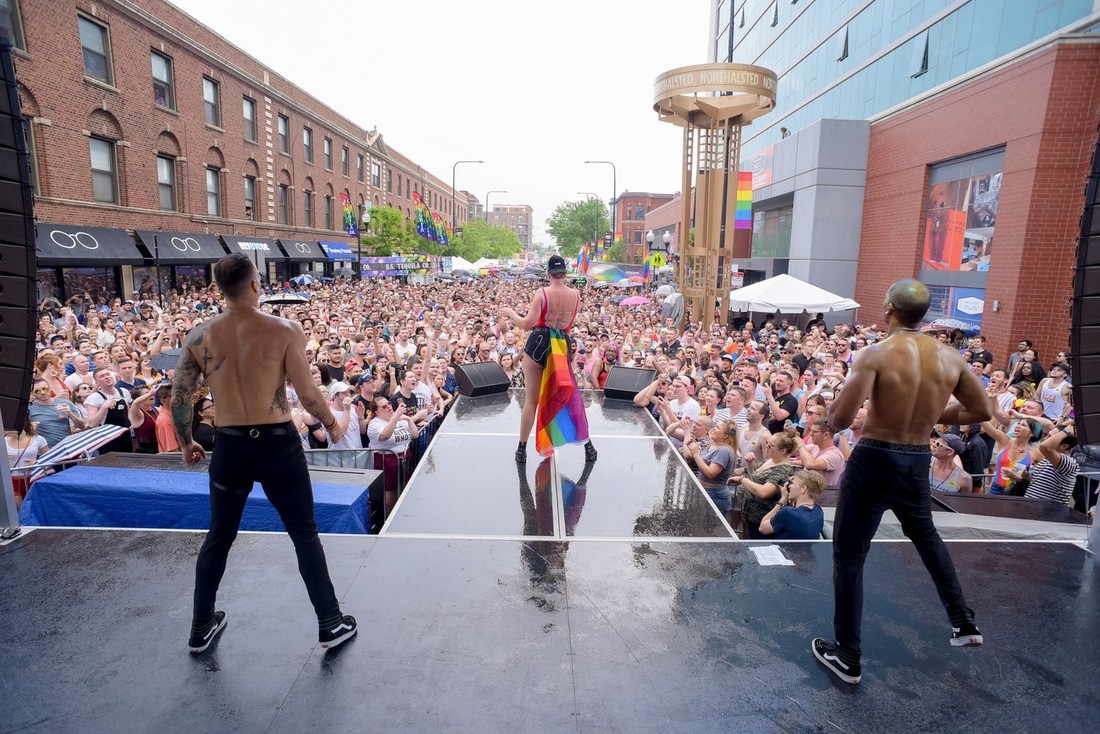 photo credit // steven koch
Chicago Pride Fest and Parade remain on the June calendar, for now
For the first time since issuing Illinois' stay-at-home order, Gov. J.B. Pritzker Thursday spoke directly about large summer events.
During an afternoon news conference, Pritzker was asked what advice he would give to organizers who are preparing a festival or similar events.
"I think everyone needs to think seriously about canceling large summer events," Pritzker responded.
"From my perspective today, I do not see how we're going to have large gatherings of people. Again, until we have a vaccine, which is months and months away, I would not risk having large groups of people getting together anywhere.
"And, I think that's hard for everybody to hear, but that's just a fact. Even with testing and tracing and treating, as is necessary for us to begin to make changes, it isn't enough for me to say that it's ok to have a big festival with a whole bunch of people gathering together," he said.
The coronavirus pandemic has prompted the cancelation or postponement of hundreds of Pride celebrations around the world, including Pride in the Park, planned for June 27 and 28 in
Grant Park
.
Chicago Pride Parade coordinator Tim Frye told GoPride.com that his group is still working toward the parade target date of June 28. Frye acknowledged this is "unknown territory" and said he is ready to make adjustments, whether a postponement or full cancelation. He awaits additional direction from city officials.
The annual parade is a city-wide event that attracts nearly 1 million people to the Lakeview and Uptown neighborhoods. If the parade is canceled it will be the first time in its 51-year history.
A spokeswoman for the
Northalsted Business Alliance
(NBA) said that a decision about Chicago Pride Fest, slated for June 20 – 21, will be coming this week. NBA also organizes Market Days, which is scheduled for Aug. 8 - 9.
A virtual global Pride celebration is scheduled to take place on June 27.
Related:
Chicago LGBTQ COVID-19 Resources