Hydrate brings virtual dance party on Saturday night: Quarankiki, with 4 renowned DJs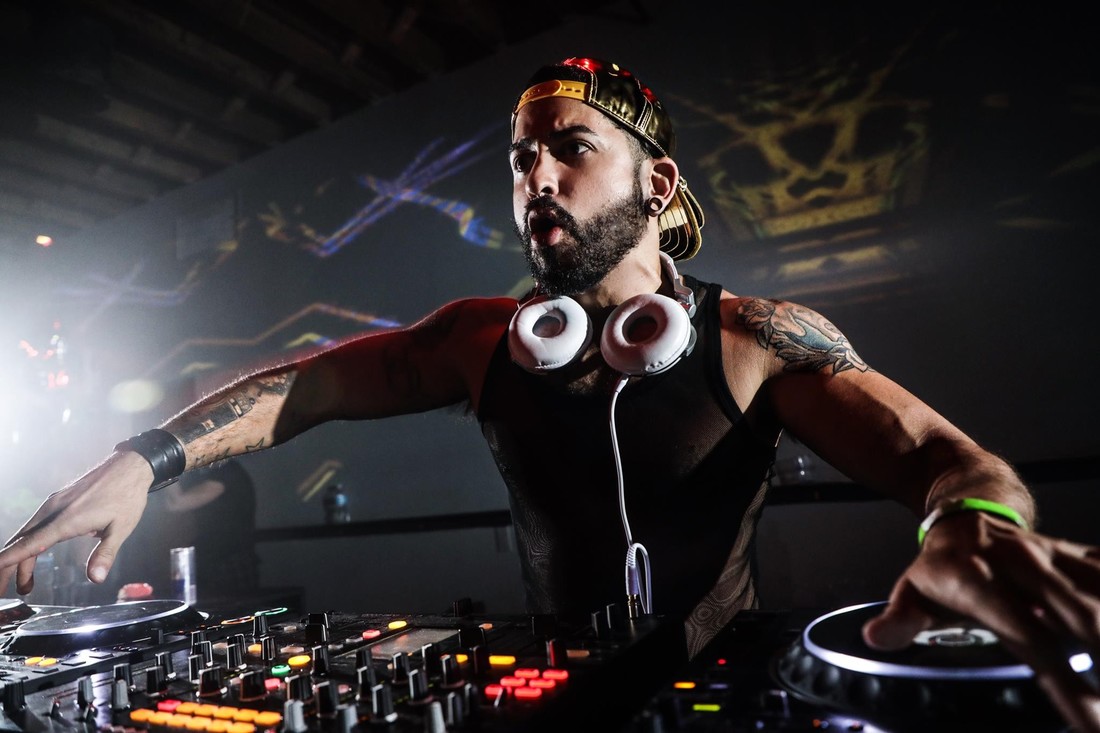 Quarankiki with DJs Cindel, Nina Flowers, Dan Slater and Joe Gauthreaux streaming live Saturday night
Everyone will be dancing at home Saturday night, March 21, on day one of Illinois' stay-at-home order, but the folks at
Hydrate Nightclub
have the answer: Quarankiki, set to start at 9:30 p.m. and streaming live
online here
.
DJ Cindel is spinning, and fellow DJs Nina Flowers, Dan Slater and Joe Gauthreaux also will be participating, all donating their time.
Quarankiki is a benefit for Hydrate employees impacted by the bar's temporary closing due to coronavirus (COVID-19).
"We all will be chatting and answering some questions from our followers, and then the party begins, benefiting the staff of Hydrate Chicago with the help of The Heretic in Atlanta where Gauthreaux will be in the booth playing a special set along with Hydrate go-go dancers," Cindel said. "We have set up a virtual 'Tip-Jar,' where viewers can make donations. Every penny collected will go to assisting all of the employees who, in one way or another, have been affected by the temporary closure of Hydrate Nightclub, to assist them financially during these difficult times."
Cindel said the event's goal is simple: "To interact with our followers and spread some love and joy."
He added, "These are trying times and we are all in it together. When all fails, music always finds a way to keeps us together. We are talking about the financial struggles of many in (the) entertainment industry. So many are and will continue to be affected by the sudden loss of their jobs. To be a part of creating something like this, with the idea of helping those in need, it is truly humbling."
Cindel said that when the idea was presented to the three other DJs – all of whom live out-of-state, yet have performed over the past year at Hydrate – all agreed instantly to participate. "We all are excited to share some opinions, thoughts and be there to spread some love," he said.
Cindel was at Hydrate on Friday – and he streamed a short set from the empty Boystown bar. "While being home in quarantine, I thought of going live to play some music and do what I love," he said. "Hydrate is my home club, (so I) set up my live camera in my favorite DJ booth and kept the party going ... virtually. I was glad I was able to stream some music live for those at home wanting to still dance."
Cindel has already had eight gigs canceled due to COVID-19, some in the U.S. and some in Europe. "These are the precautions as responsible human beings we (must) take to make sure the virus is eradicated. The sooner we get through this, the faster we can all enjoy our dance floors again," he said.
"I'd like to thank Mark Liberson, Grayden Dixon, Wady Guzman, Brad Gebbia, Geo Alatriste for being there for us and not abandoning us during hard times. This event is being produced with the staff in mind; (nothing) would be possible without their help and support.
"Quarankiki promises to be a fierce night of music, so fire up your smoke machine, lower the blinds, turn up your speakers and let's have a Kiki."