Bartenders battle Saturday at Sidetrack for Chicago title in Stoli Key West Cocktail Classic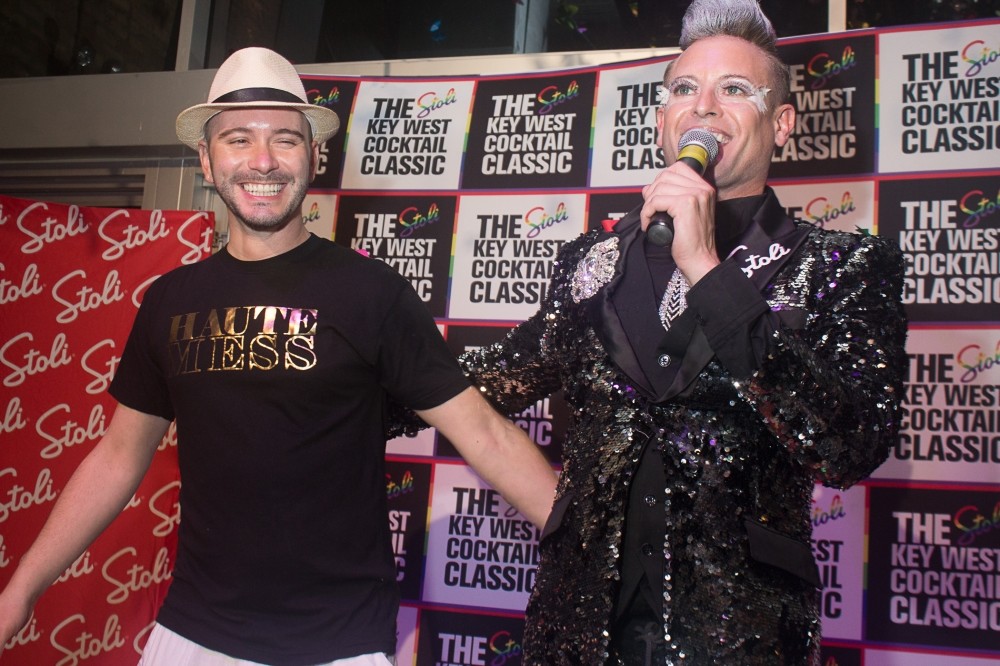 2017 stoli key west cocktail classic tour
Chicago, IL - The 6th annual Stoli Key West Cocktail Classic Tour struts into Chicago on Saturday afternoon, May 11 – with four local contestants battling it out and celebrity performances by queens from RuPaul's Drag Race.
The 2019 event is centered on the theme, Visibility: Making it Loud and Clear, to honor the 50th anniversary of the Stonewall uprising in New York, a pivotal series of protests in the gay right's movement.
LGBT and LGBT-allied bartenders will compete in about 20 North American cities to win a seven-day trip to Key West, Florida, and then have a chance to win $10,000 for their chosen charity at the Key West Cocktail Classic Pride Week Finale.
The Cocktail Classic celebrates the role that gay bars have played as original community centers and the LGBT and ally bar stars who continue to raise the bar for equality today.
The Chicago finals on Saturday will be held from 3-6 p.m., at
Sidetrack
.
The competitors are: Zack Hudson (representing
Cell Block
), Nicholas Smith (Sidetrack), Robb Godek (
The Call
) and Alejandro Zamudio (Kit Kat).
"Chicago is one of our most memorable Stoli Key West Cocktail Classic cities every year, not only because it is a legacy location with Sidetrack a part of the program since day one, but also because Chicago is home to the most ridiculous personalities, such as Dixie Lynn Cartwright, CircuitMOM
Matthew Harvat
, and a bevy of Drag Race beauties all joining the fun," said Patrik Gallineaux, National LGBT Ambassador for Stoli USA. "I risk feeling outright droll by comparison ...am hoping I packed extra glitter."
After all, the event will feature performances by Monica Beverly Hillz, Naysha Lopez, Dida Ritz and Jade Sotomayor.
The charismatic Gallineaux will host the competition alongside Dixie Lynn Cartwright.
The judges include Chicago's 2018 winner, Joe Lewis.
"Saturday afternoon in Chicago will be the 71st Stoli Key West Cocktail Classic event I have managed over the past five years," said Skye Paterson, production manager, Stoli Key West Cocktail Classic. "I always look forward to the Chicago stop on the tour each year because we always see some of the most fabulous and amazing bartenders and presentations. I have no doubt this year will be no different."
The winning bartender at the finals in Key West in early-June will serve as the Honorary Grand Marshall of Key West Pride 2019, and also receive a trophy, sash, and a trip to a North American city around another Stoli weekend event, and more.
To register to sample the cocktails that the Chicago bartenders will be making, go to:
For more information, go to:
www.facebook.com/StoliKeyWest
.