A GoPride Interview
Dan Darlington
Get ready for Market Days with the ultimate BRÜT Party
Tue. August 8, 2023 by Ricky Cornish
Summer in Chicago is probably one of the best places in the country.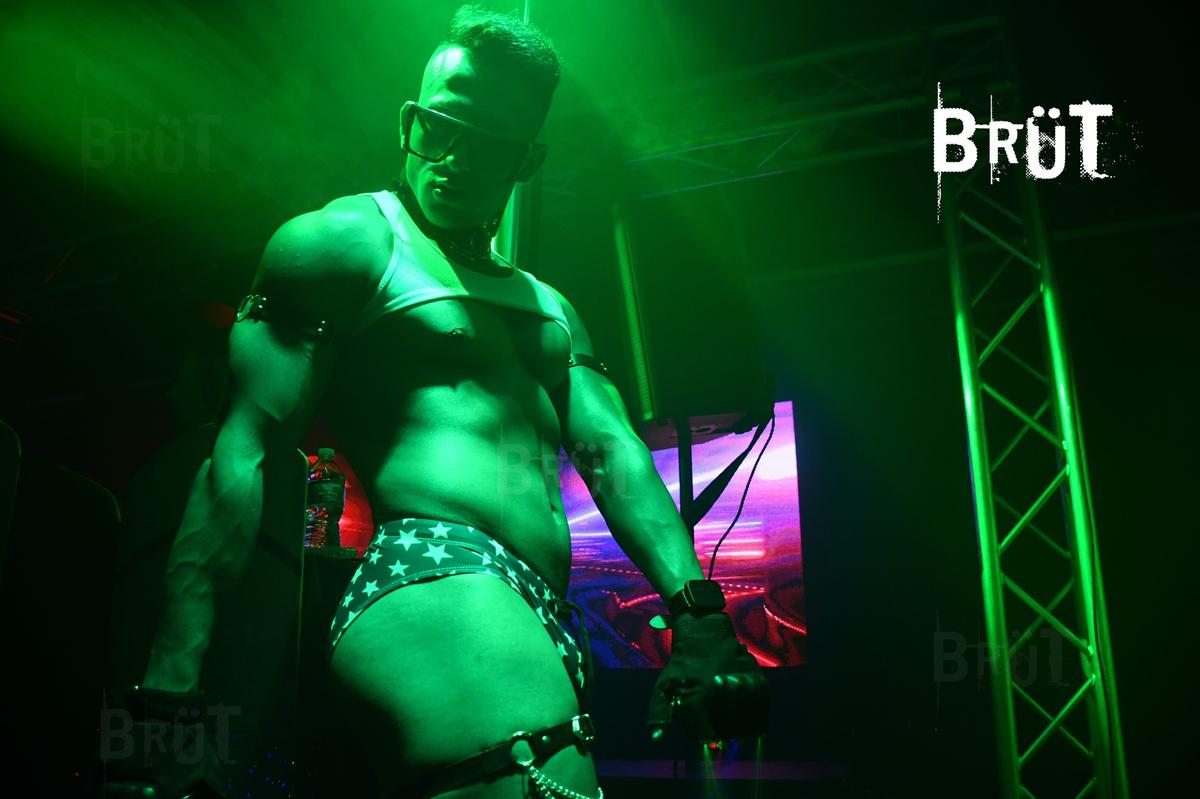 get ready for market days with the ultimate brüt party
photo credit // facebook.com/brutparty
Begin your Market Days weekend at BRÜT Party the night prior
Grab the poppers.
Market Days is ready to turn up the notch for its 41st year in the Windy City.
The two-day festival sees nearly 100,000 people travel from all over the world to dance, party, drink, and so much more at what's considered America's first recognized gay village.
Before the event officially kicks off on Saturday August 12th, attendees begin their exciting weekend at BRÜT Party the night prior. Partygoers can expect sensory overload and whole lot of dopamine being released at the electrifying event.
Owner of BRÜT, Dan Darlington, brings his iconic parties to plenty of venues throughout the year, but Market Days is the event he looks forward to the most. The producer and DJ caught up with Ricky Cornish and Out Traveler just before the thrilling summer festival begins next month.
OT: Market Days is coming up and we're all getting excited. What should fans expect at this year's BRÜT Party?
DD: Our BRÜT Parties are always great, but our Market Days Party is always the one that people remember! We go above and beyond, so they should expect the best music of the weekend, out-of-control light and laser displays, and our signature sexy BRÜT vibe.
OT: You have exciting parties all year round. What makes Market Days different?
DD: Summer in Chicago is probably one of the best places in the country. People get cooped up all winter and then finally summer rolls around and EVERYONE is outside doing some kind of fun daytime shenanigans. So, I think the people make our Market Days Party different. We kick off the weekend, so everyone is excited and supercharged.
OT: For someone who's never experienced Market Days, how would you say the BRÜT Party stands out compared to other events?
DD: Our music. Our positivity. Our power. Our sexuality. Our acceptance. Our unapologetic fervor.
OT: With everything happening politically, why is it important for the LGBTQ+ community to come together and enjoy events like this?
DD: We need to be reminded that there is strength in community. We pride ourselves on being a safe haven for all types at BRÜT, which is a community that transcends cliques and segregation. We must have each other's backs and that doesn't happen if you aren't surrounded with each other.
OT: You'll be one of the DJ's this year. What kind of music are people going to enjoy?
DD: Our music will be the best of the week. We play underground vocal tech house music with some dabbling of top 40 vocal samples in there. Our beats will make you want to move your hips.
OT: Events like Market Days are usually sex positive. How would you say this event embraces sexuality?
DD: BRÜT and sex positivity go hand in hand. We wouldn't have lasted 10 years without the successful marriage between music and sexuality. We believe that everyone knows how to be sexy. We just ask you to embrace it and wear that one thing that makes you feel undeniably attractive. Feeling comfortable and sexy makes you powerful and confident. That confidence is infectious and the whole room can feel it.
OT: What advice would you have for someone attending a BRÜT Party at Market Days for the first time?
DD: Get ready for THE experience. Be ready to dance and sweat. There are multiple rooms so make sure to check them all out. Come in the outfit you feel the sexiest in. Be confident in yourself and remember every headspace has a place at BRÜT. Leave the attitude at the door and come play.
OT: Where can people go to get tickets and more information?
DD: Patrons can go to BrutPary.com for all events and info. For Market Days tickets, click here.
This interview by Ricky Cornish appeared on OutTraveler.com and has been published here with permission.
Follow Ricky Cornish on Instagram.
Interviewed by Ricky Cornish