Chicago real estate brokers heat up 2019 with swimsuit calendar to benefit Chicago House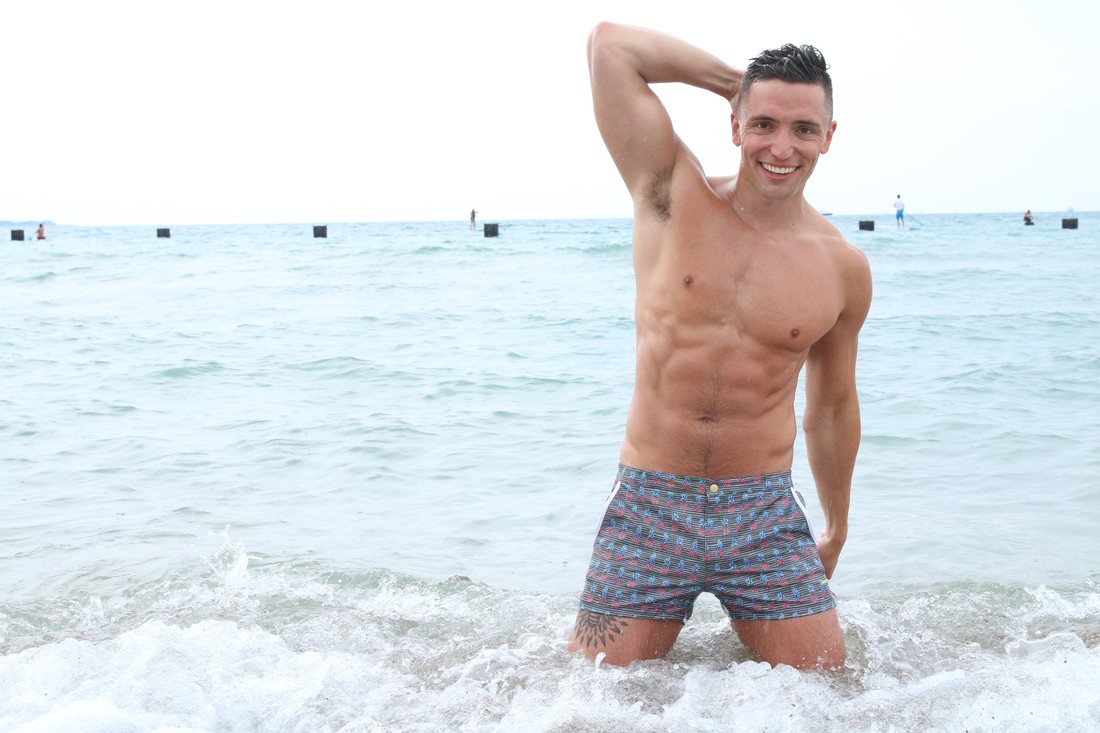 may: tony mattar, keller williams chicago lincoln park
photo credit // rhegan graham
Men Of Chicago Real Estate calendar spotlights local brokers photographed on the beach
Chicago, IL - A 2019 calendar is forthcoming with sculpted bodies captured in lakefront photos.
It isn't a bunch of Chippendale Dancers, or go-go boys from a local dance club. Rather, it's local realtors.
Yep, the Men of Chicago Real Estate calendar is a 12-month, 12-agent charity project, representing brokerages across the city, all photographed in swimsuits at North Avenue Beach.
Proceeds from the calendar are being donated to charity.
"There are so many great philanthropic efforts in the real estate community. I was thinking about how I could add to the legacy of giving back and figured, there are a lot of good-looking men in real estate, why not utilize that fact to raise money for a worthwhile cause," said Tony Mattar, 28, who lives in Chicago and is a broker at Keller Williams Chicago Lincoln Park.
All sales are pre-order and will ship on Dec. 1.
The project has been a nine-month endeavor – from recruiting the pin-ups, to selecting a photographer and more. "It's definitely been a passion project," Mattar said.
The men come from brokerages across the city, gay and straight, varying ages and ethnicities. "I wanted to make sure the group represented the diverse nature of our industry," Mattar said. "As a gay man, it was so encouraging to see men from outside of the LGBTQ community join this project and support a cause that specifically benefits community members affected by HIV/AIDS and LGBTQ marginalization."
The charity partner is
Chicago House and Social Service Agency
, which provides permanent housing and social service programs to community members affected by HIV/AIDS and LGBTQ marginalization.
The goal is to sell 10,000 calendars, which would raise about $250,000 for Chicago House.
Mattar said many of the 'models' came via word-of-mouth. "I wanted to make sure they were men who operate businesses with integrity and were passionate about giving back to the community," he said.
"The photo-shoots were so fun. It was great to take an afternoon off of work to splash around at the beach. Seeing guys from all different brokerages come together and collaborate was really special. Our photographer, Rhegan Graham, did an excellent job of putting everyone at ease and making them comfortable in front of the camera. We were honored that WGN News came to film our second day of shooting."
The 'models' took the shoot serious, that's for sure. Case in point, Joe Howard, of Keller Williams Chicago Lincoln Park. He was so serious about training that he even reached out to bodybuilders on Instagram for tips. "I'm not sure he received any responses back, but he looked great in the shoot," Mattar said.
"I thought the idea of an industry-specific calendar for charity was very clever, and when I heard it was for Chicago House, I was all the more excited to participate. Real estate is one of those industries where we have a large contingent of LGBT community members as practitioners, so to have everyone come together for a cause like this is great. The fact that this calendar will continue on as a charity endeavor year after year, with a new cause and new cast, makes it extra special," said Nick Libert, broker/owner of EXIT Strategy Realty.
The finished 2019 calendar is available now for $29.99 at
menofchicagorealestate.com
.