2 men charged with North Side armed robberies using Grindr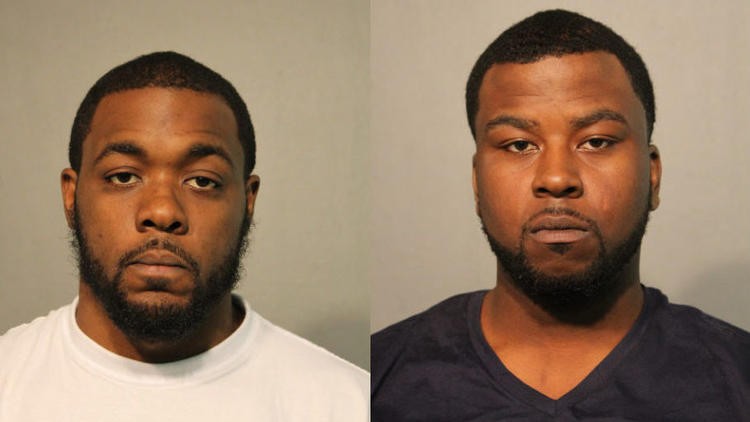 trenelll kirkman (left) and stephen jackson
photo credit // chicago police
Suspects allegedly used Grindr to lure victims in armed robberies
Chicago, IL - Two men were charged and denied bail in a string of armed robberies on Chicago's North Side after allegedly using Grindr to lure victims.
Police said
Trenell Kirkman, 28, and Stephen Jackson, 25, contacted their victims through the popular gay dating app, lured them into a gangway in Rogers Park and robbed them at gunpoint.
Six such robberies happened from Oct. 27 through Nov. 9, when the suspects were arrested by undercover officers during a sting in the 7600 block of North Bosworth Ave. According to police, the men arranged to meet the victims either for sex or drugs. Police said the two may have been robbing people since Oct. 14.
Jackson, of Evanston, was charged with armed robbery with a firearm, attempted robbery with a firearm and unlawful possession of a credit or debit card.
Kirkman, of Blue Island, was charged with armed robbery with a firearm and attempted armed robbery with a firearm. He was also charged with solicitation of a sexual act because he arranged to meet one victim for sex in exchange for $150, according to court documents. After his arrest Thursday, state corrections authorities filed a parole violation against Kirkman for a 2013 drug conviction.
Both men are expected to return to court this week.