Team Cesar's looks to claim team titles, again, in Proud To Run Chicago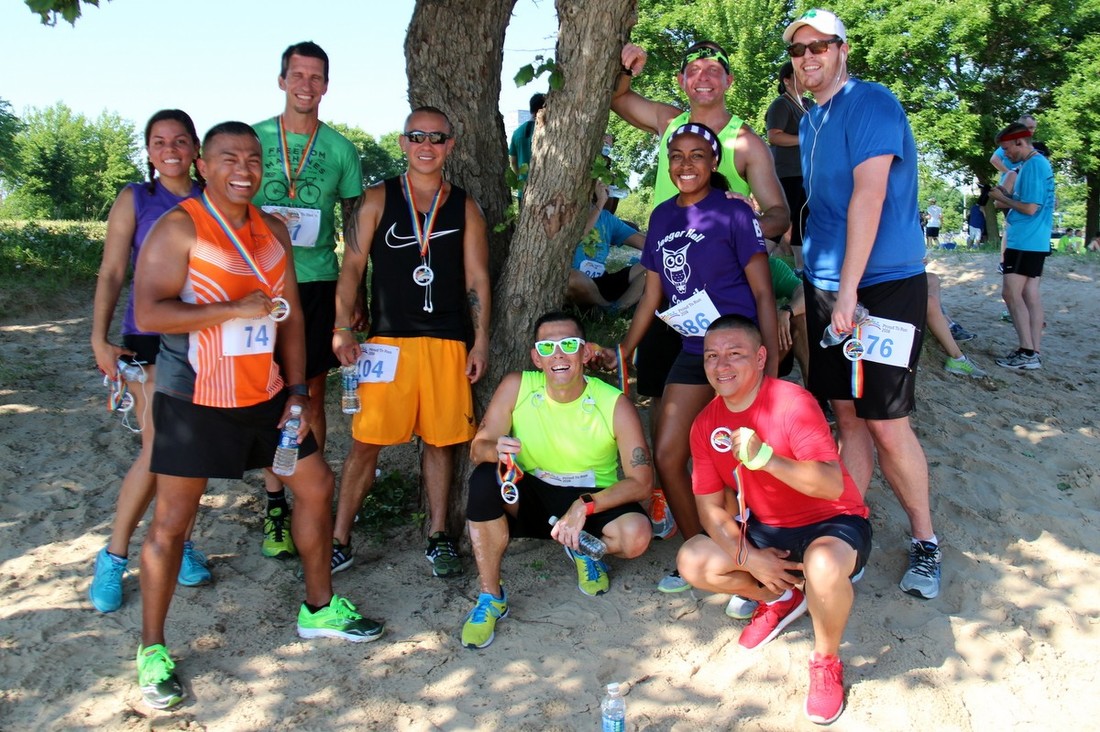 team cesar's, proud to run 2016
photo credit // chicagopride.com
36th annual Proud to Run, June 24
Chicago, IL - A team of 11 representing Cesar's on Broadway, including restaurant manager Steven Kopp, is once again participating in the 36th annual Proud To Run on Saturday morning, June 24, along the lakefront in Chicago.
They have a co-ed team of six and a men's team of five, both running the 5K race.
And looking to repeat as champions.
"Our goal is, first-place for both teams," said Kopp, who admitted that, yes, there is pressure, based on the team's showing last year and its second-place finish in 2015.
The goal for the men's team is 82-83 minutes as last year the team finished in about 84 minutes.
The combined times of top four finishers from a team is the team score.
"This is one of the only 5K or 10K (races) in Illinois that runs it as a team event, which makes it more competitive, more motivating. It's nice to stretch out together, cheer everyone on, finish together, take photos together and just enjoy the event overall as a team," Kopp said.
The co-ed division has the most teams, about 10, participating.
Proud To Run is a Chicago Pride Week tradition since 1982, with a 10K run and 5K run/walk, focused on celebrating pride in a healthy way and raising funds for local charities.
In 2016, the event drew a record turnout of more than 1,700 registrants, with more than 2,100 people participating as runners, walkers, volunteers and sponsors.
Kopp, 38, who lives in Uptown and has worked at the Lakeview restaurant for 15 years, is running on Cesar's co-ed team. The majority of the team is employees of the restaurant, along with some customers and friends from the gym.
Nine of the 11 Cesar's team members are LGBT.
"We're really looking forward to this year's Proud To Run, but we'll need to run pretty fast as a team – we have to finish, get home to shower, and then get to the restaurant to work. We know it'll be really busy at the restaurant all weekend with Pride," Kopp said.
Related:
Zac Hansen preps for Proud To Run 10K with thousands of other Chicagoans
Calendar:
Proud to Run 2017, June 24
Web:
ProudtoRun.org