Howard Brown Health welcomes first patients into new Englewood location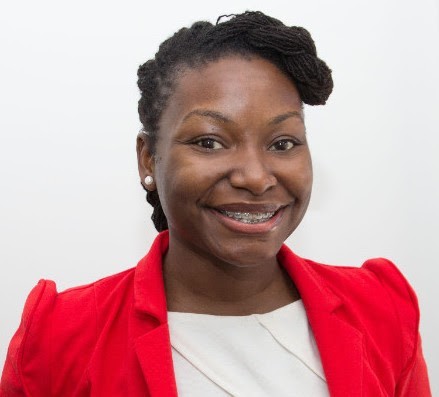 dr. maya green, site medical director for the new clinic
Southside facility encompasses 3,500 square-feet, features six exam rooms
Chicago, IL - Over the past two years, Howard Brown Health has seen a steep increase in new patients seeking care. Patient volume grew 25 percent in 2014 and 20 percent in 2015. And new patient trends have remained strong in 2016, officials report.
"We've analyzed the uptake in demand for care by geography, insurance status, and primary healthcare needs. This is how we determined Rogers Park and Englewood as prime locations for new clinics in 2015 and 2016," said Dr. Maya Green, medical director for Howard Brown Health's new south side location.
Yep, Howard Brown welcomes its first patients into its new Englewood location (641 W. 63
rd
St.) on Monday, May 16 and a public opening is slated for later in the summer. The Englewood location is planning to host a community event night where staff will meet and greet the community and they can discuss plans, get feedback, and more.
"Thousands of our current patients reside in Englewood and surrounding neighborhoods, so we hope to offer them a more convenient option for their care needs that is closer to home," Green said. "We also know that Englewood and the Southside of Chicago in general is medically underserved. Our goals is to make Howard Brown's affirming healthcare and wellness service accessible to all who need them citywide."
The Englewood location will fill about 3,500 square-feet with six exam rooms, as opposed to 5,000 and nine rooms at the main north side center. The Englewood facility will offer diabetes care, heath physicals, blood pressure management, behavioral health and more. Also available in Englewood:
Case management and linkage to care;
Insurance enrollment;
Infectious disease care, including HIV and hepatitis;
Gynecological services;
Transgender health services;
Family planning; and
Older adult care.
"Our South side facility offers our community more options for care," Green said. "Since 1974, Howard Brown Health has established a legacy of providing patient-centered care to communities in need of a non-biased, pro-patient approach. We are proud to extend our services and philosophy of care to the south side of Chicago."
The Englewood facility will have 10 staff members when it opens in May.
"The location is central to our goal to ensure that affirming and high-quality healthcare and wellness services for LGBTQ people and allies are accessible in the communities where we live. This commitment includes the vast and diverse Southside," Green said. "As a native Chicagoan and Southsider, I am honored to lead efforts at 63rd Street. This project is a labor of love and we cannot wait to open our doors to the community and engage everyone in the health and wellness support they need to live long, productive lives."
Green stressed that the center is community-focused. So, its focus areas are diabetes, high blood pressure, HIV and hepatitis, healthy weight management, and cholesterol management.
"Our focus areas are flexible and will change to reflect the needs of the community we serve," Green said.
That definitely includes LGBT.
"The positive impact we expect to have on people of the LGBTQ community as well as the people who are living with HIV is boundless," Green said. "Howard Brown's history of offering comprehensive care to both of these populations is well established. We encourage you to visit us and see how Howard Brown Health works for you.
"Howard Brown is a full-service, federally-qualified health center with expertise providing LGBT-focused healthcare as well as family planning, primary care, and behavioral health. Our patients are diverse and significant numbers are not members of the LGBT community, but select us as their medical home because of our convenience and commitment to quality, affordable and affirming services. At 63rd Street, we aim to replicate this formula for success to attract LGBT and non-LGBT patients."
Green, 38, who lives in Washington Park, added, "Community support is vital for our future success. We appreciate our volunteers, patients, donors, and champions. Howard Brown exists because of the need it fills in the community and the generous support we receive. Please help us be successful by contributing toward our mission, volunteering, visiting us for care, or recommending us to your family members and friends."
The Howard Brown Health in Englewood is open Monday through Thursday from 9 a.m. to 5 p.m., and from 9-3 on Fridays.
To become a patient, call 773-388-1600. For more information, visit the Howard Brown website at
howardbrown.org
.