DJ Phil DaBeatz joins ChicagoPride.com
Wed. April 1, 2009 12:00 AM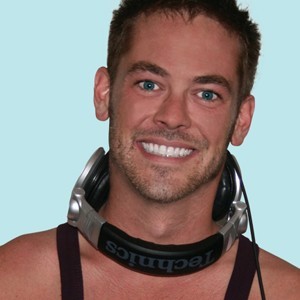 dj phil dabeatz joins chicagopride.com
Chicago, IL - ChicagoPride.com, the number one online resource for Chicago's lesbian, gay, bisexual and transgender (LGBT) community, announces the appointment of
DJ Phil DaBeatz
as Nightlife Editor, beginning April 1, 2009.
An Ohio native, DaBeatz has earned the respect and admiration of Chicago club-goers. He was recently named "Best Chicago Club DJ" by the Chicago Free Press and maintains a residency at
Minibar
Ultra Lounge and Cafe.
"As an active and popular participant in the scene, Phil is in a unique position to bring a larger, more relevant view of Chicago's LGBT nightlife to the site's local and global audience," said R. Matthew Inawat, ChicagoPride.com President.
Influenced by Chicago mix masters DJs Laura B, Greg Drescher,
Ralphi Rosario
and Jeanette, DaBeatz has cultured his own DJ-identity through progressive house and techno. The self-taught DJ officially began his career in 2006.
In his new role, DaBeatz will connect ChicagoPride.com readers with what's happening in Chicago's nightlife scene.
"ChicagoPride.com is excited to be part of Phil's meteoric rise," said S. James Long, Executive VP, Editor-in-Chief. "We're extremely pleased that Phil has joined our team."
Featuring content from over 40 regular contributors, photographers and writers, ChicagoPride.com was selected "Best LGBT Web site" by the editors of Chicago magazine. The popular site also includes event calendars, free personal ads, and a comprehensive business directory emphasizing local gay and lesbian dining and nightlife.
About ChicagoPride.com
ChicagoPride.com is the leading web-based resource serving Chicago's lesbian, gay, bisexual and transgender (LGBT) community. The ChicagoPride.com Web site, consistently ranked in the top 1% of all Web sites (Amazon.com/Alexa Data), features event calendars, a popular matchmaker, special interest columns, and a comprehensive phone directory emphasizing local gay and lesbian dining and nightlife. Utilizing real-time data and exclusive web tools, ChicagoPride.com allows organizations and advertisers to better develop marketing strategies to reach Chicago's LGBT community.