Chicago Pride Fest adds Pride Oasis lounge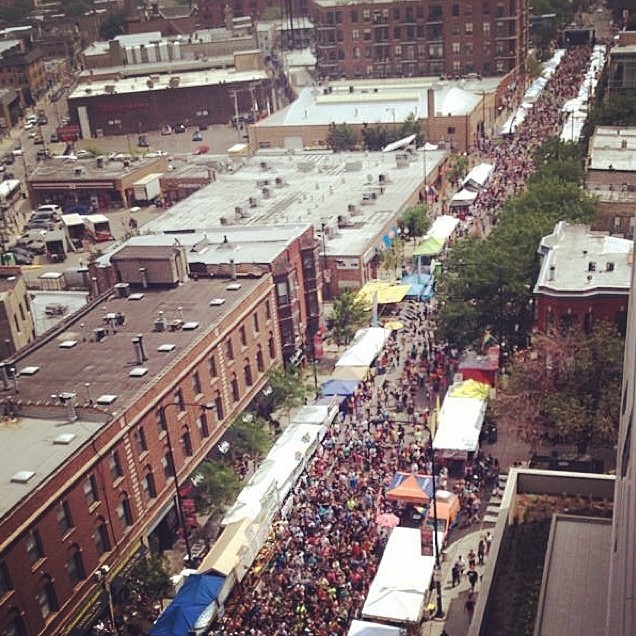 photo credit // chicagopride.com instagram feed
Take a break from the Pride Fest crowds at the all-new Pride Oasis
Chicago, IL -
Update:
Northalsted Business Alliance annouced Thursday that due to unforeseen circumstances the Pride Oasis will not be a part of this year's festival. Refunds will be issued directly to the purchasers of tickets.
Chicago Pride Fest organizers have shared details of the all-new Pride Oasis, a luxury retreat for festival goers, with ChicagoPride.com.
The Pride Oasis, located adjacent to the festival at 3625 N. Halsted, will feature private restrooms, seating areas and exclusive meet and greet opportunities with Pride Fest headliners. The Oasis will also have four cocktail bars serving six premium cocktails provided by Belvedere Vodka, Moët, Kappa and Grand Marnier.
A $50 per day entry fee guarantees access to the Pride Oasis, three drink coupons and includes the $10 suggested donation for the event. Tickets are limited and can be purchased online.
A portion of the Pride Oasis proceeds will support the Legacy Project, the world's only outdoor museum walk celebrating LGBT contributions to history, which is located along North Halsted Street in Boystown.
"The Pride Oasis is an entirely new endeavor for us and one that we know will offer a great experience to our guests. We are thrilled to partner with The Legacy Project, a member committed to highlighting and preserving LGBT history through its signature Legacy Walk on Halsted Street," said Alliance Executive Director Christopher Barrett Politan.
Scheduled for June 20-21, Chicago Pride Fest takes over North Halsted Street from Addison to Grace, turning "Chicago's Proudest Neighborhood" into a LGBT celebration with three entertainment stages.
While Jennifer Hudson made headlines last year as one of the festival's biggest acts ever, this year the organizers are touting a more "eclectic music mix" of artists.
Along with "Queen of Bounce" Big Freedia other popular names like Debbie Gibson, the Pussycat Dolls' Jessica Sutta, Cazwell and Estelle will take the Main Stage at North Halsted and Grace. Local favorites, including Cat Fight and 16 Candles, will perform the South Stage at North Halsted and Addison.
Chicago Pride Fest is organized by the North
alsted Business Alliance, which hosts major events throughout the year including Northalsted Market Day, the Halloween Parade and Frost Fest.
Chicago Pride Fest:
Saturday, June 20
|
Sunday, June 21
2015 Chicago Pride Events