Big Freedia, Debbie Gibson, Cazwell and more to take Chicago Pride Fest stage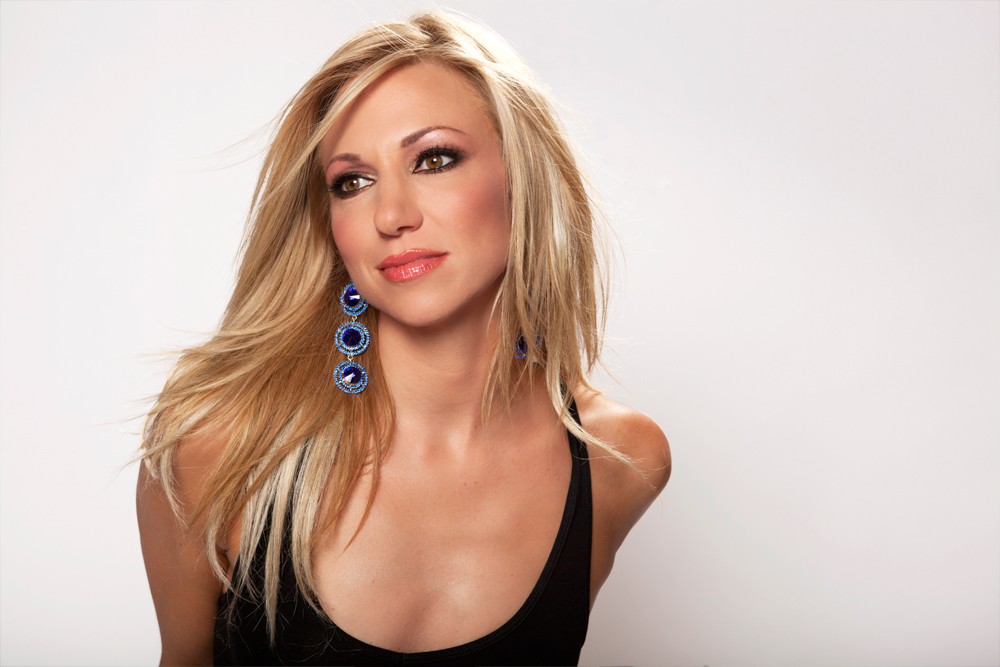 debbie gibson to perform chicago pride fest, sat., june 20
Northalsted Business Alliance officially reveals the musical acts coming to Boystown in 2015.
Chicago, IL - The wait is over. Chicago Pride Fest organizers officially released the 2015 music lineup Wednesday, and popular names like Big Freedia, Estelle, Cazwell and The Veronicas are slated to perform in Boystown this summer.
Scheduled for June 20-21, Chicago Pride Fest takes over North Halsted Street from Addison to Grace every year, turning Boystown into a LGBT celebration with three entertainment stages. While Jennifer Hudson made headlines last year as one of the festival's biggest acts ever, this year the

Northalsted Business Alliance

is touting a more "eclectic music mix" of artists.
Along with "Queen of Bounce" Big Freedia -- who is best known for his NSFW video for "Peanut Butter" with RuPaul -- other popular names like Debbie Gibson, the Pussycat Dolls' Jessica Sutta, Cazwell and Estelle will take the Main Stage at North Halsted and Grace. Local favorites, including Cat Fight and 16 Candles, will perform the South Stage at North Halsted and Addison.
"Since the beginning of my career I've had a long-standing relationship with Boystown in Chicago," Cazwell told ChicagoPride.com. "I love Chicago and I love the people. It's a very musical city, and people are always open to hearing new DJ sets and new songs from the performers. I love performing there."
The musical announcement also runs in tandem with organizers debuting a new catchphrase for the festival: "Keep Pride Proud." It follows the recent announcement from both Mayor Rahm Emanuel and aldermen Tom Tunney and James Cappleman that the annual Pride Parade, which draws more than a million people to Chicago and Boystown, will not move downtown in 2015.
"Lakeview has been home to the Chicago Pride Parade since 1971 and it has grown to be one the largest and most well-known Pride events in the world," said the Department of Cultural Affairs and Special Events (DCASE).
Related:
Chicago Pride Parade is staying in Boystown
"Our vibrant neighborhood has an enduring respect for both our history and future and that is something we want to share with everyone who visits Boystown, be it for a festival or event, or just an average day," Northalsted Business Alliance Executive Director Christopher Barrett Politan said, expanding on the new "Keep Pride Proud" tagline.
Chicago Pride Fest, which is organized by the Northalsted Business Alliance, runs June 20-21 on Halsted Street between Addison and Grace. A $10 donation is recommended. The Chicago Pride Parade is the following Sunday, June 28 at noon.
Saturday, June 20
Main Stage (Halsted and Grace)
2:45 p.m. Deb Gibson
4:55 p.m. Adam Barta
6:40 p.m. Alicia Madison
8:15 p.m. Jessica Sutta
9:00 p.m. The Veronicas
South Stage (Halsted and Addison)
3:30 p.m. Ginger
7:45 p.m. Wedding Banned
Sunday, June 21
Main Stage (Halsted and Grace)
12:30 p.m. Pet Parade
1:30 p.m. Estelle
3:00 p.m. Crystal Waters
3:50 p.m. Big Freedia
5:05 p.m. Cazwell
6:15 p.m. Inaya Day
7:30 p.m. St. Lucia
South Stage (Halsted and Addison)
2:15 p.m. Catfight
4:10 p.m. Rod Tuffcurls
6:50 p.m. 16 Candles