LGBT coalition endorses Jesus 'Chuy' Garcia for Chicago mayor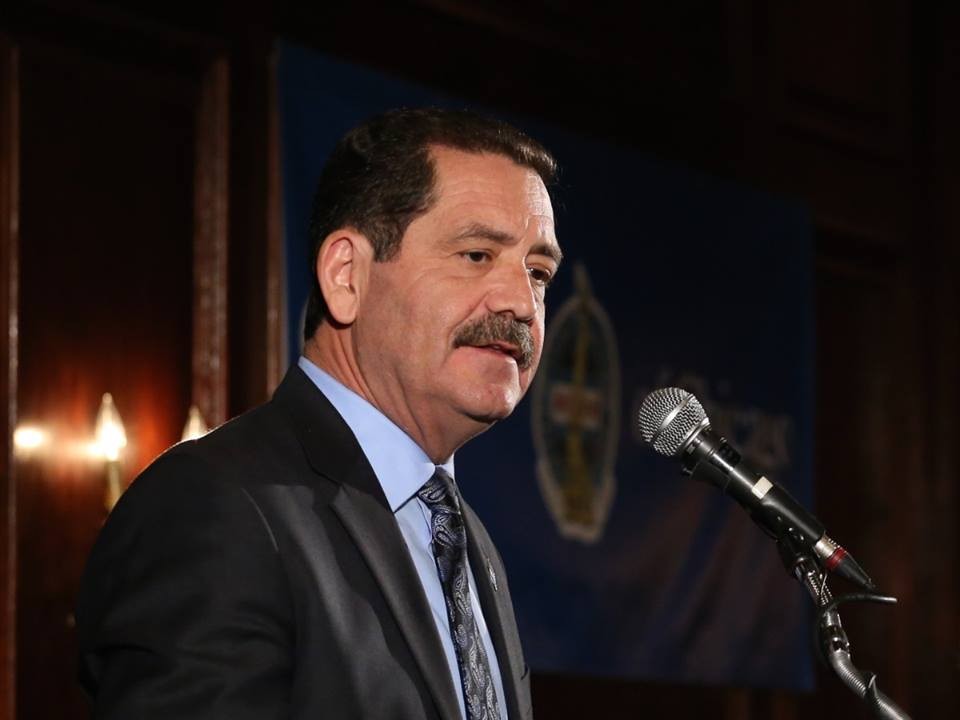 Chicago, IL - A coalition of over 30 prominent LGBT activists have announced their support of Cook County Commissioner Jesus "Chuy" Garcia, who is considered a top contender running against Mayor Rahm Emanuel.
"I have been a steadfast supporter of the LGBTQ communities throughout my 30 years of public service, even when it was not politically expedient and under threats of excommunication," said Garcia.
Among the supporters is former liaison to the LGBT community Bill Greaves, who four years ago supported Emanuel's re-election, and whose position was later eliminated by the mayor. Garcia has promised to reinstate the full-time position of a liaison between the Mayor's Office and the LGBT community.
"As Mayor, I will make sure that the LGBTQ community is an integral part of my coalition, starting with reinstating the LGBT issues advisory council under the Commission of Human Relations and the position of LGBT liaison," said Garcia. "I will also make sure that the needs and concerns of every member of the community are addressed, including those of transgender individuals, veterans, youth, seniors and people who are HIV positive."
Garcia said the Emanuel administration has neglected people in the neighborhoods throughout Chicago and promised to "make sure the needs of all members of this diverse community are met in all neighborhoods on all sides of the city."
Among the other individuals endorsing Garcia are transgender rights activist Alexis Martinez;

The Civil Rights Agenda

Executive Director Anthony Martinez; former LGBT liaison to the Mayor's Office William Greaves; author, HIV/AIDS activist Carlos Mock; Dulce Quintero, Orgullo en Accio´n; litigator and public policy advocate Ed Mullen; activist Elena Yatzeck; Elizabeth Kelly, DePaul University; political organizer Ellen Meyers; Emilia Chico, Chicago Dyke March Collective; organizer and journalist Emmanuel Garcia; activist Gary Chichester; entertainer Gwen "LaRoka" Vargas; activist Ina Anthony; historian John D'Emilio; activist Jorge Cestou; artist, curator and administrator Jorge Mena; Joy Messinger, Invisible to Invincible: Asian Pacific Islander Pride of Chicago; Keron Blair, former field director, Illinois Unites for Marriage; educator Kevin Hough; Voces Primeras founder and film director Linda Garcia Merchant;

Affinity Community Services

co-founder Lisa Marie Pickens; immigrant rights activist Lulu Martinez; Mary Morton, former director of Committee on Human Relations, former Director of the Office of Violence Prevention for the Chicago Department of Public Health; Chicago Teacher's Union LGBT Rights Committee Chair Mel Ferrand; Michael J. Harrington, Chicago Teacher's Union; immigration attorney Mony Ruiz Velazco; Neena Hemmady, Excelon; Nebula Li, National Lawyer's Guild — Chicago, National Asian Pacific American Women's Forum; Norma Seledon, former director of Amigas Latinas; activist Otis Richardson; educator/immigrants rights activist Rafael Jimenez; educator/transgender rights activist Reyna Ortiz; immigrants rights activist Reyna Wences;

Equality Illinois

co-founder Rick Garcia; activist Robert Castillo; and activist W. Robert Schultz.
The endorsements are from the individuals themselves, and should not be construed as endorsements from their affiliated organizations or agencies.
Earlier this week, Garcia released his LGBT-specific policy agenda and was given an "A+" rating by the Windy City Times, Chicago's LGBT weekly newspaper.
The Chicago municipal elections is Feb. 24. ChicagoPride.com does not endorse in any elections.
Garcia's LGBT policy can be found at chicagoforchuy.com/issues/lgbtq-equality.
Related:
Windy City Times election guide, ratings available