Drone flyover shows thousands at Northalsted Market Days 2014 (VIDEO)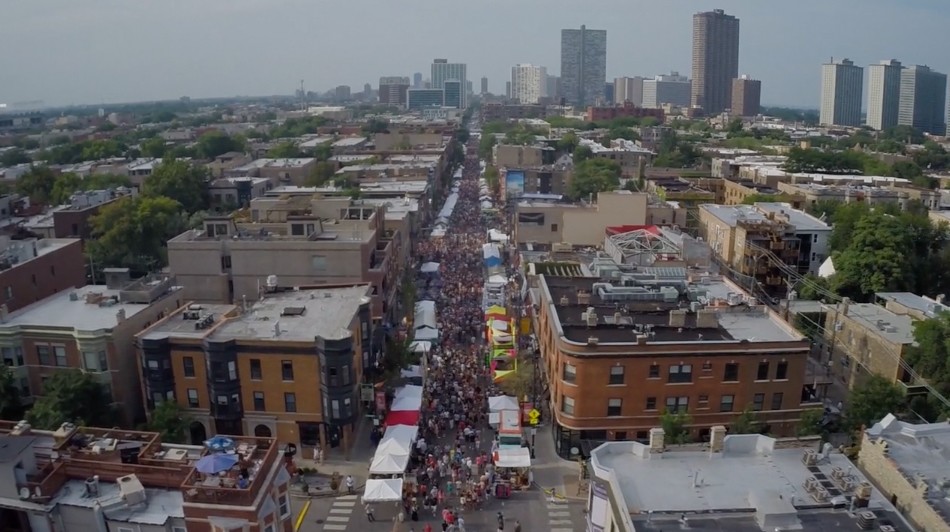 drone above northalsted market days
Aerial footage of the Chicago street festival shows thousands partying in Boystown.
Chicago, IL - Chicago's biggest street festival is being seen from a whole new perspective this year as new aerial drone footage shows thousands in Boytown for Northalsted Market Days 2014.
The video produced by Chicagoan and avid photographer
Rob Sall
was posted early Tuesday morning on his Vimeo page, which is also home to three other drone videos from around the Windy City.
And according to Sall, there will be more aerial videos to come.
"I've worked primarily in still photography for many years, and have been much more passionate about it the past few years," Sall told ChicagoPride.com. "I've dabbled in video in our past travels, but never really done much with it. After seeing some recent aerial footage from the new Phantom 2, I had to get my hands on one. I knew this would allow me in both photography and video to capture new angles and perspectives that we would normally never see.
"Market Days is my favorite weekend in Chicago, capturing the energy and fun of thousands of people in Boystown was an exciting prospect," he added.
(Related:
Market Days draws thousands to Boystown
)
Filmed on a DJI Phantom 2 with a GoProp Hero 3, the video of the Boystown street festival is taken as the drone flies down North Halsted, catching the attention of partiers on area balconies.
Sall paired the video with Swedish House Mafia's "Save the World."
Considered to be the Midwest's largest outdoor festival, Market Days ran Aug. 9-10 on Halsted Street for six blocks between Belmont and Addison in Boystown.
Follow photographer Rob Sall on
Facebook
,
Twitter
and
Flickr
.
North Halsted Market Days Chicago 2014
from
Rob Sall
on
Vimeo
.