Matt Bomer reveals he and Simon Halls married in 2011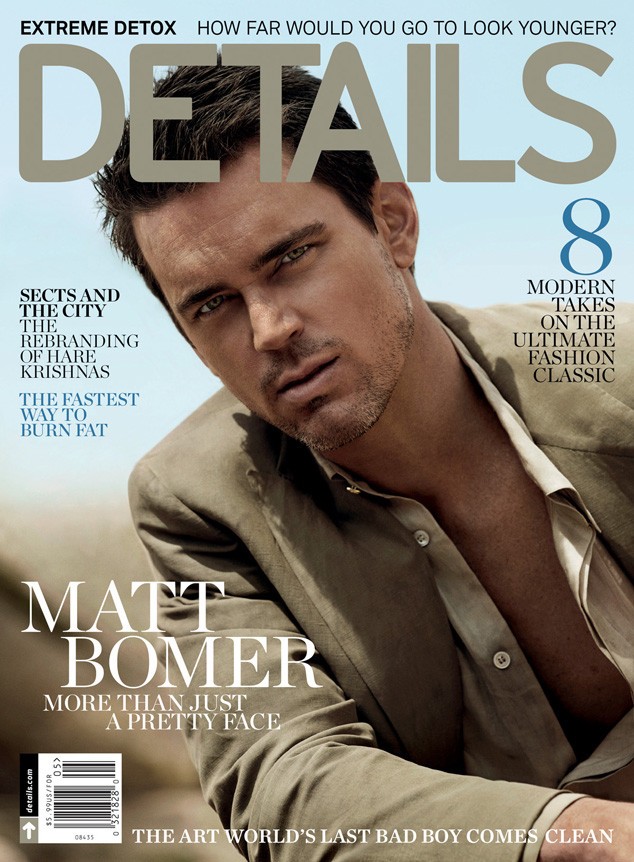 matt bomer covers details magazine
Matt Bomer publicly acknowledge he's gay in 2012. Now the 36-year-old actor tells fashion glossy
Details
magazine that he married Simon Halls, a publicist with Slate PR, a year earlier.
Bomer first acknowledged the relationship – and his sexual orientation – while accepting an award at the Desert AIDS Project's Steve Chase Humanitarian Awards in Palm Spring, where he thanked Halls and their three children.
"I'd really especially like to thank my beautiful family: Simon, Kit, Walker, Henry. Thank you for teaching me what unconditional love is. You will always be my proudest accomplishment," he said in 2012.
In the upcoming HBO film
The Normal Heart
, director Ryan Murphy's film adaptation of Larry Kramer's Tony-winning play, Bomer plays Felix, a gay man dying of AIDS during the early days of the pandemic in New York City.
"I wouldn't have a lot of the rights I have today if it wasn't for people like Larry [Kramer],"
Bomer told Details
.
(Related:
HBO releases full trailer for AIDS drama Normal Heart.)