Gay country song 'All American Boy' goes viral on YouTube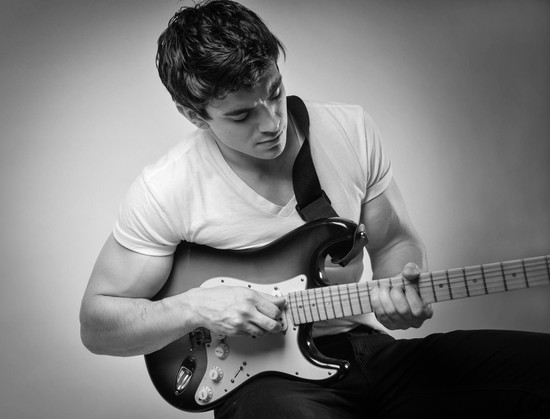 photo credit // facebook.com/stevegrandartist
Chicago, IL - Earlier this week, Steve Grand released his first single - on his own through the social network community - a country song titled "All American Boy" that has garnered nearly 430,000 views on Youtube in its first four days.
On his Facebook page, the Chicago-native writes, "time to be brave. the world does not see change until it sees honesty. I am taking a risk here in many ways, but really there is no choice but to be brave. To not tell this story is to let my soul die. It is all I believe in. It is all I hold dear. We have all longed for someone we can never have...we all have felt that ache for our #allamericanboy."
In the country-rock ballad, Grand's touching and brave lyrics describe an unrequited love. The chorus, which tied into the holiday week release goes, "be my All-American boy tonight where everyday's the 4th of July."
Grand has already been dubbed the
"First Gay Male Country Star"
by BuzzFeed.
The artist continues on his page, "If my story makes even a couple people feel less alone in their aching, all the blood, sweat, tears, and soul I put into this project makes it worth it. Thanks for watching."
Steve Grand, who changed his name from Steve Starchild on July 2nd for the release of his first original song, told fans, "After today, Steve Starchild will no longer be. You will only get the real deal: I am Steve Grand. And today my first original song go up for the world to see."
"Thank you guys for being the foundation. I will not forget this little group of you who have eaten up my cover songs on youtube, or have come out to the Joynt to jam with me. But now I'm ready to share my story with the world. I'm ready to be me."
Spending his weekends as a pianist/singer at Chicago's Joynt piano and live music bar, Grand has been drawing a following for his unique style of performing classic and new standards.
Lady Gaga's "You and I" cover by Steve Grand
Speaking about the "All American Boy" project, Grand told fans on his personal facebook page, "while the name may change, the heart and soul will not! I've waited my whole life for this and have poured every ounce of energy into this. I've gone into financial debt. I've convinced those near to me of my insanity. I have a dream and a vision and I will stop at nothing (within the bounds of my own humanity and morality) to have my vision come to life."
"It is all I have. It is all I hold dear," tells the artist.
Journey's "Faithfully" cover by Steve Grand