Catholic school refusing to allow Matthew Shepard Scholarship presentation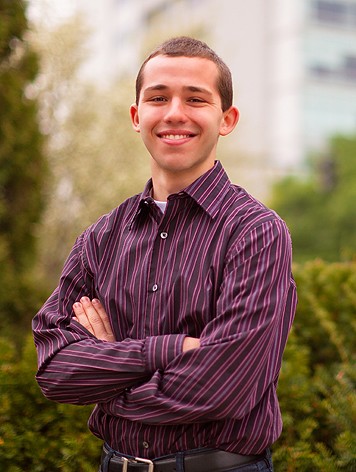 photo credit // eychanderfoundation.org
Clinton, IA - Prince of Peace Catholic School, located in Clinton, IA, is refusing to allow senior Keaton Fuller to receive Iowa's Matthew Shepard Scholarship at his school's upcoming awards ceremony May 20, 2012.
This is a change to the school's written confirmation two months ago that the award could be presented by a Iowa Matthew Shepard Scholarship committee member. Prince of Peace is not making any public statement but a statement by the Catholic Diocese of Davenport, IA said: "We cannot allow any one or any organization which promotes a position that is contrary to the teachings of the Catholic Church to present at a diocesan institution."
Keaton, and his parents Randy and Patricia Fuller, are objecting to the determination that Keaton will not be recognized by the Iowa Matthew Shepard Scholarship Committee for his scholastic achievements and community service at the awards ceremony with his classmates.
Fuller had been previously encouraged by Prince of Peace academic advisors to pursue the scholarship. He has released an
open letter
requesting the school recognize all student awards equally.
Iowa's $40,000 Matthew Shepard Scholarship is a program of the Eychaner Foundation in Des Moines. The program invests in distinguished Iowa high school students who are openly lesbian, gay, bisexual or transgender. Rich Eychaner is a Des Moines philanthropist, businessman and LGBT activist.
www.eychangerfoundation.org